Welcome to the September 2022 Daily Current Affairs MCQ One Liner Section of PuzzlesHuB. Current Affairs Quiz will Boost Your GA Section. Daily One Liner Current Affairs About national and international news are provided here. Read these one-liners for quick revision for those who are preparing for IBPS/SBI/Po/Clerk and other competitive exams.
Daily Current Affairs, 21 September 2022 :
Question 1: Recently, to which country has External Affairs Minister Jaishankar gone on an official visit?
North America.
Question 2: Which has become the first state to digitize property registration?
Answer – Maharashtra.
Question 3: Which country's vice-captain Rachel Haynes has announced her retirement from all forms of cricket?
Answer – Australia.
Question 4: Who has topped the recently released Global Crypto Adoption Index 2022?
Answer – Vietnam.
Question 5: In which country will the 'U-19 Women's T20' World Cup 2023 be played recently?
Answer – South Africa.
Question 6: Who has recently inaugurated the 'Hyderabad Liberation Day' celebrations?
Answer – Amit Shah.
Question 7: Which country will partner with China on the Moon Rover mission?
Answer – UAE. Question
8: Recently which organization has organized the 'Aangan 2022' conference?
Answer – Bureau of Energy Efficiency.
प्रश्न 1: हाल ही में विदेश मंत्री जयशंकर किस देश की आधिकारिक यात्रा पर गए हैं ?
उत्तर- अमेरिका।
प्रश्न 2: सम्पति पंजीकरण को डिजिटाइज़ करने वाला पहला राज्य कौनसा बना है ?
उत्तर- महाराष्ट्र।
प्रश्न 3: किस देश के उप कप्तान राचेल हेंस ने क्रिकेट के सभी प्रारूपों से सन्यास लेने की घोषणा की है ?
उत्तर- ऑस्ट्रेलिया।
प्रश्न 4: हाल ही में जारी ग्लोबल क्रिप्टो एडॉप्शन इंडेक्स 2022 में कौन शीर्ष पर रहा है ?
उत्तर- वियतनाम।
प्रश्न 5: किस देश में हाल ही में 'U-19 महिला टी-20' विश्वकप 2023 खेला जाएगा ?
उत्तर- दक्षिण अफ्रीका।
प्रश्न 6: हाल ही में 'हैदराबाद मुक्ति दिवस' समारोह का उद्धघाटन किसने किया है ?
उत्तर- अमित शाह।
प्रश्न 7: चीन के साथ कौनसा देश मिलकर मून रोवर मिशन पर साझेदारी करेगा ?
उत्तर- UAE. प्रश्न
8: हाल ही में किस संस्था ने 'आंगन 2022' सम्मलेन का आयोजन किया है ?
उत्तर- ऊर्जा दक्षता ब्यूरो।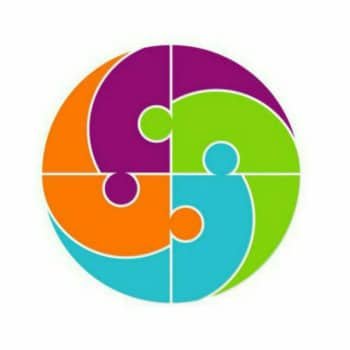 Hello Friends, I am from India. After earning my Graduate degree in Computer Application, I decided to pursue my passion for Web Designing and Content Writing. My ultimate goal is to become one of the best in my field and continue to deliver high-quality content. Further, I aim to deliver the latest information regarding recruitment to job seekers, the latest news with accuracy, which shall benefit them in every way possible.