Welcome to the January 2022 Daily Current Affairs MCQ One Liner Section of PuzzlesHuB. Current Affairs Quiz will Boost Your GA Section. Daily One Liner Current Affairs About national and international news are provided here. Read these one-liners for quick revision for those who are preparing for IBPS/SBI/Po/Clerk and other competitive exams.
Daily CA One Liners, 07 January 2022 :
Question 01. Recently who has become the first woman head of Oil and Natural Gas Corporation.
Answer: Alka Mittal
Question 02. Recently who has launched NEET 3.0?
Answer: Education Minister Dharmendra Pradhan
Question 03. Recently who has become the first company in the world to hit $3 trillion m-cap?
Answer: Apple
Question 04. Who has recently won the Ramnath Goenka Award for Photo Journalism?
Answer: Zeeshan-e-Latif
Question 05. Recently which bank has been approved for international remittance business.
Answer: Fino Payments Bank
Question 06. Recently who has launched India's first Auto ETF?
Answer: Nippon India MF
Question 07. Which is the festival celebrated at the beginning of the new year in the traditional program of Tibetan Buddhism in Ladakh recently?
Answer: Losar Festival
Question 08. Who has recently launched India's first cryptocurrency index – IC15?
Answer: Cryptowire
Question 09. Recently which bank has been given the status of scheduled bank by Reserve Bank of India?
Answer: Airtel Payments Bank
Question 10. Recently which is the first district of Odisha state to be free from child marriage.
Answer: Ganjam District
प्रश्न 01. हाल ही में तेल और प्राकृतिक गैस निगम की पहली महिला प्रमुख कौन बनी है।
उत्तरः अलका मित्तल
प्रश्न 02. हाल ही में NEAT 3.0 को किसने लांच किया है।
उत्तरः शिक्षा मंत्री धर्मेंद्र प्रधान ने
प्रश्न 03. हाल ही में तीन ट्रिलियन डालर एम-कैप हिट हासिल करने वाली दुनिया की पहली कंपनी कौन बनी है।
उत्तरः एप्पल
प्रश्न 04. हाल ही में फोटो पत्रकारिता का रामनाथ गोयनका पुरस्कार किसने जीता है।
उत्तरः जीशान ए लतीफ ने
प्रश्न 05. हाल ही में अंतर्राष्ट्रीय प्रेषण व्यवसाय के लिए किस बैंक को मंजूरी दी है।
उत्तरः फिनो पेमेंट्स बैंक
प्रश्न 06. हाल ही में किसने भारत का पहला ऑटो ईटीएफ लांच किया है।
उत्तरः निप्पॉन इंडिया एमएफ
प्रश्न 07. हाल ही में लद्दाख में तिब्बती बौद्ध धर्म के पारंपरिक कार्यक्रम में ऩए साल की शुरूआत में मनाया जाने वाला उत्सव कौन सा है।
उत्तरः लोसार महोत्सव
प्रश्न 08. हाल ही में भारत के पहले क्रिप्टोकरेंसी इंडेक्स – आईसी15 को किसने लांच किया है।
उत्तरः क्रिप्टोवायर
प्रश्न 09. हाल ही में भारतीय रिजर्व बैंक ने किस बैंक को अनुसूचित बैंक का दर्जा दिया है।
उत्तरः एयरटेल पेमेंट्स बैंक
प्रश्न 10. हाल ही में ओडिशा राज्य का बाल विवाह मुक्त पहला जिला कौन है।
उत्तरः गंजम जिला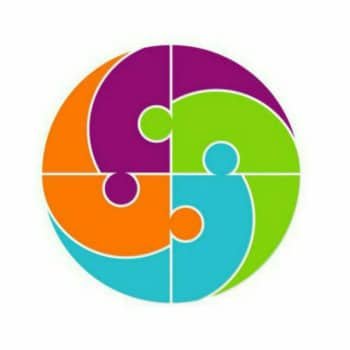 Hello Friends, I am from India. After earning my Graduate degree in Computer Application, I decided to pursue my passion for Web Designing and Content Writing. My ultimate goal is to become one of the best in my field and continue to deliver high-quality content. Further, I aim to deliver the latest information regarding recruitment to job seekers, the latest news with accuracy, which shall benefit them in every way possible.