Here You Will Get Important The Hindu Vocab Lists For Exams Like IBPS PO, Clerk, IBPS RRB, CGL, CHSL, State Level tests, Other Exams, and so forth. PuzzlesHuB gives you 10 new vocab words daily From The Hindu Editorial on the daily regular schedule which will profit you in the upcoming assessments. The Hindu Editorial vocab list is a booster and an important part of learning and understanding the English language. It will surely improve your reading skills and marks in exams like SSC / Bank Po / Bank Clerk / SBI JA / SBI PO other Competitive Exams. We collect daily top 10 vocabulary words used regularly from the Hindu newspaper.
? The Hindu Editorial Vocabulary 24 December 2020 ?
RATIFY (VERB): (पुष्टि करना): confirm
Synonyms: approve, sanction
Antonyms: reject
Example Sentence:Both countries were due to ratify the treaty by the end of the year.
NEFARIOUS (ADJECTIVE): (कुटिल): wicked
Synonyms: evil, sinful
Antonyms: good
Example Sentence: The nefarious activities of the organized-crime syndicates.
HEGEMONY (NOUN): (नायकत्व): leadership
Synonyms: dominance, dominion
Antonyms: self-government
Example Sentence: Germany was united under Prussian hegemony after 1871.
ENORMITY (NOUN): (दुष्टता): wickedness
Synonyms: baseness, blackness
Antonyms: goodness
Example Sentence: The enormities of war are way too high as expected.
APEX (NOUN): (चरम सीमा): climax
Synonyms: culmination, apotheosis
Antonyms: nadir
Example Sentence:The apex of his career was in 1966 when he hosted aloft the World Cup.

ABOLITION (NOUN): (उन्मूलन): scrapping
Synonyms: ending, stopping
Antonyms: retention
Example Sentence: He was responsible for the abolition of the death penalty.
CONCOMITANT (ADJECTIVE): (संगत करने वाला): attendant
Synonyms: accompanying, associated
Antonyms: unrelated
Example Sentence: She loved travel, with all its concomitant worries.
INTRANSIGENT (ADJECTIVE): (सैद्धांतिक): uncompromising
Synonyms: inflexible, unbending
Antonyms: compliant
Example Sentence: Her father had tried persuasion, but she was intransigent.
ORATORICAL (ADJECTIVE): (भाषण -संबंधी): rhetorical
Synonyms: grandiloquent, magniloquent
Antonyms: plain-spoken
Example Sentence: He has plenty oratorical skills.
SHUN (VERB): (किनारा करना): avoid
Synonyms: evade eschew
Antonyms: accept
Example Sentence: He shunned fashionable society.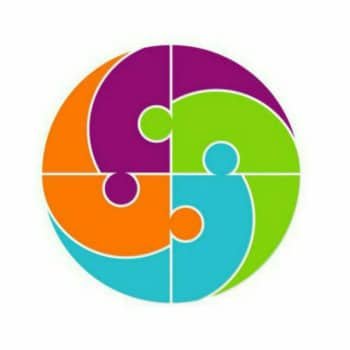 Hello Friends, I am from India. After earning my Graduate degree in Computer Application, I decided to pursue my passion for Web Designing and Content Writing. My ultimate goal is to become one of the best in my field and continue to deliver high-quality content. Further, I aim to deliver the latest information regarding recruitment to job seekers, the latest news with accuracy, which shall benefit them in every way possible.