Welcome to the August 2020 Daily Current Affairs MCQ One Liner Section of PuzzlesHuB. Current Affairs Quiz will Boost Your GA Section. Daily One Liner Current Affairs About national and international news are provided here. Read these one-liners for quick revision for those who are preparing for IBPS/SBI/Po/Clerk and other competitive exams.
Daily CA One Liners, 19 August 2020 :
PM Narendra Modi delivered its 7th consecutive speech on 74th Independence Day; Announced Launch of New Projects
MP CM: Gwalior Chambal Expressway will be Named Shri Atal Bihari Vajpayee Chambal Progressway
Indian Railways Constructing World's Tallest Pier Bridge Across River Ijai in Manipur
M/o SJ&E R Launched 'Nasha-Mukt Bharat' Campaign; National Institute of Social Defence Building Inaugurated in New Delhi
Union Minister Nitin Gadkari lays foundation stone for 13 highway projects in Manipur among other measures for the NE states
The UK Launched £1.5 million Fund for India to Tackle Covid-19 Challenges & Climate Change
India Post Issued 5 Commemorative Postage Stamps and 1 Miniature Sheet on UNESCO World Heritage Sites in India-III
Piyush Goyal Virtually Inaugurated 4th edition of NPPC 2020: Digital Exhibitions and Conferences
PNB Launched 'DIGITAL APNAYEN', a Campaign to Promote Digital Banking
Google Partners with CWC of India for Flood Forecasting Initiatives
AAIB forms 5 Member Panel Headed by Captain S S Chahar to Investigate the Kozhikode Plane Crash
AIFF and SAI Jointly Launched "E-pathshala" a Web Platform to Promote Football
Astronomers Found SPT0418-47, a Look-alike of the Milky Way at 12 Billion Light Years Away
Indian Cricketers MS Dhoni, Suresh Raina retire from international cricket
Lewis Hamilton Claims Record
6th Podium Finish with Win at Spanish GP
Arjuna awardee, UP Cabinet Minister and Former Indian Cricketer Chetan Chauhan Passed Away at 73 Due to COVID-19
Actor Sharon Stone's Memoir "The Beauty of Living Twice" to Release in March 2021
Ex-Air Vice Marshal Arjun Subramaniam Authored a New book titled, "Full Spectrum: India's Wars 1972-2020″
Chhattisgarh Govt Launched 'Padhai Tuhar Para' scheme for school students
Nagaland CM Neiphiu Rio launches 'Yellow Chain' e-commerce platform on Independence day 2020
Meghalaya CM Launched Restart Meghalaya Mission Worth Rs. 14,515 Crore to Revive Activities Stalled due to COVID-19
Fit India Freedom Run launched: Kiren Rijiju
AYUSH Ministry launches campaign "Ayush for Immunity"
• जिस भारतीय क्रिकेटर को eBikeGO का ब्रांड एंबेसडर नियुक्त किया गया- हरभजन सिंह
• भारतीय रेल ने गरीब कल्याेण रोजगार अभियान के तहत जितने राज्योंं में रोजगार का सृजन किया- छह
• कैलिफोर्निया स्टेट असेंबली ने हाल ही में जिस दिवंगत बॉलीवुड अभिनेता को सम्मानित किया है- सुशांत सिंह राजपूत
• हाल ही में जिस देश ने मालदीव की आर्थिक सहायता के लिये 250 मिलियन अमेरिकी डॉलर और ग्रेटर माले कनेक्टिविटी प्रोजेक्ट के लिये 500 मिलियन अमेरिकी डॉलर के वित्तीय पैकेज की घोषणा की है- भारत
• ताइवान ने हाल ही में जिस देश से नवीनतम 66 एफ -16 जेट खरीदने के लिए एक समझौते पर हस्ताक्षर किया है- अमेरिका
• हाल ही में जिन दो भारतीय क्रिकेटरों ने अंतरराष्ट्रीय क्रिकेट से सन्यास ले लिया है- महेंद्र सिंह धोनी एवं सुरेश रैना
• यूपी सरकार में जिस कैबिनेट मंत्री एवं पूर्व क्रिकेटर का कोरोना के कारण निधन हो गया है- चेतन चौहान
• भारतीय प्रतिभूति एवं विनिमय बोर्ड (सेबी) ने म्यूचुअल फंड नियमों के उल्लंघन के लिए सार्वजनिक क्षेत्र के जितने वित्तीय संस्थानों पर 10-10 लाख रुपये का जुर्माना लगाया है- तीन
• केंद्रीय मंत्री स्मृति ईरानी ने हाल ही में उत्कर्ष आंगनवाड़ी केंद्रों के तौर पर विकसित किए गए 151 आंगनवाड़ी केंद्रों के लिए वीडियो कॉन्फ्रेंस के जरिए जिस ऐप का उद्घाटन किया- सखी ऐप
• हरियाणा के मुख्यमंत्री मनोहर लाल खट्टर ने राज्य में धर्माथ शिक्षण संस्थानों और अस्पतालों को संपत्ति कर पर जितने प्रतिशत छूट देने की घोषणा की-100 प्रतिशत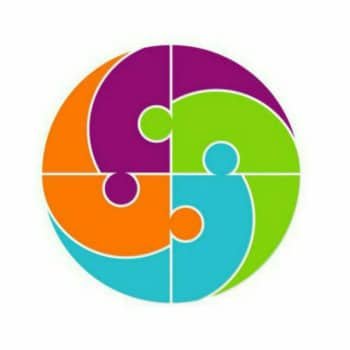 Hello Friends, I am from India. After earning my Graduate degree in Computer Application, I decided to pursue my passion for Web Designing and Content Writing. My ultimate goal is to become one of the best in my field and continue to deliver high-quality content. Further, I aim to deliver the latest information regarding recruitment to job seekers, the latest news with accuracy, which shall benefit them in every way possible.