Welcome to the August 2020 Daily Current Affairs MCQ One Liner Section of PuzzlesHuB. Current Affairs Quiz will Boost Your GA Section. Daily One Liner Current Affairs About national and international news are provided here. Read these one-liners for quick revision for those who are preparing for IBPS/SBI/Po/Clerk and other competitive exams.
Daily CA One Liners, 23 August 2020 :
5th Swachh Survekshan 2020 Announced by Hardeep Singh Puri; Indore is India's Cleanest City 4th Time in a Row
MoU Signed between Ministry of Shipping and MSDE for Development in Port and Maritime Sector
Atal Innovation Mission and India Sweden Healthcare Innovation Centre Partners to Boost Startup Ecosystem
Arjun Munda Virtually Launched Trifood Project of TRIFED in Raigad, Maharashtra and Jagdalpur, Chhattisgarh
IIM Kozhikode signs MoU with Switzerland based HELP Logistics
MoTA and MoRD Signed Joint Communication to Promote Sustainable Livelihood Opportunities Among Tribal Women SHGs
Harsh Vardhan Launched FSSAI's 'Eat Right India' Handbook and a Website to Scale-Up 'Eat Right India' Initiatives
LS Speaker Om Birla Attends Inaugural Ceremony of 5th World Conference of Speakers of Parliament
Over 200 Elephants in India Kept in Severely Inadequate Conditions: World Animal Protection
RBI Releases National Strategy for Financial Education 2020-2025; 5C Approach Recommended
HSBC India Launched 'Green Deposit Programme' for Corporate Clients to Finance Green Initiatives
IBM Collaborates with NSDC to Offer Free Digital Education Platform for Skill Development
CCI Approved 100% Proposed Acquisition of C&S Electric Limited by Siemens Limited
L&T Built Interceptor Boat 'ICGS C-454' of Indian Coast Guard Launched at Surat
Ronnie O'Sullivan Wins Sixth World Snooker Championship 2020 at Crucible
A Book Titled 'One Arranged Murder' Authored by Chetan Bhagat to be Released
International Day of Remembrance and Tribute to the Victims of Terrorism 2020 – August 21
World Senior Citizen's Day 2020: August 21
AP Govt Signed MoU with Reliance Retail, Jio and Allana Group to Help Women SHGs Market Their Products
UP Signs Agreement with Israel for Water Resource Management in Bundelkhand
MP Police's 'Ek Sankalp – Bujurgo Ke Naam' campaign proves to be boon for senior citizens
Google launches Kormo Jobs app in India
Proposal to expand NCC in 173 borders, coastal districts approved: Defence minister
• सेंटर फॉर मॉनिटरिंग इंडियन इकोनॉमी (CMIE) के मुताबिक कोरोना संकट की वजह से लगभग जितने लोग नौकरियां गंवा चुके हैं-1.9 करोड़ लोग
• डीबीएस बैंक इंडिया लिमिटेड ने जिसको राष्ट्रीय वितरण के एमडी और प्रमुख के रूप में नियुक्त किया- प्रशांत जोशी
• भारत और जिस देश ने हाल ही में अपने रणनीतिक द्विपक्षीय संबंधों को नई मजबूती देने हेतु एक सांस्कृतिक समझौते पर हस्ताक्षर किए हैं- इजरायल
• भारतीय अक्षय ऊर्जा दिवस जिस दिन मनाया जाता है-20 अगस्त
• हॉकी इंडिया कोविड महामारी को देखते हुए 61 जरूरतमंद खिलाडियों को जितने हजार रूपये की आर्थिक मदद देगी- दस हजार रूपये
• स्वच्छता सर्वेक्षण 2020 में राजधानियों की श्रेणी में जिस राजधानी को पहला स्थान प्राप्त हुआ है- दिल्ली
• हाल ही में जिस देश में सुनहरे खोल के साथ जन्मे एक कछुए की खोज हुई है- नेपाल
• भारतीय कप्तान विराट कोहली अंतरराष्ट्रीय क्रिकेट परिषद (आईसीसी) की नवीनतम टेस्ट रैंकिंग में बल्लेबाजों की सूची में जिस स्थान पर बरकरार हैं- दूसरे स्थान
• हाल ही में जिस देश के राष्ट्रपति इब्राहिम बाउबकर कीता ने अपने पद से इस्तीफा दे दिया है- माली
• सरदार पटेल राष्ट्रीय एकता पुरस्कार के लिए ऑनलाइन नामांकन प्रक्रिया को बढ़ाकर अब जब तक कर दिया गया है-31 अक्टूबर 2020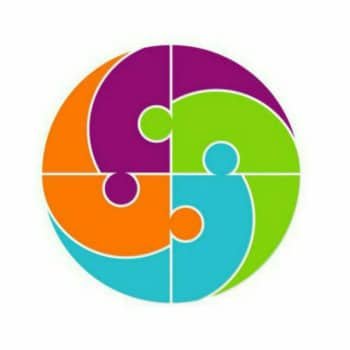 Hello Friends, I am from India. After earning my Graduate degree in Computer Application, I decided to pursue my passion for Web Designing and Content Writing. My ultimate goal is to become one of the best in my field and continue to deliver high-quality content. Further, I aim to deliver the latest information regarding recruitment to job seekers, the latest news with accuracy, which shall benefit them in every way possible.