Welcome to the August 2020 Daily Current Affairs MCQ One Liner Section of PuzzlesHuB. Current Affairs Quiz will Boost Your GA Section. Daily One Liner Current Affairs About national and international news are provided here. Read these one-liners for quick revision for those who are preparing for IBPS/SBI/Po/Clerk and other competitive exams.
Daily CA One Liners, 14 August 2020 :
DAC Approved Procurement of Approx Rs 8,722.38 cr for Armed Forces under Atmanirbhar Bharat
Narendra Singh Tomar Launched Krishi Megh, KVC ALUNET & Online Accreditation System for Agricultural Institutions
MCA Secretary, Rajesh Verma Released Report of the Committee on Business Responsibility Reporting (BRR)
Atal Innovation Mission in association with Dell Technologies launched the 2nd Edition of Student Entrepreneurship Program
MoTA: The Nine 'Tribal Freedom Fighters' Museums to Recognise the Tribal Freedom Fighters will be Completed by 2022
Gajendra Singh Shekhawat Launched the Swachh Bharat Mission Academy
Russia Becomes 1st Country to Register COVID-19 Vaccine, 'Sputnik V'
Belarus leader Alexander Lukashenko wins sixth term with 80% of votes
Reliance Foundation partnered with USAID to Launch the W-GDP WomenConnect Challenge Across India
Mukesh Ambani becomes 4th richest man in world: Bloomberg Index
Centre Formed committee for procurement, administration of COVID-19 vaccine; Headed by Dr VK Paul
Isher Judge Ahluwalia, Chairperson of ICRIER think tank resigns; Pramod Bhasin becomes the New Chairman
CCI Approved Proposed Combination Pertaining to JV Formation between Honda Motor and Hitachi
HALs Two Light Combat Helicopters Deployed for Operations at Ladakh
Skyroot Aerospace, India's 1st Private Aerospace Company to Test Fire 1st of its Kind Upper Stage Rocket Engine Named "Raman"
Renowned Urdu Poet Rahat Indori passes away at 70
Veteran Sports Journalist GK Menon Passed Away at 93
International Youth Day 2020 – August 12
World Elephant Day 2020 – August 12
Goa signs MoU with NSDC for setting up World-Class Skill Development Institute
Delhi Gov Signed an MoU with IIT-Bombay and Tata Projects Limited for Smog Tower
Guidelines for grant of authorization for bulk and retail marketing of petrol and diesel simplified: Ministry of Petroleum and Natural Gas
LIC unveils 'Special Revival Campaign' to revive lapsed policies
• दिल्ली सरकार शहर के रेहड़ी-पटरी वालों को जितने हजार तक का कर्ज मुहैया कराएगी-20 हजार
• फोर्ब्स की दुनिया में सर्वाधिक कमाई करने वाले टॉप-10 अभिनेताओं की सूची में जो इकलौते भारतीय शामिल हैं- अक्षय कुमार
• अंतरराष्ट्रीय युवा दिवस जिस दिन मनाया जाता है-12 अगस्त
• जिस प्रसिद्ध उर्दू कवि का 70 वर्ष की आयु में इंदौर में 11 अगस्त 2020 को COVID -19 में इलाज के दौरान निधन हो गया- राहत इंदौरी
• जिस जानवर के साथ मानव टकराव पर राष्ट्रीय पोर्टल सुरक्ष्य लॉन्च किया गया है- हाथी
• विश्व हाथी दिवस (World Elephant Day) जिस दिन मनाया जाता है-12 अगस्त
• विदेश मंत्रालय के संयुक्त सचिव मनीष प्रभात को जिस देश में भारत के अगले राजदूत के रूप में नियुक्त किया गया है- उज्बेकिस्तान
• केंद्र सरकार ने जिस राज्य के कुछ हिस्सों में 15 अगस्त से 4G सेवा के ट्रायल की शुरआत करने की घोषणा की है- जम्मू कश्मीर
• इंडियन काउंसिल फॉर रिसर्च ऑन इंटरनेशनल इकोनॉमिक रिलेशंस (ICRIER) के नए चेयरमैन के रूप में जिसे नियुक्त किया गया है- प्रमोद भसीन
• भारतीय सशस्त्र बल द्वारा चीन के साथ तनाव के बीच जिस परियोजना को पुनर्जीवित करने की घोषणा की- प्रोजेक्ट चीता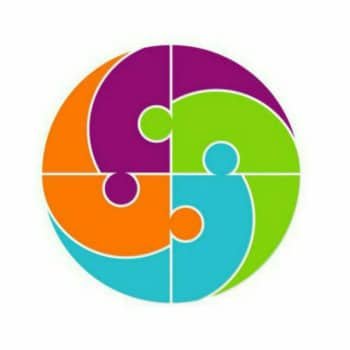 Hello Friends, I am from India. After earning my Graduate degree in Computer Application, I decided to pursue my passion for Web Designing and Content Writing. My ultimate goal is to become one of the best in my field and continue to deliver high-quality content. Further, I aim to deliver the latest information regarding recruitment to job seekers, the latest news with accuracy, which shall benefit them in every way possible.