Welcome to the August 2020 Daily Current Affairs MCQ One Liner Section of PuzzlesHuB. Current Affairs Quiz will Boost Your GA Section. Daily One Liner Current Affairs About national and international news are provided here. Read these one-liners for quick revision for those who are preparing for IBPS/SBI/Po/Clerk and other competitive exams.
Daily CA One Liners, 05 August 2020 :
Nitin Gadkari Approves the Khadi Agarbatti Aatmanribhar Mission Proposed by KVIC to Generate Employment and Achieve Aatmanribhar Bharat
Union Minister of Health, Harsh Vardhan: Completion of Pan-India 1000 Genome Sequencing of SARS-CoV-2
Grand Finale of Smart India Hackathon (Software) 2020 Launched by Ramesh Pokhriyal 'Nishank' Virtually
Union Minister Harsh Vardhan launches 'Vidyarthi Vigyan Manthan 2020-21'
BOB Financial Solutions Partnered with Innoviti Payment to launch the New Credit Card EMI offering on POS Terminal
IFSCA Set Up Expert Committee headed by Pradip Shah to Suggest Ways to Develop of International Retail Businesses
Mohamed Irfaan Ali becomes the President of Guyana8Rajiv Gandhi International Airport gets additional Thermal screening system
Formula One Champion, Mercedes Lewis Hamilton Won British Grand Prix 2020; won this title for 7th Time
Central Government gave nod to Indian Premier League 2020 in UAE
Former Samajwadi Party leader and Rajya Sabha MP Amar Singh dies at 64 in Singapore
Minister of Technical Education of U.P, Kamal Rani Varun died at the age of 62
Former AP Minister P Manikyala Rao died at 59 due to COVID-19
Bihar CM Nitish Kumar Released a Book Titled "Siyasat Mein Sadasyata" Authored by State Assembly Speaker Vijay Kumar Choudhary
A book, titled "Vishesh: Code to Win" authored by sportswoman-turned-author Nirupama Yadav: published by Bluerose
World Sanskrit Day 2020 – August 3
First Muslim Women Rights Day Observed on August 1, 2020
Andhra Pradesh CM Y. S. Jaganmohan Reddy launched cybercrime awareness program 'E-Raksha Bandhan'
Government of Rajasthan Approves 5% Reservation in Judicial Service for MBC
Rajesh Kumar appointed as Manipur Chief Secretary
India withdraws from Women's World Team Squash Championship 2020
करगिल युद्ध में बहादुरीपूर्वक लड़ने वाले एवं सर्वोच्च बलिदान देने वाले जवानों को श्रद्धांजलि के रूप में, राष्ट्रपति राम नाथ कोविंद ने दिल्ली स्थित सैन्य अस्पताल (रिसर्च एवं रेफरल) को उन उपकरणों, जो कोविड-19 महामारी से प्रभावी रूप से मुकाबला करने में चिकित्सकों एवं अर्धचिकित्सकों की सहायता करेंगे, की खरीद के लिए 20 लाख रुपये का चेक दिया।
परधानमंत्री नरेन्‍द्र मोदी ने भारतीय आयुर्विज्ञान अनुसंधान परिषद के नोएडा, कोलकाता और मुंबई स्थित तीन नई उच्‍च क्षमता वाली प्रयोगशालाओं का वर्चुअल उद्घाटन किया।
हरियाणा चौथे खेलो इंडिया युवा खेलों की मेजबानी करेगा।
सयुक्त राष्ट्र पर्यावरण कार्यक्रम ने गैर-लाभकारी संगठन ईशा फाउंडेशन को संयुक्त राष्ट्र पर्यावरण सभा और इसकी अनुषंगी संस्थाओं में पर्यवेक्षक के तौर पर मान्यता दी है।
नसकार 'हॉल ऑफ फेम' में शामिल किये गये पहले 'इंजन बिल्डर' मौरिस पैटी का निधन हो गया। वह 81 वर्ष थे।
नशनल बास्केटबॉल एसोसिएशन (एनबीए) के दिवंगत आयुक्त डेविड स्टर्न को महिला बास्केटबॉल हॉल आफ फेम में शामिल किया गया है।
बरिटेन की महारानी एलिजाबेथ द्वितीय ने कूटनीति में उनकी सेवाओं को सम्मानित करने के लिए विदेश कार्यालय द्वारा तैयार कराए गए उनके एक नए चित्र का डिजिटल तरीके से विमोचन किया।
भारत और यूरोपीय संघ (ईयू) ने अगले पांच वर्षों में सहयोग को मजबूत बनाने के उद्देश्य से वैज्ञानिक और प्रौद्योगिकी सहयोग को बढ़ाने के लिए अपने समझौते का नवीकरण किया है।
उत्तर प्रदेश के प्रदेश के चिकित्सा एवं स्वास्थ्य परिवार कल्याण तथा मातृ एवं शिशु कल्याण राज्यमंत्री अतुल गर्ग ने सेक्टर 31 में स्थापित रोटरी ब्लड बैंक में पहले प्लाज्मा बैंक का उद्घाटन किया।
मशहूर शिक्षाविद और राकांपा नेता महादेव चौगुले का मुंबई में निधन हो गया। वह 76 वर्ष के थे।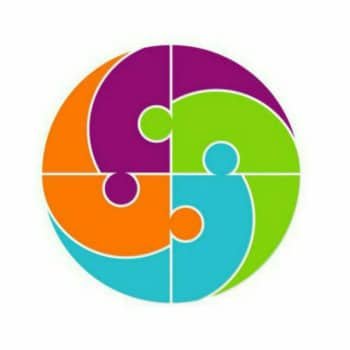 Hello Friends, I am from India. After earning my Graduate degree in Computer Application, I decided to pursue my passion for Web Designing and Content Writing. My ultimate goal is to become one of the best in my field and continue to deliver high-quality content. Further, I aim to deliver the latest information regarding recruitment to job seekers, the latest news with accuracy, which shall benefit them in every way possible.