Welcome to the January 2021 Daily Current Affairs MCQ One Liner Section of PuzzlesHuB. Current Affairs Quiz will Boost Your GA Section. Daily One Liner Current Affairs About national and international news are provided here. Read these one-liners for quick revision for those who are preparing for IBPS/SBI/Po/Clerk and other competitive exams.
Daily CA One Liners, 17 January 2021 :
? Samantha Power Named The Head Of The US Aid Agency By Elected President Joe Biden
?️ World's Oldest Cave Painting Recently Discovered In Indonesia
?️ The Startup India International Summit – ' Prarambh ' Is Being Organised Virtually
✅ Organised By The Department For Promotion Of Industry And Internal Trade
✅ The Summit Was Inaugurated By Union Commerce & Industry Minister Piyush Goyal
✅ The 1st Day Of The Summit Has Been Dedicated To Host BIMSTEC Startup Conclave
? India-Oman Strategic Consultative Group (IOSCG) Meeting Was Held In New Delhi
✅ Indian Delegation Was Led By S Bhattacharya , Secretary In Ministry Of External Affairs
✅ Omani Delegation Was Led By Sheikh Khalifa Bin Ali Al-Harthy
?‍? Pradhan Mantri Kaushal Vikas Yojana 3.0 Launched On Jan 15 In 600 Districts
✅ Focus On Training 8 Lakh Candidates During The Scheme Period Of 2020-2021
✅ 3rd Phase Will Be Spearheaded By The Ministry Of Skill Development & Entrepreneurship
? India – Japan Sign MoU To Strengthen Cooperation In Information & Communications Technology
? US Has Added Chinese National Overseas Oil Corp. To Its Economic Blacklist
✅ For Helping China In Intimidating Its Neighbours In The South China Sea
? US Has Also Added Chinese Company Skyrizon To Its Military End-User List
? US President-Elect Joe Biden Announces USD 1.9 Trillion Coronavirus Relief Package
? Atal Innovation Mission Launches Atal Tinkering Lab Handbook 2.0
? Indian Army Inks $20 M Contract With ideaForge To Buy SWITCH Drones
? Fitch Ratings Projects GDP Of India At -9.4% In FY21 & 11% In FY22
? Tesla Has Registered A Fully-Owned Subsidiary In Bengaluru
✅ The Company Will Be Called " Tesla India Motors & Energy Private Limited "
? Dushyant Dave Resigns As Supreme Court Bar Association (SCBA) President
? NITI Aayog And Flipkart Jointly Launched " Women Entrepreneurship Platform "
? Natarajan Becomes 1st Indian To Make International Debut In 3 Formats On Same Tour
? Jordan Becomes One The World's 1st Nations To Vaccinate Refugees
? India's 1st Indigenous 9 MM Machine Pistol " ASMI "
✅ Weapon Has Been Named As 'ASMI' Which Means Pride , Self Respect & Hard Work
✅ Developed By The Defence Research & Development Organisation & The Indian Army
✈️ Haryana CM Manohar Lal Khattar Inaugurated Air Taxi Services
✅ The Service Will Primarily Be Run By AirTaxi India
✅ From Chandigarh To Hisar From Chandigarh Airport Under UDAN Scheme
✅ In The 2nd Phase , Services For Hisar To Dehradun Will Be Started On January 18
✅ In The 3rd Phase , Services For Chandigarh To Dehradun , Hisar To Dharamshala Will Be Added On Jan 23
? Automobile Exports From India Declined 18.87% In 2020 : SIAM
✅ SIAM : Society Of Indian Automobile Manufacturers
? No Chief Guest On The Occasion Of This Year's Republic Day Function On January 26
? Ravi Gaikwad Wins Nelson Mandela World Humanitarian Award
? Sadyr Japarov Elected New President Of Kyrgyzstan
? Floyd Reifer Appointed West Indies U19 Cricket Team Head Coach .
1) गुजरात के मुख्यमंत्री विजय रूपानी ने हजीरा में एल एंड टी के आर्मर्ड सिस्टम कॉम्प्लेक्स (एएससी) से 91 वें K9 VAJRA-T गन को झंडी दिखाकर रवाना किया।
Gujarat :-
?पाँचवाँ सबसे बड़ा भारतीय क्षेत्र।
?जनसंख्या के हिसाब से नौवां सबसे बड़ा राज्य।
?एशियाई शेर, कच्छ का रण (सफेद रेगिस्तान)।
2) कोयला मंत्रालय ने भारत में एक कोयला खदान शुरू करने के लिए आवश्यक मंजूरी और मंजूरी प्रदान करने वाला एक एकीकृत मंच, सिंगल विंडो क्लीयरेंस पोर्टल लॉन्च किया।
?कद्रीय गृह मंत्री श्री अमित शाह ने केंद्रीय कोयला और खान मंत्री श्री प्रल्हाद जोशी की उपस्थिति में पोर्टल का शुभारंभ किया।
3) प्रधानमंत्री आवास बीमा योजना के 5 साल पूरे हो गए।
?Launched :- 13 January 2016
?मत्रालय: – कृषि और किसान कल्याण मंत्रालय
?Prime Minister :- Narendra Modi
4) केंद्रीय शिक्षा मंत्री रमेश पोखरियाल ने राष्ट्रीय शिक्षा नीति के समन्वय के लिए एक टास्क फोर्स के गठन की सिफारिश की।
?शिक्षण संस्थानों के बीच कार्यान्वयन के लिए ।
▪️Ministry of Education :-
?Ramesh Pokhriyal (Union Minister)
Founded :- 26 September 1985
Headquarters :- New Delhi
5) अर्धसैनिक बल COVID-19 वैक्सीन के लिए तैयार हैं।
पहले चरण में वैक्सीन पाने के लिए ?25,000 डॉक्टर, पैरामेडिक्स
6) प्रधान मंत्री कौशल विकास योजना (PMKVY 3.0) का तीसरा चरण 15 जनवरी, 2021 को पूरे भारत के 600 जिलों में शुरू किया गया।
?यह चरण नए-युग और कोविद-संबंधित कौशल पर ध्यान केंद्रित करेगा।
▪️कौशल विकास और उद्यमिता मंत्रालय (MSDE):-
Minister :- Mahendra Nath Pandey
Founded :- 9 November 2014
Headquarters :- New Delhi
7) भारत के मौसम विभाग ने मौसम की स्थिति दर्ज करने के लिए डिजिटल पोर्टल लॉन्च किया है।
▪️India Meteorological Department:-
?Founded :- 1875
?Headquarters: Mausam Bhavan, Lodhi Road, New Delhi
8) मंत्री अवांगबो नईबाई ने मणिपुर (COSFOM) में गीले संसाधन संरक्षण के लिए समुदाय आधारित टिकाऊ वन प्रबंधन के लिए एक वेबसाइट शुरू की है।
?Manipur CM :- Nongthombam Biren Singh
?Governor :- Najma Heptulla
?Khonghampat Orchidarium
?Loktak Lake
9) भूपिंदर सिंह मान, भारती किसान यूनियन के राष्ट्रीय अध्यक्ष और अखिल भारतीय किसान समन्वय समिति के अध्यक्ष ने सुप्रीम कोर्ट द्वारा गठित चार-सदस्यीय समिति से खुद को अलग किया।
10) ब्राजील पहला देश है जहां भारत 2 मिलियन खुराक का निर्यात कर रहा है।
11) राज्य में फिल्म उद्योग की मदद करने के लिए, केरल सरकार ने जनवरी से मार्च 2021 तक सिनेमाघरों के लिए मनोरंजन कर माफ करने का फैसला किया है।
?Kerala: Periyar River
?Kerala: Cherai Beach
?Vallam Kali boat race in Kerala.
?Kerala: Idukki Dam on Periyar River
Kerala :- Pamba River
12) सेना दिवस 1949 से 15 जनवरी को मनाया गया है। सेना दिवस उस दिन को चिह्नित करता है जब लेफ्टिनेंट जनरल केएम करियप्पा भारतीय सेना के कमांडर-इन-चीफ के रूप में नियुक्त पहले भारतीय बने थे।
?भारत का राष्ट्रपति भारतीय सेना का सर्वोच्च कमांडर होता है।
?Headquarters :- Integrated Defence Headquarters, Ministry of Defence, New Delhi
Founded :- 1 April 1895
?चीफ ऑफ डिफेंस स्टाफ (सीडीएस): – जनरल बिपिन रावत
?थल सेनाध्यक्ष (COAS): – जनरल मनोज मुकुंद नरवाने
?वाइस चीफ ऑफ आर्मी स्टाफ (VCOAS): – लेफ्टिनेंट जनरल सतिंदर कुमार सैनी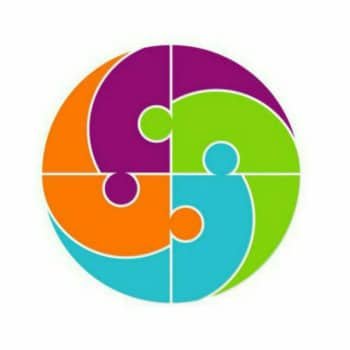 Hello Friends, I am from India. After earning my Graduate degree in Computer Application, I decided to pursue my passion for Web Designing and Content Writing. My ultimate goal is to become one of the best in my field and continue to deliver high-quality content. Further, I aim to deliver the latest information regarding recruitment to job seekers, the latest news with accuracy, which shall benefit them in every way possible.