Daily Current Affairs (08 – May – 2020)
Welcome to the May 2020 Daily Current Affairs MCQ One Liner Section of PuzzlesHuB. Current Affairs Quiz will Boost Your GA Section. Daily One Liner Current Affairs About national and international news are provided here. Read these one liner for quick revision for those who are preparing for IBPS/SBI/Po/Clerk and other competative exams.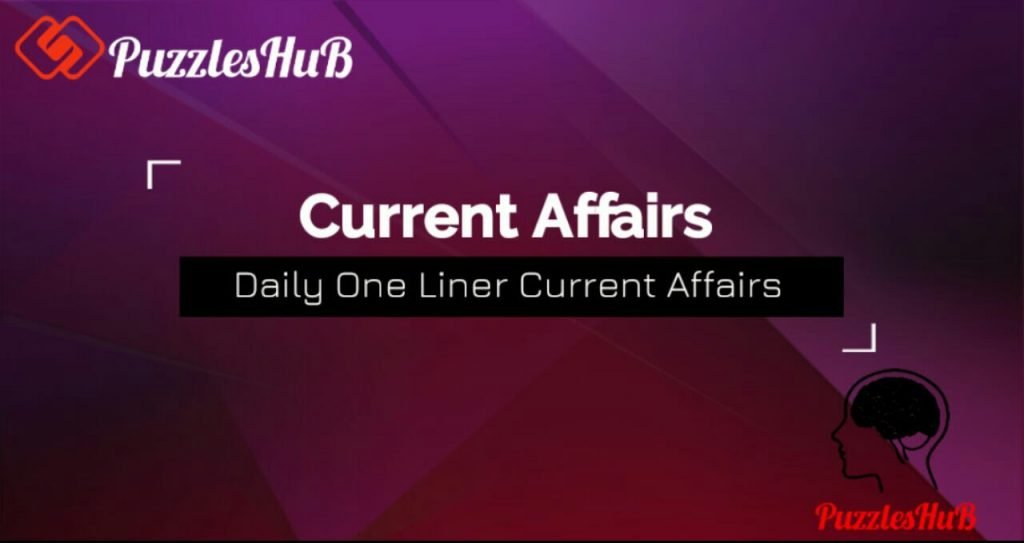 Daily CA One Liners , 08 May 2020 :
?International No Diet Day 2020: May 6
?Indian Navy's 'Samudra Setu' to bring stranded Indian citizens from Maldives; Air India will evacuate from other 12 nations
?Surakshit Dada-Dadi & Nana-Nani Abhiyan campaign to protect senior citizens during COVID-19: NITI Aayog
?5,037,000 people internally displaced in India in 2019: UNICEF report
?PNB Housing Finance Limited signs MoU with IIT Delhi to develop reusable PPE kits
?Bharat Dynamics Limited signs MoU with IIT Kanpur to manufacture ventilators for COVID-19 treatment
?IIT-Bombay Professor Saurabh Lodha receives Young Career Award 2020 in Nano Science and Technology
?Economic Affairs Secretary Tarun Bajaj appointed as Director on RBI Central Board
?Adhir Ranjan Chowdhury reappointed as chairperson of Parliament's public Accounts Committee
?IES Officer Negi assumes charge as Director General of Labour Bureau
?GARUD portal launched to fast-track approval to COVID-19 related drone operations: MoCA and DGCA
?CSIR-IGIB and TATA Sons sign MoU for licensing 'KNOWHOW' for rapid diagnosis of COVID-19
?SCTIMST develops 2 types of swabs and viral transport medium for COVID-19 testing
?North Pole's largest-ever ozone hole,620,000 square miles, finally closes
?TIU bans Egyptian tennis player Youssef Hossam for life in match-fixing cases
?Former Union Minister Dalit Ezhilmalai passed away at 74
?A book titled as Vijyant at Kargil: The Life of a Kargil War Hero authored by Colonel VN Thapar and Neha Dwivedi
?Andhra Pradesh CM rolls out 'CMAPP' to monitor farming needs
?Uttar Pradesh CM Yogi Adityanath launches 'Ayush Kavach-Covid' App
?Himachal Pradesh to launch 'Nigah' to aware family members of migrant returnees
• वह राज्य सरकार जिसने 04 मई 2020 को ग्रामीण क्षेत्रों में श्रमिकों के लिये रोज़गार उत्पन्न करने के उद्देश्य से तीन श्रम गहन कार्यक्रमों की शुरुआत की- झारखंड
• जम्मू-कश्मीर के जितने फोटो पत्रकारों को पिछले साल अगस्त में अनुच्छेद 370 के अधिकतर प्रावधान हटाए जाने के बाद क्षेत्र में जारी बंद के दौरान सराहनीय काम करने हेतु पुलित्जर पुरस्कार 2020 से सम्मानित किया गया है- तीन
• भारतीय नौसेना ने विदेशों में फंसे भारतीयों को वापस लाने के लिए जिस ऑपरेशन को लॉन्च किया है- समुद्र सेतु
• विश्व अस्थमा दिवस जिस दिन मनाया जाता है- मई महीने के पहले मंगलवार को
• जिस आईआईटी के प्रोफेसर सौरभ लोढ़ा को विज्ञान और प्रौद्योगिकी विभाग द्वारा स्थापित नैनो विज्ञान और प्रौद्योगिकी 2020 में युवा कैरियर पुरस्कार प्रदान किया गया- आईआईटी बॉम्बे
• अंतरराष्ट्रीय अग्निशमन दिवस (International Firefighter Day) जिस दिन मनाया जाता है-4 मई
• वह राज्य सरकार जिसने हाल ही में एक बड़ा फैसला लेते हुए प्रदेश में लॉकडाउन को 29 मई तक बढ़ाने का ऐलान किया है- तेलंगाना
• रूस ने सोवियत सैनिकों के स्मारक और कब्रों समेत कई यादों को संरक्षित रखने हेतु जिस देश के शीर्ष नेता को द्वितीय विश्व युद्ध के स्मारक पदक से सम्मानित किया है- उत्तर कोरिया
• सेंटर फॉर मॉनिटरिंग इंडियन इकोनॉमी (सीएमआईई) की रिपोर्ट के मुताबिक, भारत में कोविड-19 लॉकडाउन के दौरान अप्रैल में जितने लोग बेरोज़गार हो गए-12.2 करोड़
• हाल ही में 'विज्ञान और इंजीनियरी अनुसंधान बोर्ड' ने COVID-19 महामारी को नियंत्रित करने हेतु इसके 'गणितीय मॉडल और अभिकलनात्मक पहलुओं' के अध्ययन के लिये जिस योजना के तहत 11 परियोजनाओं की मंज़ूरी दी है- मैट्रिक्स योजना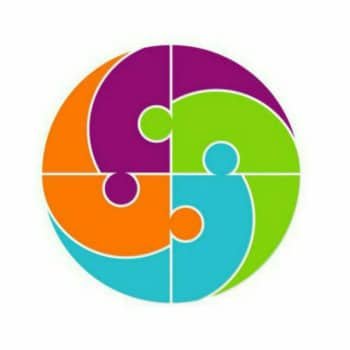 Hello Friends, I am from India. After earning my Graduate degree in Computer Application, I decided to pursue my passion for Web Designing and Content Writing. My ultimate goal is to become one of the best in my field and continue to deliver high-quality content. Further, I aim to deliver the latest information regarding recruitment to job seekers, the latest news with accuracy, which shall benefit them in every way possible.