Welcome to the August 2020 Daily Current Affairs MCQ One Liner Section of PuzzlesHuB. Current Affairs Quiz will Boost Your GA Section. Daily One Liner Current Affairs About national and international news are provided here. Read these one-liners for quick revision for those who are preparing for IBPS/SBI/Po/Clerk and other competitive exams.
Daily CA One Liners, 01 August 2020 :
Cabinet approved National Education Policy (NEP) 2020 by replacing NEP, 1986; HRD ministry renamed as Ministry of Education
CSIR, UBA-IIT Delhi and VIBHA Signs a Tripartite MoU to Adopt CSIR Technologies for Rural Development
1st five of 36 French Rafale fighter jets landed at Haryana's Ambala Airbase
Dr. Harsh Vardhan released an ebook titled "Standard Treatment Guidelines for the Management of Substance Use Disorders and Behavioural Addictions"
Defence Ministry of India and Indonesia agree to expand the military ties during Defence Minister Dialogue in New Delhi
Cabinet approves MoU between India and Zimbabwe on Traditional System of Medicine and Homeopathy
UNICEF Publishes First of its kind report on Health crisis: "The Toxic Truth: Children's Exposure to Lead Pollution Undermines a Generation of Future Potential"
Narendra Modi & Pravind Jugnauth virtually inaugurated Supreme Court building in Port Louis, Mauritius
SABIC in Spain to Become World's First Large Scale Chemical Production Plant to Completely Run on Renewable Energy
BOB Financial Solutions Limited ropes Fiserv, Inc for Digital Transformation
Praj Signed MoU with ARAI to Jointly Develop Advanced Biofuels Application technology
'Aditya', India's First Solar-Powered Ferry Bags the 1st 'Gussies' electric boat awards – Gustave Trouvé Award
DIAT Developed 'Aashray', the Medical Bed Isolation System to Combat COVID-19
Iran Launched the Underground Ballistic Missiles During 'Great Prophet 14' Military Exercise
Indian GM P. Harikrishna Finishes Second in Grandmaster Triathlon Tournament at Biel Chess Festival 2020
England Won the Final Wisden Trophy against West Indies by 2-1
Indian Domestic Player Rajat Bhatia Announces Retirement from All Forms of Cricket
President of West Bengal Pradesh Congress Committee, Somendra Nath Mitra passed away at 78
World day against trafficking in persons – July 30
International Day of Friendship: July 30
• फ़्रांस से आये पांच राफेल विमानों की जिस एयरबेस पर लैंडिंग कराई गयी है- अंबाला एयरबेस
• भारतीय मूल की जिस लेखिका के उपन्यास बर्न्ट शुगर को प्रतिष्ठित अवार्ड 'बुकर' हेतु शामिल किया गया है- अवनि दोशी
• पाकिस्तान क्रिकेट बोर्ड (पीसीबी) ने पाकिस्तानी बल्लेबाज उमर अकमल का जितने साल का बैन घटाकर 18 महीने कर दिया है- तीन साल
• केंद्रीय मंत्रिमंडल ने हाल ही में पारंपरिक चिकित्सा पद्धति और होम्योपैथी के क्षेत्र में सहयोग पर भारत और जिस देश के बीच समझौता ज्ञापन (एमओयू) को मंज़ूरी दे दी है- जिम्बाब्वे
• बांग्लादेश के युवा तेज गेंदबाज काजी अनिक इस्लाम को 2018 में डोप परीक्षण में विफल होने के कारण राष्ट्रीय क्रिकेट बोर्ड ने जितने साल के लिए प्रतिबंधित किया है- दो साल
• आईआरसीटीसी ने जिस बैंक के साथ मिलकर रुपे कार्ड लॉन्च किया है- भारतीय स्टेट बैंक
• महाराष्ट्र सरकार ने कोरोना वायरस प्रसार को देखते हुए राज्य में लॉकडाउन जिस तारीख तक बढ़ा दिया है-31 अगस्त
• केंद्र सरकार ने वित्त वर्ष 2018-19 के लिए आयकर रिटर्न भरने की तिथि जब तक के लिए बढ़ा दी है-30 सितम्बर
• चीन ने पृथ्वी का अध्ययन के लिए जितने नए सेटेलाइट लॉन्च किये है- तीन
• हाल ही में जिस भारतीय क्रिकेटर (फर्स्ट क्लास एवं आईपीएल) ने सभी प्रारूपों से सन्यास लेने की घोषणा की है- रजत भाटिया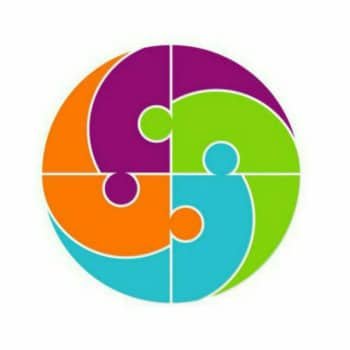 Hello Friends, I am from India. After earning my Graduate degree in Computer Application, I decided to pursue my passion for Web Designing and Content Writing. My ultimate goal is to become one of the best in my field and continue to deliver high-quality content. Further, I aim to deliver the latest information regarding recruitment to job seekers, the latest news with accuracy, which shall benefit them in every way possible.