Welcome to the August 2020 Daily Current Affairs MCQ One Liner Section of PuzzlesHuB. Current Affairs Quiz will Boost Your GA Section. Daily One Liner Current Affairs About national and international news are provided here. Read these one-liners for quick revision for those who are preparing for IBPS/SBI/Po/Clerk and other competitive exams.
Daily CA One Liners, 09 August 2020 :
India's first 'Kisan Rail' flagged off from Devlali Railway Station of Maharashtra
PM Modi Addresses Conclave on Transformational Reforms in Higher Education under NEP
IBBI amended Insolvency and Bankruptcy Board of India (Liquidation Process) Regulations, 2016
NHAI signs MoU with IIT Delhi Strengthen data-driven decision making
First Time in Indian Ocean Region UNESCO Recognises Two Coastal Villages of Odisha as Tsunami Ready
Simplilearn and NSDC Announce Collaboration to Upskill Professionals in Digital Skills
FAO Introduce New Platform to Reduce Global Food Loss and Waste
Prime Minister Mahinda Rajapaksa registers landslide victory in Sri Lankan Parliamentary elections
Highlights of Monetary Policy Committee (MPC) on August 4-6, 2020
Exim Bank extends a USD 250 million lines of credit to Mozambique
ADB signed USD 200 mn financing deal with Reliance Bangladesh LNG and Power Limited for 718 MW power plant in Bangladesh
Former J&K Governor GC Murmu appointed as 14th CAG; Replaces Rajiv Mehrishi
Prof. Pradeep Kumar Joshi appointed as UPSC chairman
PNB Housing Finance appoints Hardayal Prasad, Former SBI Card Head as New MD and CEO
LIC acquired 4.23% Stake of YES Bank
Ministry of Jal Shakti launched a New Version of the India Water Resources Information System
SAI with CISCE and CBSE launches Khelo India mobile app Online Training Programme for PE Teachers & Principals
Writer and activist Sadia Dehlvi dies aged 63
Veteran CPM leader and former West Bengal Transport Minister Shyamal Chakraborty passed away at 76
Padma Shri awardee and prominent cultural historian and exponent of Mewati Gharana Mukund Lath passes away at 82
"Amazing Ayodhya" – A new book to tell the history of Ayodhya
6th edition of National Handloom Day is observed on August 7, 2020
Maharashtra Became the First State to Partner with Google India to Provide Learning Tools for Schools
• दिल्ली की जिस मशहूर लेखिका एवं सामाजिक कार्यकर्ता का 63 वर्ष की आयु में निधन हो गया- सादिया देहलवी
• भारतीय रिज़र्व बैंक (आरबीआई) ने जिस योजना के तहत बिना इंटरनेट के 200 रूपए तक ट्रांजैक्शन की सुविधा शुरू की है- पायलट योजना
• जम्मू-कश्मीर के विशेष दर्जे को निरस्त करने के एक वर्ष बाद जिस देश ने न्यूयॉर्क स्थित संयुक्त राष्ट्र सुरक्षा परिषद में जम्मू-कश्मीर की स्थिति का मुद्दा उठाया है- चीन
• हाल ही में जिस आईआईटी संस्थान ने लोक शिकायतों के पूर्वानुमान विश्लेषण हेतु रक्षा मंत्रालय के साथ एक समझौता ज्ञापन पर हस्ताक्षर किए हैं- आईआईटी कानपुर
• हाल ही में जिस राज्य ने परिवार पहचान पत्र (PPP) योजना शुरू किया है- हरियाणा
• पहली किसान रेल जिन दो शहरों के बीच चलेगी- देवलाली से दानापुर
• जम्मू-कश्मीर के जिस पूर्व उप-राज्यपाल को हाल ही में भारत का नया नियंत्रक एवं महालेखा परीक्षक (सीएजी) नियुक्त किया गया है- गिरीश चंद्र मुर्मू
• भारतीय रिजर्व बैंक (RBI) की मौद्रिक नीति समिति ने रेपो दर जितने प्रतिशत बनाए रखने का सर्वसम्मति से फैसला किया- चार प्रतिशत
• हाल ही में जिस राज्य सरकार ने तेंदूपत्ता संग्राहक सामाजिक सुरक्षा योजना की शुरुआत की- छत्तीसगढ़
• सार्वजनिक क्षेत्र के जिस बैंक ने लघु अवधि की कोरोना कवच बीमा पॉलिसी की बिक्री के लिए तीन बीमा कंपनियों से समझौता किया है- केनरा बैंक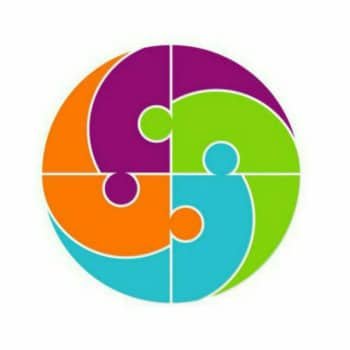 Hello Friends, I am from India. After earning my Graduate degree in Computer Application, I decided to pursue my passion for Web Designing and Content Writing. My ultimate goal is to become one of the best in my field and continue to deliver high-quality content. Further, I aim to deliver the latest information regarding recruitment to job seekers, the latest news with accuracy, which shall benefit them in every way possible.