The Aadhar card is a necessary part of identity that serves as confirmation of address and identity for Indian citizens. It should be carried by everyone nowadays since without it, you cannot engage out certain activities in your life. It is a 12-digit UIN issued by the Indian government's Unique Identification Authority of India (UIDAI). The Aadhar card was previously made from paper, but in October 2022, UIDAI introduced a polyvinyl chloride (PVC) version of the card that has the newest security features.
Thus, the Unique UIDAI has introduced a PVC Aadhaar Card, which is better than the paper ones, to make the Aadhar Card more realistic for citizens. Keep checking this page for information on how to order a UIDAI PVC card online and how to verify the status of your order for a 2023 UIDAI PVC card.
PVC Aadhar Card Online Order 2022 Details
| Organization | UIDAI |
| --- | --- |
| Service Name | PVC Aadhar Card |
| Who Can Order PVC Aadhar | Any Aadhar Card Holder |
| Delivery Time | 5-10 Days |
| Time to Order | Any Time |
| Requirement | Aadhar Number/ EID/ VID + Any Mobile Number |
| Fees of PVC Aadhar Card | Rs. 50/- |
| Mode of Payment | Online |
| Official Website | residentpvc.uidai.gov.in |
UIDAI PVC Card Order Online
The UIDAI has started providing Aadhaar cards in the form of PVC, providing additional comfort to the public. Aadhaar cards are a crucial identity document that previously came in paper material but became difficult for the residents to carry everywhere. It is compact and durable like an ATM or debit card, free from tearing issues, and you may use it outside in rainy weather without any problems.
The New Aadhar card, or Aadhar PVC Card, was introduced by UIDAI. It would have a digitally signed secure QR code with image and address information, as well as other security features, making it easier for a person to carry in his or her pocket. By using an Aadhaar number, Virtual ID, or Enrolment ID and paying a small charge of Rs 50, it may be ordered online through uidai.gov.in or Resident.uidai.gov.in.
Features of PVC Aadhaar Card
For example, getting a new SIM card, enrolling in school or college, opening a bank account, applying for a loan, etc. all require an Aadhar card. Yet, users also have the issue of the paper Aadhar card tearing over time. There is also a worry about becoming wet and spoiling from it.
You can still apply for a PVC card even if your mobile number is not linked with your Aadhar.
The PVC Aadhar card looks like an ATM and is beautifully printed and laminated and you can easily get the PVC Aadhar Card issued by UIDI sitting at home. For this, you will have to spend Rs. 50.
Aadhar PVC is a card that is like the old Aadhar but it will not get torn nor can it will be broken. To get the PVC Aadhar card, you have to pay Rs. 50 and then it will be delivered to your house after a few days.
The Polyvinyl Chloride/PVC Aadhar card is similar to your ATM card. It is strong like an ATM card and does not easily break or deteriorate.
Security Features of the Aadhaar PVC Card
Embossed Aadhaar Logo on PVC
Ghost image
Micro text
Hologram
Secure QR Code
How to Download Aadhaar PVC Card?
Go to the website of UIDAI and click on the Order Aadhaar PVC Card link in the My Aadhaar section.
If you have a registered mobile number with the UIDAI, you can login to myAadhaar using that number and the OTP sent to your registered mobile number. If your mobile number is not registered with UIDAI, you can request for a PVC Aadhar card using the non-regist method.
Please enter your name, date of birth, gender and address. After you have entered all these details, please click on the submit button.
Please confirm your request and make the payment of Rs. 50 using any of the payment methods.
Once the payment is received, the system will let you know and will provide you with a slip that includes your Service Request Number.
How To UIDAI PVC Card Order Online 2022
If you want to get a PVC Aadhar card, then you can Go To the official website of UIDAI uidai.gov.in for this.
You must enter your Aadhar number here after selecting the "PVC Aadhaar" option after opening the portal.
Then enter the captcha code given on the Pc and also Enter the number linked to your registered i.e. Aadhar card.
It's time to share the OTP sent to your mobile device. After reviewing the information you previously filled out, you must pay the cost of Rs. 50 each PVC card.
You can pay through online mode only, which is Rs 50. A Some days after the payment is completed, your PVC Aadhar card will be Revise to your registered address.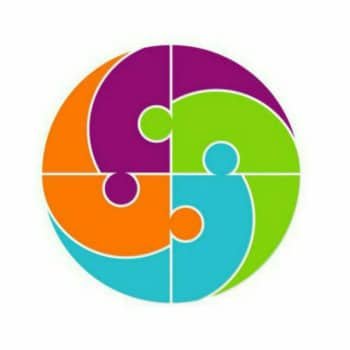 Hello Friends, I am from Haryana. After earning my Graduate degree in Computer Application, I decided to pursue my passion for Web Designing and Content Writing. My ultimate goal is to become one of the best in my field and continue to deliver high-quality content. Further, I aim to deliver the latest information regarding recruitment to job seekers with accuracy, which shall benefit them in every way possible.