Here You Will Get Important The Hindu Vocab Lists For Exams Like IBPS PO, Clerk, IBPS RRB, CGL, CHSL, State Level tests, Other Exams, and so forth. PuzzlesHuB gives you 10 new vocab words daily From The Hindu Editorial on the daily regular schedule which will profit you in the upcoming assessments. The Hindu Editorial vocab list is a booster and an important part of learning and understanding the English language. It will surely improve your reading skills and marks in exams like SSC / Bank Po / Bank Clerk / SBI JA / SBI PO other Competitive Exams. We collect daily top 10 vocabulary words used regularly from the Hindu newspaper.
? The Hindu Editorial Vocabulary 09 April 2021 ?
INDICT (VERB): (आरोप लगाना): charge with
Synonyms: accuse of, arraign for
Antonyms: acquit
Example Sentence:His former manager was indicted for fraud.
PERSISTENT (ADJECTIVE): (लगातार): tenacious
Synonyms: persevering, determined
Antonyms: irresolute
Example Sentence:An attempt was made to stop persistent drink-drivers.
FIERCE (ADJECTIVE): (भयंकर): ferocious
Synonyms: savage, vicious
Antonyms: gentle
Example Sentence:Fierce fighting continued all day long.
FAVOURABLE (ADJECTIVE): (अनुकूल): approving
Synonyms: commendatory, commending
Antonyms: unfavourable
Example Sentence:The exhibition received favourable reviews.
CONSOLIDATE (VERB): (मजबूत बनाना): strengthen
Synonyms: secure, stabilize
Antonyms: weaken
Example Sentence:The company consolidated its position in the international market.




CRITICAL (ADJECTIVE): (गंभीर): grave
Synonyms: serious, dangerous
Antonyms: safe
Example Sentence:The floodwaters had not receded and the situation was still critical.
ABSOLUTE (ADJECTIVE): (पूर्ण): complete
Synonyms: total, utter
Antonyms: partial
Example Sentence:We needed to ensure absolute secrecy.
ACCELERATE (VERB): (गति बढ़ाना): speed up
Synonyms: hurry up, get a move on
Antonyms: deccelerate
Example Sentence:Inflation started to accelerate.
IMBECILE (ADJECTIVE): (मूर्ख): stupid
Synonyms: foolish, idiotic
Antonyms: intelligent
Example Sentence:Try not to make imbecile remarks.
SHUN (VERB): (बचना): avoid
Synonyms: evade, eschew
Antonyms: accept
Example Sentence:I shunned his ideas completely.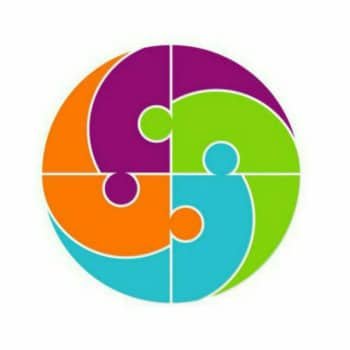 Hello Friends, I am from India. After earning my Graduate degree in Computer Application, I decided to pursue my passion for Web Designing and Content Writing. My ultimate goal is to become one of the best in my field and continue to deliver high-quality content. Further, I aim to deliver the latest information regarding recruitment to job seekers, the latest news with accuracy, which shall benefit them in every way possible.