Here You Will Get Important The Hindu Vocab Lists For Exams Like IBPS PO, Clerk, IBPS RRB, CGL, CHSL, State Level tests, Other Exams, and so forth. PuzzlesHuB gives you 10 new vocab words daily From The Hindu Editorial on the daily regular schedule which will profit you in the upcoming assessments. The Hindu Editorial vocab list is a booster and an important part of learning and understanding the English language. It will surely improve your reading skills and marks in exams like SSC / Bank Po / Bank Clerk / SBI JA / SBI PO other Competitive Exams. We collect daily top 10 vocabulary words used regularly from the Hindu newspaper.
? The Hindu Editorial Vocabulary 10 April 2021 ?
EXEMPT (VERB): (मुक्त करना): free from
Synonyms: exempted, spared
Antonyms: liable to
Example Sentence:These patients are exempt from all charges.
ELIGIBLE (ADJECTIVE): (योग्य): entitled
Synonyms: permitted, allowed
Antonyms: ineligible
Example Sentence:He was eligible for re-election after the lapse of a fortnight.
PRELIMINARY (ADJECTIVE): (प्रारंभिक): preparatory
Synonyms: introductory, initial
Antonyms: concluding
Example Sentence:Preliminary findings show that the drug could help patients with skin cancer.
TURN OUT (PHRASAL VERB): (बंद करना): switch off
Synonyms: turn off, put off
Antonyms: Turn on
Example Sentence:He turned out the light and groped his way through the doorway to the bed.
THWART (NOUN): (विफल करना): foil
Synonyms: frustrate, balk
Antonyms: assist
Example Sentence:The government had been able to thwart all attempts by opposition leaders.




HARDSHIP (NOUN): (कष्ट): privation
Synonyms: deprivation, destitution
Antonyms: prosperity
Example Sentence:He is facing intolerable levels of hardship.
COMBATANT (NOUN): (योद्धा): contender
Synonyms: antagonist, adversary
Antonyms: ally
Example Sentence:He is a long-time combatant for the control of Newcastle FC.
AUTHORITARIAN (ADJECTIVE): (सत्तावादी): autocratic
Synonyms: dictatorial totalitarian
Antonyms: democratic
Example Sentence:The transition from an authoritarian to a democratic regime.
INTENT (ADJECTIVE): (दृढ़): bent
Synonyms: set, determined
Antonyms: half-hearted
Example Sentence:The government was intent on achieving greater efficiency.
INCUR (VERB): (झेलना): suffer
Synonyms: sustain, experience
Antonyms: avoid
Example Sentence:I will pay any expenses incurred.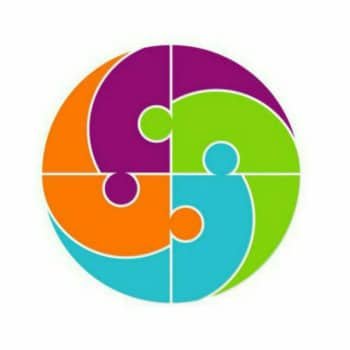 Hello Friends, I am from India. After earning my Graduate degree in Computer Application, I decided to pursue my passion for Web Designing and Content Writing. My ultimate goal is to become one of the best in my field and continue to deliver high-quality content. Further, I aim to deliver the latest information regarding recruitment to job seekers, the latest news with accuracy, which shall benefit them in every way possible.