National SC-ST Hub Scheme:- The establishment of the National SC/ST Hub aims to assist Scheduled Caste and Scheduled Tribe entrepreneurs in fulfilling their obligations under the Central Government Public Procurement Policy for Micro and Small Enterprises Order 2012. This initiative will also promote the Stand-Up India program and ensure that appropriate corporate practices are followed. For more information on all the sub-schemes offered by the National SC/ST Hub Scheme, please refer to the comprehensive list provided in this article.
The National SC/ST Hub, which is being implemented by the National Small Industries Corporation (NSIC) – a public-sector enterprise under the Ministry's administrative control, is being carried out on behalf of the Ministry of MSME, Government of India. In Ludhiana, on October 18, 2016, the Indian government officially launched the National SC/ST Hub for the MSME Sector.
Details of National SC-ST Hub Scheme
| | |
| --- | --- |
| Name of the scheme | National SC-ST Hub Scheme |
| Initiated by | The Ministry of Micro, Small and Medium Enterprises (MSME) |
| Objective | To help students build their own micro, small, and medium-sized enterprises (MSME) units |
| Beneficiaries | Scheduled Caste and Scheduled Tribe entrepreneurs |
| Official website | https://www.scsthub.in/ |
About National SC-ST Hub Scheme 2023
A National SC/ST Hub has been established to assist individuals belonging to the SC/ST categories in developing their own micro, small, and medium-sized enterprises (MSME) units. The Hub will focus on improving market access and connectivity, monitoring, capacity building, leveraging financial support programmes, exchanging best practices, and enabling CPS companies to achieve government-set procurement targets for business owners under the SC/ST categories. In support of the initiative, nationalised banks will lend up to Rs. 1 crore to SC/ST male and female business owners to help them become self-sufficient and provide employment opportunities to young people.
List of Sub-Programs under the National SC/ST Hub Programme
The full list of supporting programmes for the National SC/ST Hub Scheme is shown below:-
Special Credit Linked Capital Subsidy Scheme
The Credit Linked Capital Subsidy Scheme has been introduced by the Ministry of MSME to facilitate technology up-gradation in MSEs. The scheme offers an upfront capital subsidy of 15% on institutional finance of up to Rs 1 crore for the introduction of well-established and improved technology in the 51 approved sub-sectors/products.
The primary objective is to upgrade the plant and machinery of MSEs with state-of-the-art technology, regardless of whether they intend to expand or not. This objective is also applicable to new MSEs that have set up their facilities with approved and eligible technology in compliance with scheme requirements.
In order to further bolster these efforts, the National SC-ST Hub has launched the Special Credit Linked Capital Subsidy Scheme (SCLCSS), which provides SC/ST businesses with an investment ceiling of Rs 1 crore and imposes no restrictions on machinery, technology, or sector with a capital subsidy of 25%. The implementation process will follow the model of the Credit Linked Capital Subsidy Scheme (CLCSS).
SPRS, or Single Point Registration Scheme
The government is the exclusive purchaser of a diverse array of products, having introduced the Government Stores Purchase Programme in 1955-1956 to enhance the share of purchases from the small-scale sector. MSEs are registered under the Single Point Registration Scheme (SPRS) with NSIC to participate in government purchases.
The advantages of registration
Units registered under the Single Point Registration Scheme of NSIC are entitled to benefits under the Public Procurement Policy for Micro and Small Enterprises (MSEs) Order 2012, as declared by the Government of India through a Gazette Notification dated 23.03.2012 and subsequent amendment through order no. S.O. 5670(E) dated 9th November 2018 under the Ministry of Micro, Small, and Medium Enterprises in New Delhi.
Issue of the Tender Sets free of cost
Exemption from paying the Earnest Money Deposit (EMD);
In the tender, participating MSEs who are quoting prices within the L1+15 percent price range may also supply up to 25% of the required quantity by lowering their prices to the L1 Price where L1 is a non-MSE.
Every central ministry, department, and PSU must set an annual target of at least 25% of the total annual purchases of goods or services made from or provided by MSEs. Out of the annual requirement of 25% procurement from MSEs, 4% is set aside for businesses owned by Schedule Caste or Schedule Tribes, and 3% is set aside for businesses run by women entrepreneurs.
Along with the aforementioned, 358 additional items are set aside for exclusive purchase from SSI Sector.
Eligibility
It is possible to register with NSIC under its Single Point Registration Scheme (SPRS) if your Micro and Small Business has an EM Part-II (Optional) or Udyog Aadhaar Memorandum (UAM).
Micro & Small Businesses that have already started producing for the market but have not yet reached the one-year mark. After paying the registration fee and gathering the necessary documents, the Single Point Registration scheme's Micro & Small Enterprises can receive a Provisional Registration Certificate with a monitory limit of Rs. 5.00 Lacs that will only be valid for one year from the date of issue.
How to Apply?
MSEs are required to submit duplicate applications, either online through www.nsicspronline.com or using the specified form, to the NSIC Zonal/Branch Office or NSSH Office nearest to their unit. If you encounter any difficulties while completing the application or collecting the necessary documents, please contact the closest NSIC Zonal, Branch, or NSSH office for assistance. All NSIC locations have the application form, which includes the terms and conditions, available free of charge. The instructions attached to the application form provide a list of the documents that must be submitted with the application.
Fee for Registration
The registration fee for SPRS for registration, renewal, and any other amendments is calculated based on the Net Sales Turnover indicated in the most recent audited balance sheet of the Micro & Small Enterprise. Nonetheless, SC/ST owned MSEs can register, renew, or make any other changes to the SPRS by paying a nominal fee of Rs. 100 plus GST.
Process of Registration
Micro and Small Businesses must submit their applications either online at www.nsicspronline.com or on the prescribed application form (in duplicate) to the NSIC Zonal/Branch/Sub Branch and Sub Office/Extension office that is the closest to their location with the required fee and supporting documentation.
The Micro & Small Enterprise will send a duplicate copy of the G.P. Registration Application Form, copies of the necessary documents, and the required Proof of Inspection Fees to the concerned Inspection Agency in order to request that they conduct a technical inspection of the Micro & Small Enterprise and forward their findings and recommendations in this regard.
Following receipt of the Inspection Report, NSIC will grant Micro & Small Enterprises the SPRS Registration Certificate for the products/stores that are suggested.
Special Marketing Assistance Scheme (SMAS)
Marketing support to the SC/ST enterprises for the enhancement of competitiveness and marketability of their products will be provided by way of the following type of events:
Organizing Visit to International Exhibitions/Trade Fairs/Seminars Abroad
Participation in International Exhibitions/Trade Fairs Abroad
Organizing Visit to Domestic Exhibitions/Trade Fairs
Participation in Domestic Exhibitions/Trade Fairs
Vendor Development Programmes
Organizing Workshops/Seminars/Awareness Campaigns
Features of the Special Marketing Assistance Scheme
The following are the primary characteristics of the Special Marketing Assistance programme:-
When utilising the benefits under the scheme, SC/ST units must be registered in the MSME Data Bank.
The booth/stall at the exhibition or trade show should not be larger than 3m x 3m.
Independent of the number of units they own, SC/ST business owners are only permitted to claim reimbursement under SMAS for a maximum of 2 (two) international events and 4 (four) domestic events per fiscal year. Additionally, no one may represent more than one MSE during a fiscal year.
A minimum of five SC/ST businesses must attend in order for there to be a foreign visit to an international exhibition, trade fair, or seminar. For participation in international exhibitions/trade fairs overseas, no set quota of units is required.
If five or more SC/ST businesses participate in international competitions abroad, one NSIC representative may go with them. However, if more than ten SC/ST businesses participate, one more representative from NSIC or the Ministry of MSME may be taken into consideration. Such officials shall receive their entitlement-based duty allowance.
For domestic events, the SC/ST units must submit an application to NSSH at least one month in advance, and for international events, two months in advance, through field offices of NSIC.
Each year's goals for the Vendor Development Programme should be established, and MSME participation in reaching the goals is possible.
The Screening Committee at NSIC for MAS will review the proposals submitted under SMAS at NSSH, and on the basis of its suggestion, CMD-NSIC may grant permission. The proposals must be submitted to the Administrative Ministry for approval in extraordinary deviation circumstances.
SMAS shall be subject to all additional terms and conditions, application forms, documentation requirements, and eligibility requirements outlined in the Ministry of MSME's International Cooperation Scheme Guidelines, as updated from time to time.
Under the National SC/ST Hub programme, the Ministry of MSME will oversee and fund the SMAS programme.
national sc/st hub scheme upsc
National sc st hub scheme 2023 apply online
National sc st hub scheme 2023 application form
sc/st subsidy loan
central government schemes for sc/st
sc/st loan 10 lakh
sc/st hub latest news
sc st hub in hindi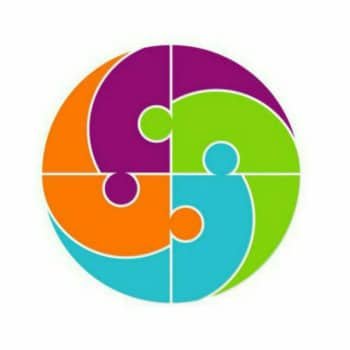 Hello Friends, I am from India. After earning my Graduate degree in Computer Application, I decided to pursue my passion for Web Designing and Content Writing. My ultimate goal is to become one of the best in my field and continue to deliver high-quality content. Further, I aim to deliver the latest information regarding recruitment to job seekers, the latest news with accuracy, which shall benefit them in every way possible.