Daily Current Affairs (21 – May – 2020)
Welcome to the May 2020 Daily Current Affairs MCQ One Liner Section of PuzzlesHuB. Current Affairs Quiz will Boost Your GA Section. Daily One Liner Current Affairs About national and international news are provided here. Read these one-liners for quick revision for those who are preparing for IBPS/SBI/Po/Clerk and other competative exams.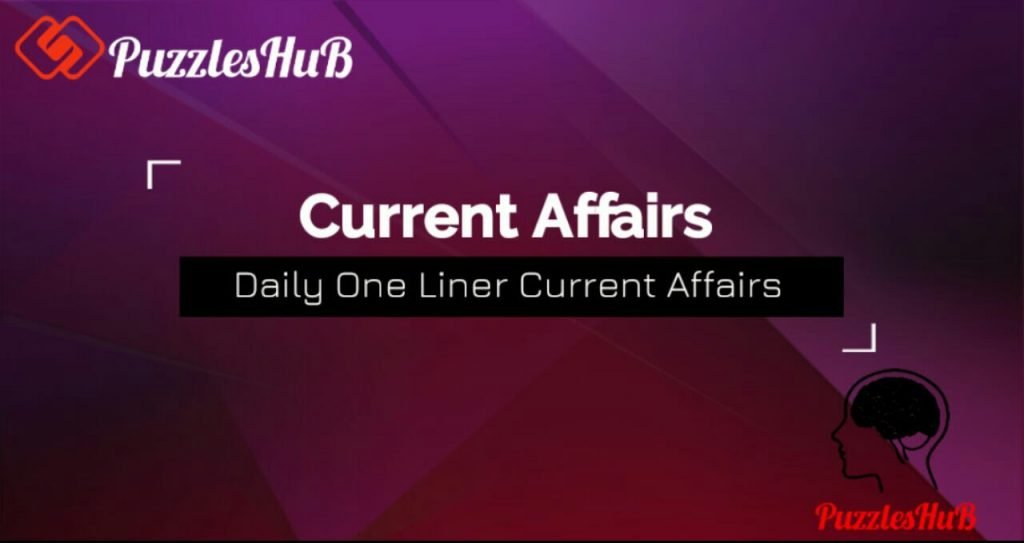 Daily CA One Liners, 21 May 2020 :
20 May: World Bee Day
Theme 2020: "Save the Bees"
20 May: World Metrology Day
Theme 2020: "Measurements For Global Trade"
Madhya Pradesh launches Charan Paduka initiative for migrant laborers
Cyclone Amphan intensifies into 'extremely severe storm'; Odisha, Bengal on alert
6 Cities rated 5 Star, 65 Cities rated 3 Star and 70 Cities rated 1 Star for garbage-free cities
Total of 6 cities certified as 5-Star (Ambikapur, Rajkot, Surat, Mysuru, Indore & Navi Mumbai)
World Health Assembly (WHA) being held virtually in Geneva on May 18 to 19
Harsh Vardhan to represent India at 73rd World Health Assembly
China announces USD 2 billion in coronavirus help at WHO assembly
Govt implements Shekatkar Committee recommendations related to creating border infrastructure
Rajesh Goel appointed as director-general of NAREDCO
Anil Kumble-led ICC Cricket Committee recommends a ban on usage of saliva
Researchers found a new species fungi named "Troglomyces twitteri"
Kotak Mahindra Bank becomes 1st bank in India to allow video KYC
CySecK launches program "H.A.C.K" for Cyber Security Start-ups
India Post exhibits Special Postal Cover dedicated to Migrant Workers
Bundesliga becomes 1st major sports event to resume post-COVID-19 lockdown
Marathi writer, playwright Ratnakar Matkari passes away
NABARD released Rs.20,500 crore to co-operative banks, RRBs
Canara Bank launches special gold loan business vertical
General Atlantic buys 1.34% stake in Jio platforms for Rs 6,598.38 crores
Karnataka launches the first accelerator for cybersecurity start-up
Traditional 'Hanko' practice is coming in the way of Japan's Covid-19 response
Investment firm Bernstein projects India's GDP growth for FY21 at -7%
Goldman Sachs projects India's GDP growth rate for FY21 at -5%
BSE, NSE cut annual listing fee for SMEs by 25%
Jaipur based company 'Club First' develops India's first service robots "Sona 1.5 and Sona.5"
UP presents largest-ever Rs 5.12 lakh crores budget in the state assembly
J&K promotes e-learning under Samagra Shiksha program
Zoological Survey of India lists 20 species of amphibians as critically endangered and 35 as endangered
SCR develops robot "Rail-BOT (R-BOT)" to assist railway doctors
Vinay Badhwar wins 2019 Alexander Dalrymple Award from UK
Nepal approves new political map including India's Kalapani, Lipulekh as its territory
Army proposes 3-year stint for civilians under "Three-Year Short Service" Scheme
India Provides 2 million USD to support UN agency working for Palestinian refugees
• जिस राज्य ने हाल ही में स्टार्टअप को बढ़ावा देने के लिए साइबरस्पेस एक्सेलरेटर लॉन्च किया है- कर्नाटक
• विश्व उच्च रक्तचाप दिवस (World Hypertension Day) जिस दिन मनाया जाता है-17 मई
• जिस राज्य सरकार ने हाल ही में सैनिकों के लिए नि:शुल्क बस सेवा शुरू की- राजस्थान
• हाल ही में बेंजामिन नेतन्याहू जितनी बार इजरायल के प्रधानमंत्री बनें-5
• हाल ही में जिस देश के वैज्ञानिकों ने "सुपर अर्थ" की खोज की है- न्यूजीलैंड
• विश्व दूरसंचार एवं सामाजिक सूचना दिवस (World Telecommunication and Information Society Day) जिस दिन मनाया जाता है-17 मई
• वह राज्य सरकार जिसने कोरोना वायरस महामारी के मद्देनज़र राज्य के सभी ज़िलों में आईपीसी की धारा 144 तीन महीने के लिए बढ़ा दी है- छत्तीसगढ़
• विश्व स्वास्थ्य संगठन (WHO) की 73वीं दो दिवसीय वार्षिक 'विश्व स्वास्थ्य सभा' का आयोजन जिस शहर में किया जा रहा है- जिनेवा
• राष्ट्रीय डेंगू दिवस जिस दिन मनाया जाता है-16 मई
• भारत सरकार COVID-19 के कारण प्रभावित हो रहे शैक्षिक वर्ष को सुचारु रूप से चलाने के लिये जिस कार्यक्रम को शुरु करने की घोषणा की- प्रधानमंत्री ई-विद्या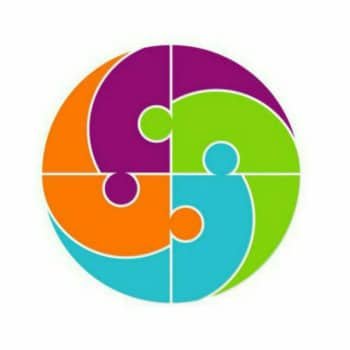 Hello Friends, I am from India. After earning my Graduate degree in Computer Application, I decided to pursue my passion for Web Designing and Content Writing. My ultimate goal is to become one of the best in my field and continue to deliver high-quality content. Further, I aim to deliver the latest information regarding recruitment to job seekers, the latest news with accuracy, which shall benefit them in every way possible.