Welcome to the January 2021 Daily Current Affairs MCQ One Liner Section of PuzzlesHuB. Current Affairs Quiz will Boost Your GA Section. Daily One Liner Current Affairs About national and international news are provided here. Read these one-liners for quick revision for those who are preparing for IBPS/SBI/Po/Clerk and other competitive exams.
Daily CA One Liners, 09 January 2021 :
? Elon Musk Is Now The Richest Person In The World ($190 Billion)
✌️ US Congress Confirms Joe Biden's Victory As Next US President With 306 Votes
? Renowned Indian Fashion Designer Satya Paul Passed Away
? Govt To Form Committee To Protect Culture , Land And Language Of Ladakh
✅ The Committee By The Govt Will Be Headed By G Kishan Reddy , The Minister Of State For Home
? PM-CARES Fund Allocates 201.58 Cr For Installation Of 162 PSA Oxygen Plants
✅ PM-CARES : PM's Citizen Assistance And Relief In Emergency Situations Fund
✅ PSA : Pressure Swing Absorption
? DRDO & MAHA-METRO Signed A MoU To Implement Advanced Biodigester Mk-II Technology In The Metro Rail Network
✅ MAHA-METRO : Maharashtra Metro Corporation
? UP Awarded The 1st Place For Excellence In Implementation Of PMAY (U) Mission
? NDB Signed Loan Agreement Worth USD 646 Million With India 2 Road Projects In Andhra Pradesh
?️ Japan Is Developing The World's 1st Wood-Based Space Satellite
✅ The 1st Wood Satellite Is Scheduled To Be Launched In 2023
? India & Israel Successfully Tested A Medium-Range Surface-to-Air Missile (MRSAM)
? Lucknow Municipal Corporation Launches " Thaila Bank " In The City
? Debabrata Das Appointed As New Director Of IIIT Bangalore
✅ IIIT : International Institute Of Information Technology Bangalore
? Virander Kumar Paul Appointed Next Ambassador Of India To Somalia
✅ V Kumar Paul Is Currently The High Commissioner Of India To Kenya
? Alexander Ellis Appointed As New British High Commissioner To India
? Indian-American Dr Raj Iyer Appointed As 1st CIO Of The US Army
✅ CIO : Chief Information Officer
?‍♀ Claire Polosak Becomes The 1st Woman To Officiate A Men's Test
✅ During India vs Australia Match At The Sydney Cricket Ground
?‍♀ Hima Kohli Becomes 1st Woman Chief Justice Of Telangana HC
✅ Chief Justice Hima Kohli Replaces Chief Justice Raghvendra Singh Chouhan
? India's Raghunath Chandorkar (100) Becomes Oldest Surviving Cricketer In The World
✅ Raghunath Chandorkar , Who Had Starred In 7 First Class Games For Maharashtra & Mumbai
✅ Chandorkar Played For Maharashtra Between 1943-44 & 1946-47 And Bombay In 1950-51
? Hemant Nagrale Appointed As Maharashtra's Director General Of Police
✅ 1987-Batch IPS Officer , Who Is Currently Serving As The DG (Technical & Legal)
✅ Served As The Navi Mumbai Police Commissioner From May 2016 To July 2018
? Telangana Becomes 3rd State To Complete Urban Local Bodies Reform
✅ Telangana Has Now Joined The 2 Other States Namely , Andhra Pradesh & MP
? Hyderabad Airport & Dubai Airports Are Coming Together To Build " HYDXB-VAXCOR "
✅ HYDXB-VAXCOR : Hyderabad To Dubai Global Vaccine Corridor .
• केंद्रीय मंत्रिमंडल ने हाल ही में भारत और जिस देश के बीच 'निर्दिष्टर कुशल कामगारों' की सहभागिता से जुड़े समझौता ज्ञापन पर हस्ता क्षर की मंजूरी प्रदान कर दी- जापान
• जिस राज्य सरकार ने 'किसान सूर्योदय योजना' लागू की है- गुजरात
• हाल ही में जिस देश ने मृत्युदंड को समाप्त कर दिया है- कजाकिस्तान
• केंद्र सरकार ने देश के कुछ राज्यों में बर्डफ्लू के मद्देनजर राज्य सरकार द्वारा किए गए उपायों की निगरानी के लिए जिस शहर में नियंत्रण कक्ष स्थापित किया है- नई दिल्ली
• किसने वेस्टर्न डेडिकेटेड फ्रेट कॉरिडोर (डब्ल्यूडीएफसी) के 306 किलोमीटर लंबे रेवाड़ी-मदार खंड का उद्घाटन किया- प्रधानमंत्री नरेंद्र मोदी
• भारत और जिस देश ने मध्यम रेंज की सतह से हवा में मार करने वाली मिसाइल (एमआरएसएएम) रक्षा प्रणाली का सफलापूर्वक परीक्षण किया- इजराइल
• जिसे दूसरी बार अमेरिकी संसद प्रतिनिधि सभा का स्पीकर नियुक्त किया गया है- नैंसी पेलोसी
• आंध्र प्रदेश हाई कोर्ट के नए मुख्य न्यायाधीश के रूप में जिसे नियुक्त किया गया है- अरूप कुमार गोस्वामी
• हाल ही में जिस देश ने वर्ष 2015 के परमाणु समझौते का उल्लंघन करते हुए एक भूमिगत इकाई में 20 प्रतिशत तक यूरेनियम का संवर्द्धन शुरू कर दिया है- ईरान
• हाल ही में जिसने भारतीय सेना की मानवाधिकार सेल के प्रथम अतिरिक्त महानिदेशक (मानवाधिकार) का पदभार संभाला है- मेजर जनरल गौतम चौहान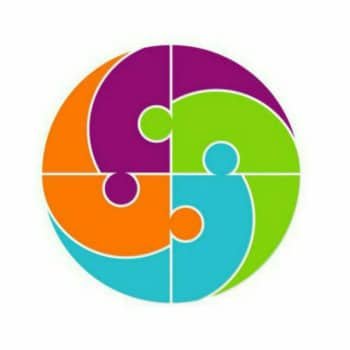 Hello Friends, I am from India. After earning my Graduate degree in Computer Application, I decided to pursue my passion for Web Designing and Content Writing. My ultimate goal is to become one of the best in my field and continue to deliver high-quality content. Further, I aim to deliver the latest information regarding recruitment to job seekers, the latest news with accuracy, which shall benefit them in every way possible.