Dear Aspirants, Daily Current Affairs Quiz About national and international news are provided here. Attempt this quiz for quick revision for those who are preparing for IBPS/SBI/Po/Clerk and other competative exams.

Daily Current Affairs For Competitive Exams (01 – January – 2020)
Welcome to the January 2020 Daily Current Affairs Quiz Question & Answers Section of PuzzlesHuB. Current Affairs Quiz will Boost Your GA Section.
Q.1 Who has been appointed as India's new Army chief?
Manoj Mukund Naravane
Anil Kumar Sood
Devesh Chandra
SS Chandrashekhar
Explanation: Lieutenant General Manoj Mukund Narwane, the Deputy Chief of the Indian Army, has become the next Chief of the Indian Army. He has replaced Bipin Rawat. Naravane was commissioned in Sikh Light Infantry Regiment on June 1980.
Q.2 Which city has been adjudged as the cleanest for the 4th time in the latest cleanliness survey of the union government?
Indore
Bhopal
Surat
Rajkot
Explanation: Indore was adjudged as the cleanest city in India for the fourth time in a row in the cleanliness survey released by the Union Government on December 31, 2019. While Bhopal stood second in first quarter results, Rajkot was ranked second in the second quarter results.
Q.3 Which state has become the first to pass an anti-CAA resolution?
Rajasthan
Madhya Pradesh
Kerala
Gujarat
Explanation: Kerala has become the first state in India to pass a resolution demanding scrapping of the controversial Citizenship Amendment Act (CAA). The anti-CAA resolution was moved in the state assembly by Kerala CM Pinarayi Vijayan and it was passed with unanimous support.
Q.4 Who was sworn in as the deputy Chief Minister of Maharashtra?
Aditya Thackeray
Nawab Malik
Ajit Pawar
Ashok Chavan
Explanation: NCP's Ajit Pawar was sworn in as the Deputy Chief Minister of Maharashtra during the cabinet expansion on December 30, 2019. Shiv Sena's Aaditya Thackeray was also sworn in as a cabinet minister along with 34 MLAs.
Q.5 Which state secured first position in the recently released 'India State of Forest Report 2019' for the highest growth in forest area in the country?
Uttar Pradesh
Jharkhand
Karnataka
Andhra Pradesh
Explanation: The 'India State of Forest Report 2019' ranked Karnataka (1,025 km), Andhra Pradesh (990 km) and Kerala (823 km) as the top three states with the highest growth in forest area.
Q.6 The Taliban council agreed for a temporary ceasefire in which nation?
USA
Afghanistan
Iran
Lebanon
Explanation: US President's visit to Afghanistan played a positive role in peace talks as Taliban council agreed for a temporary ceasefire in the country. There are currently about 13,000 U.S. forces as well as thousands of other NATO troops in Afghanistan.
Q.7 What web portal has been launched for Delhi-NCR residents to track or block their lost/stolen phones?
Central Equipment Identity Register
Find Your Phone Here
National Cellular Finding Service
Capital Mobile Tracing Portal
Explanation: The central government has launched a web portal, 'Central Equipment Identity Register (CEIR)', to facilitate blocking and tracing of stolen/lost mobile phones in Delhi. The web portal was first launched in Mumbai this year.
Q.8 The deadline for linking pan card with Aadhaar has been extended till when?
Feb-20
March 2020
September 2020
Dec-20
Explanation: The deadline to link PAN card with Aadhaar has been extended till March 2020. The Income Tax Department had earlier announced December 31 as the final deadline.
Q.9 The Stolen Works of Art Database, which was in news recently, is maintained by which organisation?
UNESCO
WTO
ASI
INTERPOL
Explanation: The Stolen Works of Art (WoA) database is maintained by the Interpol. The Central Bureau of Intelligence (CBI), which is the nodal agency for Interpol in India, recently alerted agencies like the ASI about India turning into a prime target for art thefts.
Q.10 What is CAT IIIB system which has been in news recently with respect to the fog conditions in the north?
Instrument landing system
Weather monitoring system
System for classifying fog intensity
Road safety system
Explanation: The CAT III B system is an instrument landing system. It is used for safe landing of airplanes in times of poor visibility. It enables precision landing when the visibility is at least 50 feet. Only CAT III B compliant pilots were allowed to land at the Delhi airport sue to the fog.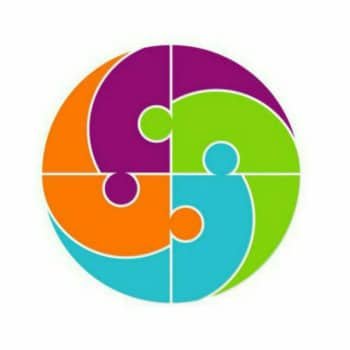 Hello Friends, I am from India. After earning my Graduate degree in Computer Application, I decided to pursue my passion for Web Designing and Content Writing. My ultimate goal is to become one of the best in my field and continue to deliver high-quality content. Further, I aim to deliver the latest information regarding recruitment to job seekers, the latest news with accuracy, which shall benefit them in every way possible.