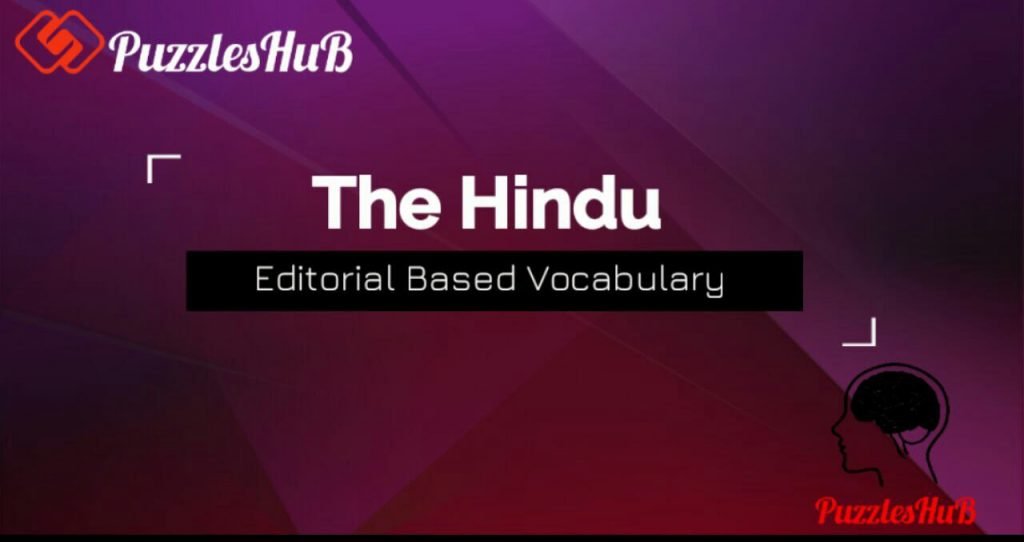 Here You Will Get Important The Hindu Vocab Lists For Exams Like IBPS PO, Clerk, IBPS RRB, CGL, CHSL, State Level tests, Other Exams and so forth. PuzzlesHuB provides you 10 new vocab words daily From The Hindu Editorial on the daily regular schedule which will profit you in the upcoming assessments. The Hindu Editorial vocab list is a booster and important part of learning and understanding the English language. It will sure improve your reading skills and marks in exams like SSC / Bank Po / Bank Clerk / SBI JA / SBI PO other Competitive Exams. We collect daily top 10 vocabulary words used regularly from the hindu newspaper.
? The Hindu Editorial Vocabulary 22 May 2020 ?
1.HOPELESS(ADJECTIVE):(निराशाजनक): despairing
Synonyms: desperate, dejected
Antonyms: optimistic
Example Sentence: Rajesh looked at him in mute hopeless appeal.
2. INDULGE (NOUN): (लिप्त होना): give oneself up to
Synonyms: give way to
Antonyms: stifle
Example Sentence: At a time the crown prince was able to indulge to the full his personal tastes.
3. ENTERTAIN (VERB): (ध्यान रखना): consider
Synonyms: take into consideration
Antonyms: reject
Example Sentence: Washington entertained little hope of an early improvement in relations.
4. CONUNDRUM (NOUN): (मुसीबत): problem
Synonyms: difficulty, quandary
Antonyms: answer
Example Sentence: It was one of the most difficult conundrums for experts.
5. INADEQUATE (ADJECTIVE): (अपर्याप्त): insufficient
Synonyms: deficient, scant
Antonyms: adequate
Example Sentence: These labels prove to be wholly inadequate.
6. HERD (VERB): (देखभाल करना): look after
Synonyms: take care of, keep
Antonyms: neglect
Example Sentence: They live by herding reindeer.
7. PROGRESSIVE (ADJECTIVE): (प्रगतिशील): modern
Synonyms: liberal, advanced
Antonyms: conservative
Example Sentence: He owns the most progressive art school.
8. HAVOC (NOUN): (अव्यवस्था): disorder
Synonyms: chaos, disruption
Antonyms: peace
Example Sentence: If they weren't at school they'd be wreaking havoc in the streets.
9. PEAK (ADJECTIVE):(अधिकतम): maximum
Synonyms: maximal, top
Antonyms: minimum
Example Sentence: The canal was restored to peak condition.
10. FLOUT (VERB): (अवज्ञा करना): defy
Synonyms: go against, scorn
Antonyms: observe
Example Sentence: The advertising code is being flouted.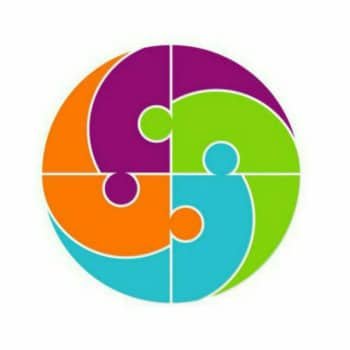 Hello Friends, I am from India. After earning my Graduate degree in Computer Application, I decided to pursue my passion for Web Designing and Content Writing. My ultimate goal is to become one of the best in my field and continue to deliver high-quality content. Further, I aim to deliver the latest information regarding recruitment to job seekers, the latest news with accuracy, which shall benefit them in every way possible.