Prime Minister Narendra Modi introduced the National Logistics Policy on September 17, 2022, with the aim of bolstering India's trading industry. Coinciding with the reintroduction of cheetahs in India, the PM drew a parallel, stating that baggage should move swiftly like a cheetah. He highlighted that logistics expenses account for 13 to 14% of India's GDP, nearly twice the percentage seen in prosperous nations. In this article, we will explore the New National Logistics Policy, its purpose, as well as its advantages and distinctive characteristics.
New National Logistics Policy Overview
| | |
| --- | --- |
| Policy Name | National Logistics Policy |
| Launch date | 21 September 2022 |
| Launch By | Prime Minister Narender Modi |
| Objectives | infrastructures to economic zones. |
| Website | Coming soon |
National Logistics Policy 2023
First, let's delve into the concept of "logistics". The term "logistics" encompasses a wide range of facilities that are crucial for commercial operations. These establishments include transportation services for the movement of goods, storage infrastructure that plays a vital role in handling perishable items like food products, fruits, and vegetables, as well as the effective functioning of government services that facilitate commercial activities, such as licensing and regulations.
The primary objective of the National Logistics Policy is to transform the Indian logistics sector into a major catalyst for economic growth. This will be achieved by fostering improved collaboration and coordination among businesses, government agencies, and society at large. According to a study, India's logistics costs account for 13% of its GDP, a challenge that is not prevalent in developed nations. These high logistics costs hinder India's competitiveness on the global stage. While Gujarat, Punjab, and Haryana ranked at the top among different states, there is still a significant need for further improvements in the sector.
Policy Objectives
The objective of the policy is to establish a technology-driven, interconnected, cost-efficient, self-sufficient, viable, and reliable logistics ecosystem in India. This holistic approach aims to facilitate rapid and inclusive growth for the country. Through the National Logistics Policy, India endeavors to align its logistics costs with global standards by 2030. Additionally, this initiative will foster the development of data-driven tools to empower individuals in making informed decisions for a more efficient logistics environment.
By enhancing the integration of the distribution network, this strategy aims to reduce logistics and inventory costs, enhance agility, increase responsiveness, and eliminate barriers. The establishment of Multi-modal Logistics Parks in 35 locations across the country will contribute to the creation of new centers of development. India aspires to be ranked among the top 25 nations in the Logistics Performance Index rating by 2030, and the successful implementation of the National Logistics Policy will play a crucial role in achieving this goal. The strategy aligns with PM Modi's Gati Shakti – National Master Plan by providing intermodal infrastructure to economic zones, further strengthening the overall transportation framework.
Logistics Services Platform Launched
As part of the National Logistics Strategy, a new online platform called Ease of Logistics Services – E-Logs has been launched. This platform enables industry organizations to directly address any challenges they face in their operations and performance with relevant government entities. Prime Minister Modi emphasized that a comprehensive framework has been implemented to ensure prompt resolution of such issues.
How the Government is Improving Logistics
Previous initiatives aimed at enhancing logistics include the implementation of FASTag for electronic toll tax collection and the introduction of faceless customs inspection. Among these efforts, Gati Shakti stands out as the most significant plan. Extensive information regarding state infrastructure investments has been gathered and compiled. The PM Gatishakti website incorporates a comprehensive database consisting of 1500 layers of national and state government data.
The government has introduced a unified platform for ministries to monitor infrastructure projects. As part of its ambitious plan, the Center aims to construct 200 airports, helipads, and water aerodromes within the next 4 to 5 years. Additionally, there are plans to approximately double the existing natural gas pipeline network, which currently spans 19,000 km.
National Logistics Policy Benefits and Features
Features and focal points of the policy are listed below:
In 5 years, the program should lower logistics costs from 15% of India's GDP to 8%. India must minimize logistics costs to promote exports and domestic product efficiency. Reduced logistics costs boost efficiency across several industries, supporting wealth creation and entrepreneurship.
The government aims to be among the top 25 countries in the Logistics Performance Index (LPI) by 2030.
The NLP will include the Unified Logistics Interface Platform. It would unite transportation-related online services into a unified platform, saving exporters time and resources.
Ease of Logistics Services will allow companies to immediately contact government agencies with questions and complaints.
Indian logistics is unstructured yet large. The policy aims to promote blockchain and AI adoption in the country and organize the mega-market.
Every Indian state needs a Logistics Coordination Committee. Each state's performance will be evaluated annually using the LEADS index. The central government will give a template for improving logistical efficiency, allowing states to build their own systems.
This sector includes 20 major and 40 subordinate government agencies. 50 IT centers, banks, insurance firms, 37 export promotion committees, 200 shipping companies, 36 logistics services, 129 inland container depots, 168 container freight terminals.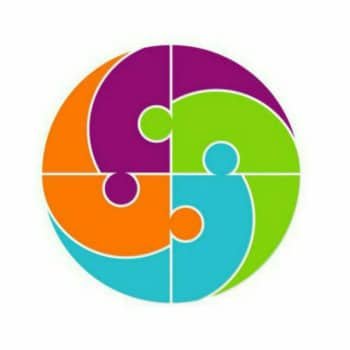 Hello Friends, I am from India. After earning my Graduate degree in Computer Application, I decided to pursue my passion for Web Designing and Content Writing. My ultimate goal is to become one of the best in my field and continue to deliver high-quality content. Further, I aim to deliver the latest information regarding recruitment to job seekers, the latest news with accuracy, which shall benefit them in every way possible.