Dear Aspirants, Daily Current Affairs Quiz About national and international news are provided here. Attempt this quiz for quick revision for those who are preparing for IBPS/SBI/Po/Clerk and other competative exams.
Daily Current Affairs For Competitive Exams (29 – December – 2019)
Welcome to the December 2019 Daily Current Affairs Quiz Question & Answers Section of PuzzlesHuB. Current Affairs Quiz will Boost Your GA Section.
Click The Start Quiz Button!
Click Above On Start Quiz Button To Attempt This Quiz And To Check Solution & Explaination
Which fighter aircraft, that was recently retired, is also known as Bahadur?
MiG 27
Tejas
Mirage 2000
Gulfstream
Explanation: The Indian Air Force recently retired the MiG 27 fleet. The fighter aircraft, developed by Soviet Union and manufactured in India by HAL, is also known as Bahadur. It is noted for its role in the 1991 Kargil War.
Which tropical storm is also known by the name of Typhoon Ursula?
Typhoon Kammuri
Typhoon Phanfone
Typhoon Nakri
Typhoon Bualoi
Explanation: The Typhoon Phanfone raging in the Philippines region is locally known as Typhoon Ursula. It is a part of the Pacific Typhoon Season. Several people were killed and thousands were evacuated in Philippines in response to the tropical storm.
The centre is consulting with the states and UTs for the 2020 Shehri Samriridhi Ursav – which is used to create awareness about which government initiative?
DAY- NULM
PMKVY
PM KISAN
National Rural Livelihood Mission
Explanation: The Shehri Samridhi Utsav is organised by the government to create awareness about the DAY- NULM (Deendayal Antyodaya Mission- National Urban Livelihood Mission). The event helps in linking target groups like Self-Help Groups with various government schemes for their development.
The government recently made Aadhaar linking for Vaya Vandana Yojana mandatory. Who are the beneficiaries under this Vaya Vandana Yojana?
Widows of the armed personnel
Senior citizens
physically challenged persons
Destitute women
Explanation: The Pradhan Mantri Vaya Vanjana Yojana is a pension scheme for senior citizens. It covers citizens of age 60 years and above. The government recently made it mandatory for beneficiaries to provide Aadhaar as identity proof under this scheme.
Who is the world's longest serving president, recently in news when IMF asked him to declare his assets before availing financial assistance?
Teodoro Mbasogo
Robert Mugabe
Hun Sen
Hassanal Bolkiah
Explanation: Teodoro Obiang Nguema Mbasogo is the longest serving president in the world. He is the president of Equatorial Guinea. He came to power in 1979. The IMF had recently asked Mbasogo to provide information about his assets to avail financial aid as the country?s economy has shrunk by almost a third.
Mauritius accused UK of committing 'Crimes against Humanity' for refusing to allow people to return to their homes. This accusation is in reference to which island?
Bougainville
Sri Lanka
Chagos
Kiribati
Explanation: The Chagos Islands are disputed between the United Kingdom and Mauritius. Despite the United Nations calling for the handing over of the islands to the natives, UK has refused to do so. In response, the Mauritian government has accused UK of committing crimes against humanity.
Japan recently announced a rare overseas mission to protect their merchant ships in which region?
Strait of Hormuz
Gulf of Oman
Pacific Ocean
South China Sea
Explanation: The Japanese government announced a rare overseas mission in the Gulf of Oman, Northern Arabian Sea and the Gulf of Aden. This investigation and research mission is to collect information about piracy in the region. The mission is to involve the Japanese Maritime Self-Defence Force.
Which state/ UT celebrated the Losar Festival recently?
Telangana
Meghalaya
Puducherry
Ladakh
Explanation: Losar is the New Year's Day celebration observed in the Himalayan states. Ladakh celebrated the Losar for the first time as a union territory. It is a 15 days long celebration based on Tibetan Buddhist traditions. It is also celebrated in Bhutan, Nepal, etc.
Shirodhara, which was recently highlighted by the health ministry, is most associated with which therapy?
Ayurveda
Rigpa
Unani
Traditional Chinese Medicine
Explanation: Shirodhara is a therapy in the Ayurvedic system of medicine. The term Shirodhara is derived from Sanskrit terms for head (shiro) and flow (dhara). The therapy involves pouring liquids like oil, coconut water, milk, water, buttermilk, etc. over the forehead.
The Bushehr Nuclear Power Plant, near which an earthquake struck recently, is in which country?
Iran
Iraq
Saudi Arabia
Kuwait
Explanation: The Bushehr Nuclear Power Plant is in Iran near its coastline. An earthquake of magnitude 5 recently struck close to it. The plant was inaugurated in August of 2010 and is the first civilian reactor in the Middle East region.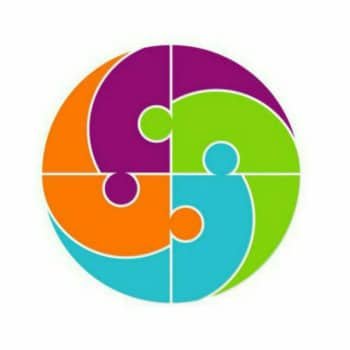 Hello Friends, I am from Haryana. After earning my Graduate degree in Computer Application, I decided to pursue my passion for Web Designing and Content Writing. My ultimate goal is to become one of the best in my field and continue to deliver high-quality content. Further, I aim to deliver the latest information regarding recruitment to job seekers with accuracy, which shall benefit them in every way possible.