Welcome to the June 2020 Daily Current Affairs MCQ One Liner Section of PuzzlesHuB. Current Affairs Quiz will Boost Your GA Section. Daily One Liner Current Affairs About national and international news are provided here. Read these one-liners for quick revision for those who are preparing for IBPS/SBI/Po/Clerk and other competitive exams.
Daily CA One Liners, 19 June 2020 :
India to construct Rs 2.33 cr sanitation facility at Nepal's iconic Pashupatinath Temple
Ministry of sports to establish and upgrade state facilities into Khelo India State Centres of Excellence
India is 9th largest recipient of FDI in 2019 with $51 billion; the US topped: UN-World Investment Report 2020
India Stands at 43rd Position in 32nd edition of IMD's Competitive Ranking 2020, Singapore Tops
Serum Institute of India to supply pneumonia vaccine under a supply agreement with UNICEF
India Joined GPAI, 1st of its kind AI initiative as a founding member
Around 45 Million People Fall into Acute Food Insecurity Since February 2020 due to COVID-19: FAO Report
Asian Infrastructure Investment Bank Approves 2nd Loan of USD 750 Million under COVID-19 CRF to India
HDFC Ergo & Tech firm Tropogo Jointly Launches India's 1st 'pay as you fly' Insurance For Drones
SEBI panel headed by Anil Dave suggested measures to strengthen enforcement of SEBI
Infosys Signs Climate Pledge with Amazon and Global Optimism to Become Net-Zero Carbon
Indian Startups Stellapps and ZestMoney are a Part of the World Economic Forum's List of Technology Pioneers of 2020
DK Jain, BCCI's 1st Ever Ombudsman Gets a 1-year Extension as Ethics Officer and Ombudsman
Indian Railways installs Automated Ticket Checking and Managing Access Machine, 1st of its Kind at Nagpur station
4th Asian Youth Para Games to be held in Bahrain in December 2021
Maha Vir Chakra awardee & 1971 war hero Lt Gen Raj Mohan Vohra passed away at 88 due to COVID-19
Former Goa, Daman & Diu Minister Achyut Kashinath Sinai Usgaonkar passed away at 92
Nobel Laureate Kazuo Ishiguro's New Novel 'Klara and the Sun' to be released in March 2021
World Day to Combat Desertification and Drought 2020 – June 17
AP, 1st Indian State presented its Budget amid COVID-19: Rs 2.24 lakh cr Budget publicized by Buggana Rajendranath for FY21
• उत्तर प्रदेश सरकार ने सेना और अर्धसैनिक बलों के शहीद की पत्नी एवं आश्रितों को दी जा रही 25 लाख रुपये की अनुग्रह राशि को बढ़ाकर जितने लाख रुपये किये जाने का निर्णय लिया है-50 लाख रुपये
• वार्षिक विश्व प्रतिस्पर्धात्मकता सूचकांक (डब्ल्यूसीआई) रैंकिंग में जिस देश को शीर्ष स्थान प्राप्त हुआ है- सिंगापुर
• भारत ने नेपाल से जारी तनाव के बावजूद यहां जिस मंदिर परिसर में 2.33 करोड़ रुपये की लागत से स्वच्छता केंद्र के निर्माण की प्रतिबद्धता जताई है- पशुपतिनाथ मंदिर
• विश्व परिवार प्रेषण दिवस (International Day of Family Remittances) जिस दिन मनाया जाता है-16 जून
• मानव संसाधन विकास मंत्रालय (एमएचआरडी) और खेल मंत्रालय ने भारत में जितने स्वदेशी खेलों को बढ़ावा देने वाली विशेष फिल्मों की एक श्रृंखला बनाने हेतु हाथ मिलाया है-10
• वार्षिक विश्व प्रतिस्पर्धात्मकता सूचकांक (डब्ल्यूसीआई) रैंकिंग में भारत को जो स्थान प्राप्त हुआ है-43
• संयुक्त राष्ट्र व्यापार और विकास सम्मेलन (यूएनसीटीएडी) की वर्ल्ड इन्वेस्टमेंट रिपोर्ट 2020 के मुताबिक वर्ष 2019 में FDI को लुभाने के मामले में भारत जिस स्थान पर रहा- नौवें
• विश्व मरुस्थलीकरण और सूखा रोकथाम दिवस जिस दिन मनाया जाता है-17 जून
• फीफा के द्वारा जून के लिए जारी फुटबॉल वर्ल्ड रैंकिंग में जिस फुटबॉल टीम को प्रथम स्थान प्राप्त हुआ है- बेल्जियम
• हाल ही में जिसने वेस्ट प्वाइंट की प्रतिष्ठित अमेरिकी सैन्य अकादमी से स्नातक की उपाधि पाने वाली पहली सिख महिला बनकर इतिहास रच दिया है- अनमोल नारंग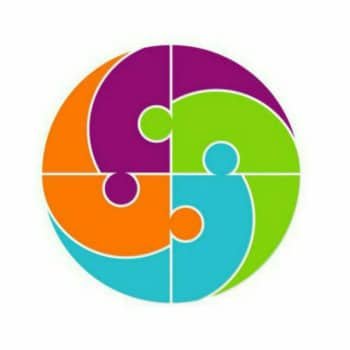 Hello Friends, I am from India. After earning my Graduate degree in Computer Application, I decided to pursue my passion for Web Designing and Content Writing. My ultimate goal is to become one of the best in my field and continue to deliver high-quality content. Further, I aim to deliver the latest information regarding recruitment to job seekers, the latest news with accuracy, which shall benefit them in every way possible.