Welcome to the July 2020 Daily Current Affairs MCQ One Liner Section of PuzzlesHuB. Current Affairs Quiz will Boost Your GA Section. Daily One Liner Current Affairs About national and international news are provided here. Read these one-liners for quick revision for those who are preparing for IBPS/SBI/Po/Clerk and other competitive exams.
Daily CA One Liners, 09 July 2020 :
Indian Coast Guard & Indonesia Coast Guard sign MoU to boost maritime relations
New Building of IARI, Jharkhand named after Dr.Shyama Prasad Mukherjee
MoU Signed between National Medicinal Plants Board and ICAR-National Bureau of Plant Genetic Resources
Assam Government to Upgrade Dehing Patkai Wildlife Sanctuary to National Park amid Coal Mining Row
Central Govt approved funds for Implementation of Jal Jeevan Mission (JJM) in Himachal Pradesh & Goa
India rises one place to 34th in JLL's 11th edition of the Global Real Estate Transparency Index 2020; UK tops
New School Infrastructure worth Rs 1.94 cr Funded by India inaugurated in Nepal via Video Conferencing
Fino Payments Bank launches 'Bhavishya' Savings Account for Minors Aged between 10-18 years
Karur Vysya Bank Ties- up with Star Health Insurance For Bancassurance
Deutsche Bank and Google Cloud to Enter into a Multi-Year, Strategic Partnership
Liberty General Insurance launches 'Liberty Assure', an industry 1st service
Ola Enters into a Strategic Partnership with PhonePe to Enhance its Digital Payments Experience for its Customers
Sijo Kuruvilla George Appointed to Centre's Committee on Science and Tech Policy
Govt Appoints Injeti Srinivas as the 1st Chairman IFSC Authority
MCA extends tenure of Justice(Retd.) Bansi Lal Bhat as acting chairperson of NCLAT by three months
Jayant Krishna is Appointed as the First India Based CEO of UKIBC
ICMR-NIV in Collaboration with Bharat Biotech Develops India's First COVID-19 Vaccine – COVAXIN
Indian boxer Amit Panghal secures top spot in AIBA World Men's Ranking 2020 in 52kg category; Manju world's second-best boxer in Women's ranking
Indian Olympic Association Adopts New Visual Identity to Celebrate 100 Years of Participation in the Olympic Games
Two Times Oscar Winner, Ennio Morricone, Italian Composer Passed Away at 91
Karnataka Chief Minister B. S. Yediyurappa Launched a Scheme "Weavers Samman Yojana"
Haryana passed "Haryana State Employment of Local Candidates Ordinance, 2020" to reserve 75% private-sector jobs for locals
Maharashtra CM Launches 'Maha Jobs portal', an online platform to Provide Employment Opportunities
UP CM Yogi Adityanath inaugurates "Mission Vriksharopan-2020" to plant 25 crore saplings across UP
West Bengal CM launches "SelfScan" document scanning app
Madhya Pradesh: "Intzaar Aap Ka" Social Media Campaign to Attract Tourists
Himachal Pradesh becomes the first state with 100% LPG Connections
• भारत और अफगानिस्तान के बीच हाल ही में शैक्षिक अवसंरचना के विकास के लिए जितने समझौतों पर हस्ताक्षर किये गये-5
• हाल ही में जिस राज्य सरकार ने भूमिहीन किसानों को फसल ऋण देने हेतु 'बलराम योजना' शुरू की है- ओडिशा
• प्रधानमंत्री नरेंद्र मोदी 10 जुलाई 2020 को जिस राज्य के रीवा जिले में एशिया के सबसे बड़े सौर ऊर्जा संयंत्र का उद्घाटन करेंगे- मध्य प्रदेश
• सभी घरों को गैस कनेक्शन देने वाला देश का पहला राज्य जो बना- हिमाचल प्रदेश
• भारतीय भाषाओं को प्रोत्साहन देने के उद्देश्य से All India Radio ने हाल ही में जिस भाषा में पहले समाचार कार्यक्रम का प्रसारण किया- संस्कृत
• आयकर विभाग ने कोविड-19 के कारण आधार कार्ड और पैन कार्ड को लिंक कराने की अवधि जब तक के लिए बढ़ा दी है-31 मार्च 2021
• हरियाणा मंत्रिमंडल ने निजी क्षेत्र की नौकरियों में राज्य के युवकों को जितने प्रतिशत आरक्षण दिये जाने संबंधी अध्यादेश लाने के प्रस्ताव को मंजूरी दे दी-75 प्रतिशत
• हाल ही में जिस भारतीय लेखक को ग्रेट इमिग्रेंट्स 2020 का अवार्ड प्रदान किया गया है- सिद्धार्थ मुखर्जी
• झारखण्ड सरकार ने कोरोना के कारण प्रतिवर्ष आयोजित होने वाले जिस मेले के आयोजन पर रोक लगा दी है- श्रावणी मेला
• मध्यप्रदेश विधानसभा के प्रोटेम स्पीकर के रूप में जिसे नियुक्त किया गया है- रामेश्वर शर्मा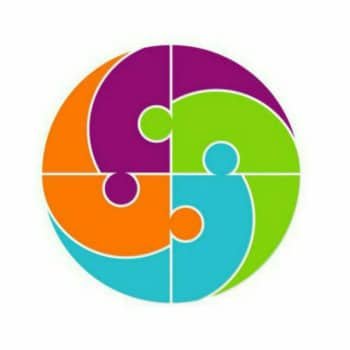 Hello Friends, I am from India. After earning my Graduate degree in Computer Application, I decided to pursue my passion for Web Designing and Content Writing. My ultimate goal is to become one of the best in my field and continue to deliver high-quality content. Further, I aim to deliver the latest information regarding recruitment to job seekers, the latest news with accuracy, which shall benefit them in every way possible.