Welcome to the July 2020 Daily Current Affairs MCQ One Liner Section of PuzzlesHuB. Current Affairs Quiz will Boost Your GA Section. Daily One Liner Current Affairs About national and international news are provided here. Read these one-liners for quick revision for those who are preparing for IBPS/SBI/Po/Clerk and other competitive exams.
Daily CA One Liners, 04 July 2020 :
Baisali Mohanty Appointed United Nations Policy Officer
Kritika Pandey Wins 2020 Commonwealth Short Story Prize
M K Aggarwal Takes Charge As New Chennai Police Commissioner
VS Rao Takes Charge As VC Of SRM University Andhra Pradesh
India Becomes 4th Country To Cross 600,000 COVID-19 Cases
Delhi Govt To Launch Massive Plantation Drive From July 10
India's 1st Plasma Bank To Be Set Up In New Delhi
G4Virus Pandemic Potential Virus Candidate Detected In China
India Is Planning To Acquire The More Lethal Version of Spice-2000
MSME Ministry Launched " Udyam " Portal For MSME Registration
India In Race With 4 Countries To Host 2027 Asian Cup
India To Host Virtual Global FinTech Festival On 22-23 July 2020
Jordan Bans Smoking & Vaping In Indoor Public Spaces
Jakarta ( Indonesia ) Bans Single-Use Plastic Bags
EU Bans Pakistan Airline From Flying To Europe For 6 Months
World Bank Approves $500 Million For STARS Program
STARS : Strengthening Teaching-Learning And Results For States Program
Apple Tops BCG Ranking Of 50 Most Innovative Companies In 2020
" Dream Kerala Project " Announced For Rehabilitation Of Keralites Returning From Abroad
IIT Madras Launches World's 1st Online BSc Degree In Programming & Data Science
Ravinder Bhakar Appointed CEO Of Central Board Of Films Certification
India's AI-Enabled MyGov Corona Helpdesk Bags 2 Awards At CogX 2020
2020 Global Education Monitoring Report Released By UNESCO
45.8 Million Women Missing In India Over The Past 50 Years : UNFPA Report
Ministry Of Housing & Urban Affairs Launches Web portal " PMSVANidhi "
UN Raises $7.7 Billion In Humanitarian Aid For Syria
National Anti-Doping Agency Launched " NADA INDIA " App
Nagaland Declared As Disturbed Area Till December 2020
Harsimrat Kaur Badal Virtually Launched 10,000 Cr PM-FME Scheme
Asia's 1st Continuous Galvanized Rebar Production Facility In Punjab
Legendary Comedian Carl Reiner Passes Away Recently
AIIMS Partners IIT-Delhi To Launch App " COPAL-19 "
World Bank Approves $750 Million For MSMEs In India.
• हाल ही में जिस संस्था ने भारत के छह राज्यों में शिक्षा में सुधार हेतु लगभग 3700 करोड़ रूपए के ऋण की मंजूरी प्रदान की है- विश्व बैंक
• राष्ट्रीय डाक कर्मचारी दिवस जिस दिन मनाया जाता है-1 जुलाई
• जिस राज्य सरकार ने हाल ही में "कौशल कनेक्ट फोरम" नामक एक नया पोर्टल लॉन्च किया है- कर्नाटक
• हाल ही में जिस मंत्रालय ने पतंजलि की कोरोनिल दवा की बिक्री पर लगे प्रतिबन्ध को हटा लिया है- आयुष मंत्रालय
• इंडियन ऑयल कॉर्पोरेशन लिमिटेड के अध्यक्ष का पदभार हाल ही में जिसने संभाल लिया है- श्रीकांत माधव वैद्य
• विश्वबैंक ने हाल ही में गंगा पुनरोद्धार कार्यक्रम के लिए जितने करोड़ डॉलर की सहायता राशि मंजूर की है-40 करोड़ डॉलर
• जिस वरिष्ठ राजनयिक को जेनेवा में संयुक्त राष्ट्र और अन्य अंतरराष्ट्रीय संगठनों के लिए भारत के अगले स्थायी प्रतिनिधि के रूप में नियुक्त किया गया है- इंद्रमणि पांडेय
• केंद्र सरकार ने हाल ही में जितने महीने के लिए पूरे नगालैंड को 'अशांत क्षेत्र' घोषित किया है- छह महीना
• अर्जेंटीना के जिस फुटबॉलर ने हाल ही में एटलेटिको मैड्रिड के खिलाफ अपने करियर का 700वां गोल पूरा किया- लियोनल मेसी
• ICC के अध्यक्ष शशांक मनोहर के पद छोड़ने के बाद जिसे चुनाव होने तक अंतरिम अध्यक्ष नियुक्त किया गया है- इमरान ख्वाजा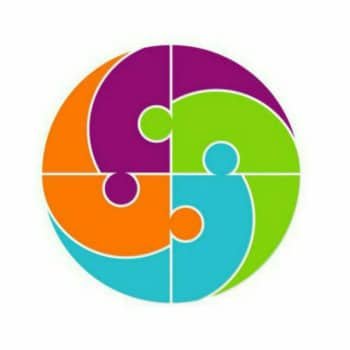 Hello Friends, I am from India. After earning my Graduate degree in Computer Application, I decided to pursue my passion for Web Designing and Content Writing. My ultimate goal is to become one of the best in my field and continue to deliver high-quality content. Further, I aim to deliver the latest information regarding recruitment to job seekers, the latest news with accuracy, which shall benefit them in every way possible.