AP women safety reporting portal apply at 4s4u.appolice.gov.in latest news. As you know that in India, on one side people worship goddesses, and on the other hand, how many persecutions are done on women. Day by day, the amount of violence is increasing in every field. Viewing this, the AP state government come up with AP Women Safety Reporting Portal. To some extent, the mindset of people has been changed but there a lot of people who still don't support women.
Overview of AP Women Safety Portal
Name of the Portal
AP Women Safety Reporting Portal
(4S – Stay Safe Stay Smart)
Launched By
Chief Minister YS Jagan Mohan Reddy
Portal Started on
3rd of July 2020
Aim of Portal
To provide security to women and children of AP
State
Andhra Pradesh
Official Portal
4s4u.appolice.gov.in
Through the AP Women Safety cybercrime portal, women can fill cases easily. Earlier, there was a limitation on women going out, after globalization women were given many opportunities in all areas similar to men. But still, crimes against women are not decreased. Let's get into AP Women Safety Reporting Portal details.
For the safety of women and children, the government of Andhra Pradesh has initiated a major step. CM introduced a portal for females living in the state. To know about the AP women's safety reporting portal continue reading the entire article and gather more information. If any aspirant has queries related to the portal, then they may write in the comment area at the end of the article.
AP Women Safety Reporting Portal
Concentrating on the crimes against females in Andhra Pradesh, CM YS Jaganmohan Reddy has been launched a portal named 4S – Stay Safe Stay Smart on the 3rd of July 2020. This website is started for the protection of women of Andhra Pradesh. By using this portal, women can file a complaint against violence and any other crime.
Along with it Chief Minister of AP also begun a campaign e-Raksha Bandhan to secure women and children from cybercrimes. Crime Investigation Department & Andhra Pradesh Police both developed cybercrime programs for the welfare of females.
Objective of AP 4S – Stay Safe Stay Smart Portal
The main aim of this scheme is to provide safety to females and children from any type of crime. Through this website, citizens can efficiently file a complaint against any crime.
AP E-Raksha Bandhan Campaign
CM of Andhra Pradesh began the e-Raksha Bandhan campaign for the well-being of all children and women of the state. If a person commits cybercrime against any woman or child, then they can register a complaint through this portal. Due to this campaign, the government wants to spread awareness among people against cybercrime.
Under this campaign, several webinars, workshops, etc will be organized by the government of AP. A number of experts will be invited who will guide both children and women regarding prevention techniques from such types of crime.
Complaints Under 4s4u.appolice.gov.in
Online Cyber Trafficking
Child Sexual Exploitation Report
Online Financial or Wealth Scam
Crimes like shameful remarks on the photograph/ video posted online
through social media
Explicit content related to sexual malfeasance such as rape
Online Child Pornography
Abusive conduct with a partner through a smartphone
Offences like Christo Currency
Cyber Smuggling
Ransomware & Hacking
Key Features of Andhra Pradesh Women Safety Portal
Rape Victim Support – Rape is one of the severest violations of humanity.
Child Victim Support – To defend children against crimes like pornography, sexual harassment & sexual exploitation the Protection of Children from Sexual Offences Act, 2012 was passed.
Child Sexual Abuse Prevention – Physical or mental violation of a child is called child sexual abuse (CSA).
Street Harassment – Unwanted honking, comments, gestures, etc in public fall under the category of street harassment.
Work Place Prevention Sexual Harassment  – Unwelcomed touching, comments, offensive language using, etc come under workplace prevention sexual persecution.
Prevention of Domestic Violence – Using abusive language, violent behavior at home against children or women who come under domestic violence.
Procedure to File a Complaint in AP Women Safety Reporting Portal
All those people who want to know about the process of filing a complaint against any crime can check the details method given below. By implementing these points, candidates can easily report a complaint.
Step 1st- Candidates have to visit the AP Women Safety Reporting portal at 4s4u.appolice.gov.in or check the quick link given at the end of this article.
Step 2nd- Homepage of the portal will appear on your screen, scroll down the homepage and click on the "File Complaint" option.
Step 3rd- On the next page, aspirants have to select the "File complaint" button to proceed. 
Step 4th- Read the terms written on the new page and hit the "I Accept" tab.
Step 5th- Complaint will appear on the next page, insert the information like incident district, police station name, complaint category, evidence, etc on the form.
Step 8th- Click the "Submit" button and send your complaint.
How to Track AP Women Safety Complaint Report?
After submitting the application form, candidates want to track their report. To do so, aspirants require a procedure by which they can easily track their complaint report. Check some manageable steps we have given below.
Open any web browser and search the link of the official portal on it.
Then, applicants need to click on the "Track Your Report" link given under the "Report" option on the menubar at the homepage.
 On the next page, candidates have to enter their "Report ID".
Wait for a few seconds, and the status of the report will be displayed on your screen.
AP Women Safety Reporting: Cyber Awareness
Financial Fraud- Applicants are advised that not to reveal the password, OTP, and other info of net banking in front of anyone. Employees of banks never call messages or email to clients and ask for their passwords or any details.
Job Fraud- In this era, people search for online jobs which invite cybercrimes to trick people into fraud. The solution of this is to search for jobs from an authorized portal or page and do not seek jobs through advertisements.
Matrimonial fraud– In today's world, matrimonial sites are also a platform for the implementation of fraud. Aspirants are advised that check the reviews & authenticity of the site before using it.
Use of Social Media- As you know that everyone is using phones and the internet on it, social media has also become a major fraud platform to take place. To avoid scams, one can keep their info secure from others. Don't trust other people so easily on social media. Don't share your personal photos, videos, or anything on the internet.
Read more about Cyber Awareness >> Click Here
Some Security Advice's for Women & Children
We advised everyone to use a safe and secure social website and platforms.
Don't share your password with anyone in any condition.
Never get ready to meet anyone you met on the internet.
Do not share your personal information and banking while buying things online.
Aspirants are advised that don't install unknown software and application.
For searching, applicants must use the "Safest Search Engine".
Do not reply to any spam emails or messages.
Official Link >> AP Women Safety Reporting Portal
Link To Report Complaint >> File A Report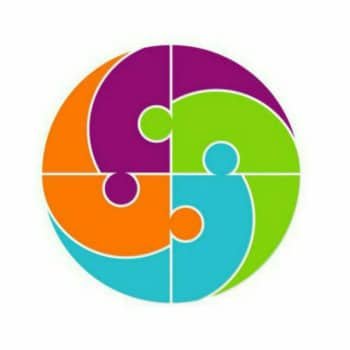 Hello Friends, I am from India. After earning my Graduate degree in Computer Application, I decided to pursue my passion for Web Designing and Content Writing. My ultimate goal is to become one of the best in my field and continue to deliver high-quality content. Further, I aim to deliver the latest information regarding recruitment to job seekers, the latest news with accuracy, which shall benefit them in every way possible.