Today Ministry of Home Affairs has issued new guidelines for Unlock 2.0 that will come into effect from 1st July 2020 till 31st July 2020.  The government has consulted with states and union territories and based on the feedback received from states and union territories have issued the guidelines for Unlock 2.0. However, it should be noted that there will be no relaxation in the containment zones. All the containment areas will have to follow strict lockdown. So through this article, we are going to give you all the important information regarding Unlock 2.0.
Unlock 2.0 Guidelines
What is closed under unlock 2.0
Theatres, bars, auditoriums, assembly halls, entertainment park, swimming pool, gyms, cinema halls, and similar places will remain closed under unlock 2.0
School, colleges, coaching institutions will be closed under unlock 2.0
Metro rail service will also be closed unlock 2.0
Religious, cultural, academic, political, social functions or any other function of the large congregation will not be allowed under unlock 2.0
Night curfew
In unlocking 1.0 the night curfew was from 9 p.m. to 5 a.m. This time under unlock 2.0 relaxation has been given by the government. Now the night curfew will be from 10 p.m. to 5 a.m.
Prime Minister addresses nation
Today on 30th June 2020 the honorable Prime Minister Narendra Modi is going to address the nation at 4:00 p.m. This will be his 6th address to the nation since the outbreak of coronavirus.
Restrictions by State
The government has allowed States to put more restrictions outside containment zones under unlock 2.0 according to the need for the situation but no state is allowed to seal their borders. The movement of people and goods is allowed be it interstate or intrastate.
Flights and trains
The movement of passengers in domestic flights and trains has been allowed previously but as far as international flights are concerned only the flights of Vande Bharat's mission will be allowed for the movement of passengers under unlock 2.0.
Training institutes
All the training institutes of Central and state government are allowed to operate under unlock 2.0 from 15 July 2020 by following all the safety guidelines issued by Ministry of Home affairs
Shops
Under unlock 1.0 the government had allowed only 5 customers at a time in a shop. Under unlock 2.0 the government has allowed more than 5 customers in a shop depending upon space availability. All the customers are required to follow the social distancing norms.
Some important directives
Every person is required to follow the social distancing norms and exercise face-covering in public places. People are motivated to install the Aarogya Setu app on their mobile phones in order to contain coronavirus.
UnLock 1.0 Guidelines
Opening of areas outside the containment zone
Almost all the activities in the containment zone will be opened in phases   as decided by the Ministry of Health and Family Welfare:
Phase 1: From 8 June
From 8th June religious places/places of worship will be open for public
Hotels, restaurants, and other hospitality Services will be opened
Shopping malls will be opened
Phase 2: From July
In the month of July 2020 after consultation with parents and stakeholders school, colleges, educational / training/coaching institutions will be opened
Phase 3: Will be decided after accessing the situation
International air travel of passengers, metro train, cinema halls, gymnasium, entertainment pass, theatres and auditoriums, assembly halls and similar places will be open
Social / political / sports / entertainment / academic / cultural / religious function and other congregations will be opened
Night Curfew
Night curfew will continue to be followed from 9 p.m. to 5:00 a.m. throughout the country except for essential activities
Lockdown 5.0 in containment zones
In containment zones, there will be no relaxation and the lockdown will continue till 30th June 2020
Only the essential activities will be allowed in the containment zones like medical emergencies maintaining a supply of essential goods and services etc
States and union territories will recognize buffer zones that are outside the containment zone. Buffer zones are those zones where cases are likely to occur. In buffer zones also there will be restrictions.
Unrestricted movement of persons and goods In Lockdown 5.0
The interstate and intrastate movement of persons and goods will not be restricted
There will be no requirement of separate permission or any kind of permits for movement
There will be no restriction on the movement of any kind of goods to other countries
Protection of Vulnerable persons
Persons whose age is above 65 years, children below 10 years and pregnant women are advised to stay at home except for some essential or health emergency
Use Arogya Setu app
The employers are advised to use their best efforts to ensure that the Arogya Setu app is installed by all employees having compatible mobile phones
Directive for COVID-19 management
Every citizen of the country should exercise face-covering in public places
Every citizen of the country is advised to maintain a minimum distance of 6 feet
The public gatherings are limited to 50 guests in case of marriages and 20 in case of funeral
Spitting in public places will be punishable offense with the fine
Consumption of liquor, gutka, tobacco, etc in public places is prohibited
Work from home should be practiced as far as possible
Every employee should be screened on a daily basis
Hand washing hand sanitizers will be made at all entry and exit point and common areas
Staggering of work hours will be followed in offices, workplaces, shops, markets, and industrial and commercial establishment
The entire workplace should be sanitized frequently especially all those points which come into human contact frequently like door handles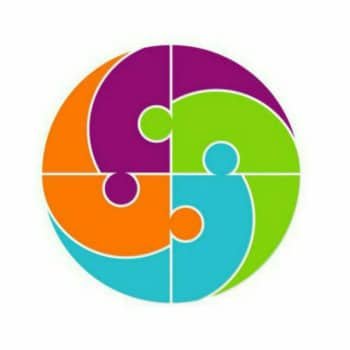 Hello Friends, I am from India. After earning my Graduate degree in Computer Application, I decided to pursue my passion for Web Designing and Content Writing. My ultimate goal is to become one of the best in my field and continue to deliver high-quality content. Further, I aim to deliver the latest information regarding recruitment to job seekers, the latest news with accuracy, which shall benefit them in every way possible.