Here You Will Get Important The Hindu Vocab Lists For Exams Like IBPS PO, Clerk, IBPS RRB, CGL, CHSL, State Level tests, Other Exams, and so forth. PuzzlesHuB gives you 10 new vocab words daily From The Hindu Editorial on the daily regular schedule which will profit you in the upcoming assessments. The Hindu Editorial vocab list is a booster and an important part of learning and understanding the English language. It will surely improve your reading skills and marks in exams like SSC / Bank Po / Bank Clerk / SBI JA / SBI PO other Competitive Exams. We collect daily top 10 vocabulary words used regularly from the Hindu newspaper.
? The Hindu Editorial Vocabulary 12 April 2021 ?
UNDERSCORE (VERB): (जोर देना): underline
Synonyms: emphasize, stress
Antonyms: understate
Example Sentence:The company underscored the progress made with fuel cells.
CONCLUSIVE (ADJECTIVE): (निर्णायक): incontrovertible
Synonyms: incontestable, irrefutable
Antonyms: inconclusive
Example Sentence:They produced some fairly conclusive evidence.
CONVENE (VERB): (बुलवाना): summon
Synonyms: call, order
Antonyms: disperse
Example Sentence:He had convened a secret meeting of military personnel.
EXEMPLARY (ADJECTIVE): (उदाहरणात्मक): perfect
Synonyms: ideal, model
Antonyms: deplorable
Example Sentence:His behavior has always been exemplary.
UNDERPIN (VERB): (बढ़ावा देना): promote
Synonyms: nurture, encourage
Antonyms: hinder
Example Sentence:The two books underpinned the theme of honour.


STIFLE (VERB): (बाधा डालना): hinder
Synonyms: hamper, constrain
Antonyms: encourage
Example Sentence:High taxes stifled private enterprises.
PERFUNCTORY (ADJECTIVE): (सरसरी): cursory
Synonyms: desultory, quick
Antonyms: careful
Example Sentence:He gave a perfunctory nod.
IRONIC (ADJECTIVE): (व्यंग्यपूर्ण): sarcastic
Synonyms: sardonic, dry
Antonyms: sincere
Example Sentence:His mouth curved into an ironic smile.
RAGING (ADJECTIVE): (तूफ़ानी): stormy
Synonyms: violent, strong
Antonyms: calm
Example Sentence:The stream could become a raging torrent in wet weather.
VINDICATE (VERB): (साबित करना): justify
Synonyms: warrant, substantiate
Antonyms: attack
Example Sentence:More sober views were vindicated by events.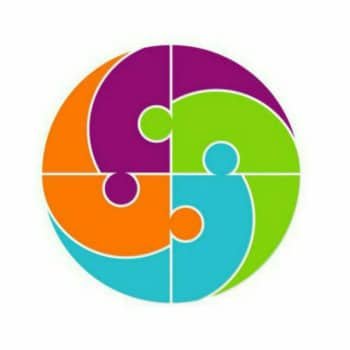 Hello Friends, I am from Haryana. After earning my Graduate degree in Computer Application, I decided to pursue my passion for Web Designing and Content Writing. My ultimate goal is to become one of the best in my field and continue to deliver high-quality content. Further, I aim to deliver the latest information regarding recruitment to job seekers with accuracy, which shall benefit them in every way possible.