Goa Gramin Mitra Scheme:- The Goa State Government is committed to implementing various initiatives that aim to enhance services for the residents of Goa. Recently, on the occasion of India's 77th Independence Day anniversary, the state government launched its flagship program called the Gramin Mitra Yojana. This program is designed to ensure that every resident can access government services conveniently at their doorstep. To learn more about the Goa Gramin Mitra Scheme, including its highlights, objectives, implementation benefits, features, eligibility criteria, required documents, and steps to apply, please read the detailed information below.
Goa Gramin Mitra Scheme Details in Highlights
| | |
| --- | --- |
| Scheme Name | Goa Gramin Mitra Scheme |
| Initiated by | Government of Goa |
| Introduced by | CM Dr. Pramod Sawant |
| Introduced On | 14th August, 2023 |
| State | Goa |
| Beneficiary | Citizens of the Goa state |
| Objective | To Provide Government services at people's doorstep |
| Application Process | Offline |
Goa Gramin Mitra Scheme 2023
On August 14, Chief Minister Dr. Pramod Sawant launched a flagship program known as the Gramin Mitra Yojana. This program is aimed at promoting digital empowerment in rural communities in Goa. It plays a crucial role in bridging the digital divide that exists between rural and urban areas. The Gramin Mitra Initiative ensures that every government service is easily accessible to rural residents at their doorsteps. The Minister of IT, Electronics, and Communication envisions the state becoming a Digital First State as a result of this initiative.
Goa Gramin Mitra Scheme Objective
To enhance the living standards of rural residents, the government is committed to providing doorstep access to government services. This initiative aims to ensure that rural communities can take advantage of innovation and technology for an improved quality of life.
Goa Gramin Mitra Scheme Implenentation
The implementation of the scheme showcases the state's commitment to improving accessibility and convenience for its residents.
Benefits of Goa Gramin Mitra Scheme
Some of the key benefits of the scheme are as follows:
Goa's rural areas will have more digital connectivity thanks to the Gramin Mitra Initiative.
Every qualified rural individual can now receive government services at their door thanks to this program.
The Goa government offers the program's beneficiaries service seven days a week.
Call the call center between the hours of 8 a.m. and 8 p.m. if you're interested in receiving the advantages.
This Gramin Mitra Yojana encourages e-governance in the state's rural areas.
Features of Goa Gramin Mitra Scheme
Some of the key features of the scheme are as follows:
The yojana would assist make Goa the first state in the digital services sector, according to one of the state government's ministers.
This programme includes elements that, in terms of technology and innovation, will close the digital divide between rural and urban areas.
As a result of this initiative's facilitation of door-to-door delivery, rural residents will be able to save time and money.
Time and money will be saved for the citizens.
The qualifying beneficiaries of this programme will become independent and powerful.
Eligibility Criteria for Goa Gramin Mitra Scheme
The applicants applying for the scheme must fulfill the following eligibility criteria:
The applicant must reside in the Goa state.
Only residents of rural areas will be able to benefit from the program.
Required Documents to Apply
Some of the important documents required for the scheme are as follows:
Passport size Photo
Aadhaar Card
Mobile Number
Permanent Certificate
Steps to Apply for the Goa Gramin Mitra Scheme
To apply for the scheme, the user needs to follow the below-given steps:
You need to first call the call center number.
You must now give details on what government services you will require, such as any certificates or government programs you wish to utilize.
They will then give you details regarding your inquiry after that.
The next step is to have all of the documentation ready so you can get the rewards.
Your documentation for the concerned department must now be deposited.
You merely need to wait for Gramin Mitra to deliver your order to your door.
Contact Details
For further details or in case of any query or complaint related to the scheme, feel free to contact on the below-given number from 8 a.m. to 8 p.m.
Helpline Number: 14471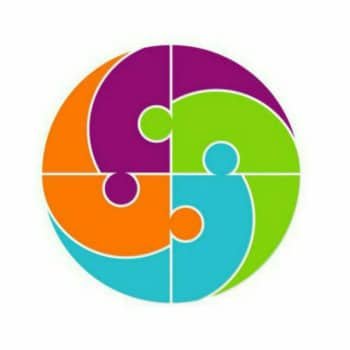 Hello Friends, I am from India. After earning my Graduate degree in Computer Application, I decided to pursue my passion for Web Designing and Content Writing. My ultimate goal is to become one of the best in my field and continue to deliver high-quality content. Further, I aim to deliver the latest information regarding recruitment to job seekers, the latest news with accuracy, which shall benefit them in every way possible.