Daily Current Affairs (07 – June – 2020)
Welcome to the June 2020 Daily Current Affairs MCQ One Liner Section of PuzzlesHuB. Current Affairs Quiz will Boost Your GA Section. Daily One Liner Current Affairs About national and international news are provided here. Read these one-liners for quick revision for those who are preparing for IBPS/SBI/Po/Clerk and other competitive exams.
Daily CA One Liners, 07 June 2020 :
200 "Urban forests" in 5 years: Central Govt.
NSO released Annual Report of Periodic Labour Force Survey (PLFS), 2018 – 2019
India, Australia bilateral virtual summit held; 7 agreements inked along with the announcement of CSP
Virtual Global Vaccine Summit addressed by the Prime Minister Modi
IISC Bangalore ranked 36, 8 Indian Institutes entered top 100 in THE Asia University Ranking
'The Great Reset' 2021: WEF Davos summit
RBI creates Payments Infrastructure Development Fund with an initial corpus of Rs 250 cr to boost digitization
Indian economy likely to contract by 1.5% in FY21: RBI sponsored SPF survey
Kiran Mazumdar-Shaw, Executive Chairperson of Biocon named EY World Entrepreneur 2020 in a virtual ceremony
Akshay Kumar ranked 52nd, the only Indian on the list, Kylie Jenner tops: Forbes 100 world's highest-paid celebrities 2020
PMO officers Rajeev Topno to be a senior advisor at World Bank, Brajendra Navnit India's permanent representative to WTO
SEBI rearranges its Commodity derivatives advisory committee
Mubadala to buy 1.85% stake in Jio Platforms for Rs 9,093.6 crore
CCI gives nod to Peugeot and Fiat Chrysler Automobiles merger
India to host AFC Women's Asian Cup 2022
World Environment Day 2020 – June 5
UP introduces MoU Monitoring Mechanism for implementation of investment proposals and tracking of MoU
Tamil Nadu Chief Secretary K. Shanmugam gets 3-month extension
HDFC Bank launches a campaign "summer treats"
Severe cyclonic storm "Nisarga": India's west coast
• हाल ही में भारत के प्रधानमंत्री नरेंद्र मोदी और ऑस्ट्रेलियाई प्रधानमंत्री स्कॉर्ट मॉरिसन के बीच बातचीत के बाद जितने समझौतों पर हस्ताक्षर हुए- सात
• ट्विटर ने गूगल के जिस पूर्व मुख्य वित्तीय अधिकारी (CFO) को अपने बोर्ड का नया अध्यक्ष नियुक्त किया है- पैट्रिक पिचेट
• केंद्रीय मंत्रिमंडल ने पर्यावरण के क्षेत्र में सहयोग पर भारत और जिस देश के बीच समझौता ज्ञापन को हाल ही में मंजूरी दे दी- भूटान
• विश्व पर्यावरण दिवस 2020 की थीम यह है- जैव-विविधता
• सरकारी उर्वरक कंपनी नेशनल फर्टिलाइजर्स लिमिटेड (एनएफएल) ने हाल ही में जिसे कंपनी के अध्यक्ष और प्रबंध निदेशक पद का अतिरिक्त प्रभार दिया है- वीरेंद्र नाथ दत्त
• विश्व पर्यावरण दिवस जिस दिन मनाया जाता है-5 जून
• भारत ने अंतरराष्ट्रीय वैक्सीन गठबंधन (गावी) को जितने मिलियन डॉलर की मदद का फैसला किया है-15 मिलियन डॉलर
• हाल ही में बॉलीवुड के जिस प्रसिद्ध निर्माता एवं निर्देशक का 93 वर्ष की आयु में निधन हो गया है- बासु चटर्जी
• प्रधानमंत्री नरेंद्र मोदी के जिस निजी सचिव को वॉशिंगटन में विश्व बैंक के कार्यकारी निदेशक का वरिष्ठ सलाहकार नियुक्त किया गया है- राजीव टोपनो
• केंद्र सरकार ने हाल ही में वीजा शर्तों के उल्लंघन मामले में 2550 विदेशी तब्लीगी जमातियों को जितने वर्ष तक भारत में आने पर प्रतिबन्ध लगा दिया है-10 साल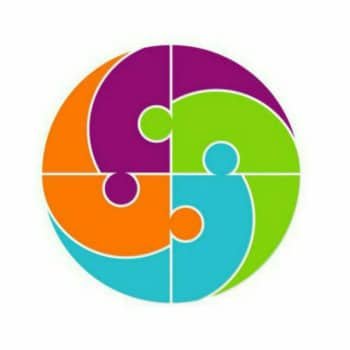 Hello Friends, I am from India. After earning my Graduate degree in Computer Application, I decided to pursue my passion for Web Designing and Content Writing. My ultimate goal is to become one of the best in my field and continue to deliver high-quality content. Further, I aim to deliver the latest information regarding recruitment to job seekers, the latest news with accuracy, which shall benefit them in every way possible.