"CROWN" is an enchanting Hindi love song by the talented Indian singer, King. Published on King's official channel, this new track carries a captivating melody that resonates with love. Let's delve into the heartfelt lyrics of "CROWN," the melodious rap song in Hindi. Sung by King himself, the song's music is composed by King, adding a mesmerizing tune to the emotions conveyed through the lyrics. The words of "CROWN" are beautifully written by King, reflecting his unique perspective on love. The music video, featuring the charismatic King, further enhances the storytelling of the song. Join us as we immerse ourselves in the world of "CROWN" and discover the depth of its poetic expressions. Experience the magic of King's soulful rendition and allow the emotions conveyed through this song to touch your heart. Let "CROWN" reign over your musical journey and leave an indelible mark on your soul.
CROWN Song Details:
| | |
| --- | --- |
| Song | CROWN |
| Album | New Life |
| Singer | King |
| Lyrics | King |
| Music / Composer | King |
| Label | King |
| Artist / Cast | KING |
| Language | Hindi |
| Songs Genre | Love Song, Melody Song, Pop Song |
| Released Date | Aug 22, 2023 |
CROWN Hindi Rap Song Lyrics in English / Roman
Crown Lyrics
They Want Me To Walk On Water
Just To Throw Me In To Sink
Everybody Points A Finger
But They Don't Really Know A Thing
Every Story Has A Critic
Who Never Steps Into The Ring
'Cause Nothing's As Heavy
No Nothing Sits Heavy
As The Crown On The King
Mujhpe Hain
Yeh Nazre Mujhpe Hain
Kya Raja Hi Jeeyega
Banke Saari Muddatein
Main Mere Jaisa Ek
Tum Bata Do Kaun Sa
Jo Saamne Khada Hua
Milega Mitti Mein
Aankhein Bhaari Raatein Kaali
Puchhe Kaisi Durdasha
Yeh Kaisi Durdasha
Main Zinda Mein Bhi
Murdon Mein Bhi
Naam Amar Hoon Kar Chuka
Chhod Do
Chhod Do Meri Saansein
Chal Pada
Main Ruka Hua Tha Jahan Se
Reign Of The King Reign Of The King
Bend Down And Kiss On The Ring
Reign Of The King Reign Of The King
Bend Down And Kiss On The Ring
Reign Of The King Reign Of The King
Bend Down And Kiss On The Ring
Reign Of The King Reign Of The King
Bend Down And Kiss On The Ring
Jisne Aankh Lada Ke Bair Rakha
Pair Rakha Jab Kehar Macha
Woh Apne Karam Ka Raja
Baap Ghamand Karta Hua Kabhi Na Thaka
Dua Deti Nahi Rukti Hai Maa
Kitnon Ki Maa Ka Main Jaise Beta
Kitnon Ka Bhai Aur Kitnon Ki
Aankhon Mein Jhankta Phirta
Main Apna Pata
Mujhe Dhundhne Do
Aasmaan Ko Choomne Do
Aaj Khakh Se Lakh Ka
Main Usi Baat Ka
Jis Baat Ki Shuruat Ka Ant Mile
Chahe Na Bhi Mile
Maine Palat Diya Hai Rukh
Ab Itihas Ka
Panne Khule Kisne Padhe
Kuchh Na Dikhe
Hum The Chale Raah Pe
Jinke Na Bande Dikhe
Khud Hi Kiya Pele Chale
Dekh Rahe Mujhe Door Se
Ho Panja Maarke Gira Di
Jisne Khwaab Ki Deewaar
Bole Tarakki Mashook
Kalakari Sacha Pyar
Kehti Aankhon Mein Na Jhanko
Raja Hua Baaghi Aaj
Hakdaar Lene Aa Raha Apna Taj
Sometimes Being Late
Is Being Right On Time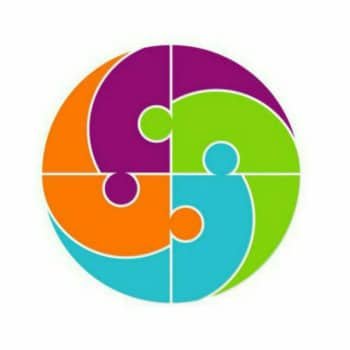 Hello Friends, I am from India. After earning my Graduate degree in Computer Application, I decided to pursue my passion for Web Designing and Content Writing. My ultimate goal is to become one of the best in my field and continue to deliver high-quality content. Further, I aim to deliver the latest information regarding recruitment to job seekers, the latest news with accuracy, which shall benefit them in every way possible.