Dear Applied Candidates UP Panchayat Sahayak Syllabus and Exam Pattern 2021 Download PDF in UP Panchayat Sahayak Cum DEO Previous Year Question Papers available below the page. Get the Latest UP Panchayat Sahayak Cum DEO Exam Date and the Exam center will be released soon online. Are you searching for UP Panchayat Sahayak Selection process, UP Panchayat Sahayak Cum DEO Eligibility and UP Panchayat Sahayak Document verification and etc. UP Panchayat Sahayak Cum DEO Preparation Tips and Study Materials and etc. People who satisfy the criteria given in the official notification. Which are given as per the job roles and responsibilities can submit their online application. Scroll down the page to get more details regarding the UP Panchayat Raj Syllabus 2021.
UP Panchayat Sahayak 2021 Recruitment Details
| | |
| --- | --- |
| Recruitment Board Name | Panchayati Raj Department Govt of Uttar Pradesh |
| Category | Syllabus |
| Job Role | Panchayat Sahayak Cum Data Entry Operator (DEO) |
| Salary | 16500 – 35700 |
| Application Fee | 100 – 250 |
| Examination Conducted Date | Updates Shortly |
| Official Site | http://panchayatiraj.up.nic.in/ |
| Application Last Date | 2021 |
| Application Format | Online |
| Notification | Get Here |
| Vacancies No | Various Posts |
Syllabus for UP Panchayat Sahayak 2021
General Knowledge
Constitution of India.
Indian History and culture, with particular reference to UP.
General and Economic Geography of India, with particular reference to UP.
Current events
Everyday science and such matters of everyday observation.
General Awareness
Famous Places in India.
Science and innovations.
New inventions.
Scientific observations.
History of India.
Geography of India.
Political Science.
Countries and Capitals.
National and international current affairs.
Indian Culture.
International issues.
National News (current).
Economic issues in India.
World organizations.
About India and it's neighboring countries.
General English
English grammar,
vocabulary,
spelling,
synonyms,
antonyms,
power to understand and comprehend the English language and ability to.
Discriminate between correct and incorrect usage.
Rural Development and Panchayat Raj Knowledge
Constitution Amendment to Article 73 and 74.
History of UP Panchayat Raj.
Constitution of Grama Panchayats, Powers, and Duties of Grama Panchayat Adhyaksha and Upadhyaksha.
Duties of Gram Panchayat.
Financial Resources of Gram Panchayat.
The staff of Grama Panchayats and duties.
National Rural Employment Guarantee Act and Scheme.
Total Sanitation Campaign.
Government Housing Schemes (Ashraya, Ambedkar, Indira Avas Yojana).
Reasoning Syllabus
Verbal Reasoning
Analogy
Series Completion
Verification of truth of the Statement
Situation Reaction Test
Direction Sense Test
Classification
Data Sufficiency
Alpha-Numeric Sequence Puzzle
Puzzle Test
Blood Relations
Coding-Decoding
Assertion and Reasoning
Arithmetical Reasoning
Operations of Mathematics
Venn Diagrams
Word Sequence
Missing Characters
Sequential Output training
Directions
Test on Alphabets
Eligibility Test
Non-Verbal Reasoning
Dot Situation
Identical figure groupings
Forming figures and analysis
Construction of Squares and Triangles
Series
Analytical Reasoning
Paper Folding
Paper Cutting
Cubes and Dice
Water Images
Mirror Images
Figure Matrix
Completion Incomplete Pattern
Spotting embedded figures
Classification
Rules Detection
General Aptitude Syllabus
Time and Distance
Problems on Trains
Time and Work Partnership
Ratio and Proportion
Boats and Streams
Simple Interest
Areas
Averages
Issues on L.C.M and H.C.F
Pipes and Cisterns
Issues on Numbers
Compound Interest
Volumes
Profit and Loss
Odd Man Out
Races and Games
Numbers and Ages
Mixtures and Allegations
Percentages
Simple Equations
Quadratic Equations
Indices and Surds
Mensuration
Permutations and Combinations
Probability
Simplification and Approximation
UP Panchayat Raj JE Syllabus – Civil
Civil Engineering Materials and Construction.
Solid Mechanics, Structural Analysis.
Concrete Technology.
Reinforced Concrete Structures.
Steel Structures.
PSC Structures.
Fluid Mechanics.
Hydrology & Water Resources Engineering.
Hydraulic Structures.
Soil Mechanics and Foundation Engineering.
Transportation Engineering.
Environmental Engineering.
Surveying.
Bridge Engineering.
Estimation, Costing, and Specifications.
Construction and Project Management.
Environmental Studies etc.
General Intelligence Syllabus
Space Visualization.
Problem Solving.
Decision Making.
Similarities and Differences.
Relationship Concepts.
Non-Verbal Series.
Arithmetical Computation.
Analysis.
Visual Memory.
Analytical Functions.
Figure Classification.
Number Series.
Mathematics Syllabus
Unit I:
Whole number up to one crore,
Place Value,
Comparison,
Fundamental mathematical operations: Addition, Subtraction, Multiplication, and Division;
Indian Currency.
Unit II:
The concept of the fraction,
proper fractions,
comparison of the paper fraction of the same denominator,
mixed fraction,
comparison of appropriate fractions of unequal denominators,
Addition and Substation of portions,
Prime and composite number,
Prime factors,
Lowest Common Multiple (LCM)
Highest Common Factor (HCF)
Unit III:
University Law,
Average,
Profit-Loss,
Simple interest.
Unit IV:
Place and curved surfaces, plane and solid geometrical figures, properties of plane geometrical figures; pint, line, grey, line segment; Angle and their types.
Length, Weight, Capacity, Time, measurement f area and their standard units and relation between them; Area and perimeter of plane surfaces of square and rectangular objects.
Unit-V:
Nature of Mathematics/Logical thinking.
Place of Mathematics in Curriculum.
Language of Mathematics.
Community Mathematics.
Unit-VI:
Evaluation through formal and informal methods.
Problems of Teaching.
Error analysis and related aspects of learning and teaching
Diagnostic and Remedial Teaching
Exam Pattern for UP Panchayat Sahayak 2021
S.No
Name of the Subjects
Duration of the Test
1.
General Awareness
2 Hours
2.
General Knowledge
3.
Reasoning
4.
General Aptitude
5.
English
6.
Mathematics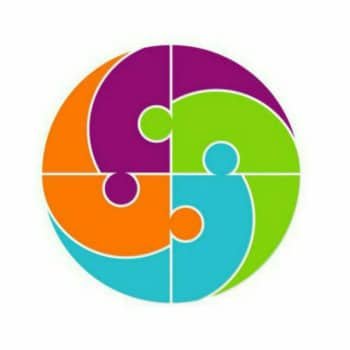 Hello Friends, I am from India. After earning my Graduate degree in Computer Application, I decided to pursue my passion for Web Designing and Content Writing. My ultimate goal is to become one of the best in my field and continue to deliver high-quality content. Further, I aim to deliver the latest information regarding recruitment to job seekers, the latest news with accuracy, which shall benefit them in every way possible.