Here You Will Get Important The Hindu Vocab Lists For Exams Like IBPS PO, Clerk, IBPS RRB, CGL, CHSL, State Level tests, Other Exams, and so forth. PuzzlesHuB gives you 10 new vocab words daily From The Hindu Editorial on the daily regular schedule which will profit you in the upcoming assessments. The Hindu Editorial vocab list is a booster and an important part of learning and understanding the English language. It will surely improve your reading skills and marks in exams like SSC / Bank Po / Bank Clerk / SBI JA / SBI PO other Competitive Exams. We collect daily top 10 vocabulary words used regularly from the Hindu newspaper.
? The Hindu Editorial Vocabulary 25 January 2021 ?
?1. CASTIGATE (VERB): (आलोचना करना): reprimand
Synonyms: rebuke, admonish
Antonyms: praise
Example Sentence:
She was castigated for not setting a good example.
?2. RAMPANT (ADJECTIVE): (अनियंत्रित): uncontrolled
Synonyms: unrestrained, unchecked
Antonyms: controlled
Example Sentence:
Political violence was rampant in our area.
?3. IMMEDIATE (ADJECTIVE): (निकटतम): nearest
Synonyms: near, close
Antonyms: distant
Example Sentence:
Roads in the immediate vicinity of the port.
?4. INCUMBENT (ADJECTIVE): (अनिवार्य): binding
Synonyms: obligatory, mandatory
Antonyms: optional
Example Sentence:
The government realized that it was incumbent on them to act.
?5. EXTOL (VERB): (प्रशंसा करना): acclaim
Synonyms: sing the praises of, eulogize
Antonyms: criticise
Example Sentence:
He extolled the virtues of the Indian peoples.

?6. ADJOURNMENT (NOUN): (स्थगन): suspension
Synonyms: interruption, postponement
Antonyms: continuation
Example Sentence:
She sought an adjournment of the trial.
?7. DEFIANT (ADJECTIVE): (हठी): intransigent
Synonyms: resistant, obstinate
Antonyms: apologetic
Example Sentence:
He showed a defiant gesture.
?8. RESUMPTION (NOUN): (पुनरारंभ): restart
Synonyms: restarting, reopening
Antonyms: suspension, abandonment
Example Sentence:
We are hoping for an early resumption of peace talks.
?9. OPERATIONAL (ADJECTIVE): (कार्यकारी): working
Synonyms: up and running, running
Antonyms: broken
Example Sentence:
The new laboratory is fully operational.
?10. UNRAVEL (VERB): (सुलझाना): solve
Synonyms: resolve, work out
Antonyms: complicate
Example Sentence:
He is trying to unravel the cause of death.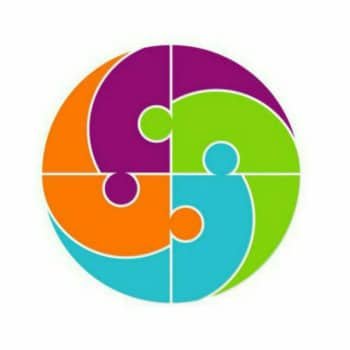 Hello Friends, I am from India. After earning my Graduate degree in Computer Application, I decided to pursue my passion for Web Designing and Content Writing. My ultimate goal is to become one of the best in my field and continue to deliver high-quality content. Further, I aim to deliver the latest information regarding recruitment to job seekers, the latest news with accuracy, which shall benefit them in every way possible.