In this article, we will provide information on the price of tickets for the Taste of Vadodara, as well as the online booking process. You'll find important details about the event's dates, entry fees, venue, EDM Night, and more. Read on for a comprehensive overview of all relevant information. Don't miss a thing! Read the full article to stay fully informed.
Starting from May 2023, the Taste of Vadodara Food Fest, known as the world's longest food fest, will be open for almost 30 days. If you're excited to experience it for yourself, look no further than this article for all the details. Learn about the Taste of Vadodara Tickets Price, important dates, and more in this comprehensive guide. Be sure not to miss out on Garba night, Darshan Raval and sachet, and parampara live DJ night dates along with the corresponding ticket prices. Read on for all the information you need to know.
Festival Name
Taste of Vadodara Food Festival
Festival Managed by
Anugrah events.
Festival Presented by
Mr. Shyamal Sheth.
Starting Date of Fest
5 May 2023
Last Date of the Fest
4 June 2023
Festival Designer and Founder
Swapan Prajapati.
State
Gujarat state.
Venue
5th May to 4th June
 Navlakhi Ground, Vadodara
Contact Number
9723005062, 8000565555,7779062000, 9723005061.
Email Address
[email protected].
Taste of Vadodara 2023 Entry Ticket Price
Presented and managed by Mr. Shyamal Sheth and designed by Swapan Prajapati, the Taste of Vadodara Food Festival is considered the world's longest food fest and one of the top music festivals in Gujarat. To kick things off, the popular singing duo Parampara and Sachet gave an exceptional performance on the festival's opening day. Don't miss out on this incredible event!
After a two-year hiatus due to the Covid-19 pandemic, the third edition of the Taste of Vadodara festival is finally scheduled to take place from May to June 2023. This year, festival-goers can enjoy not only delicious food but also live performances by a lineup of popular singers, including Parampara, Darshan Raval, and Atul and Sachet. These performances will take place on different dates throughout the festival's DJ night and music days. Don't miss your chance to try the variety of delicious foods available at Taste of Vadodara 2023!
Taste Of Vadodara 2023 Dates
Starting in May and running through June of 2023, the Taste of Vadodara food fest, widely known as the world's longest food fest, will be underway. The festival's mobile application is available for download on Google Play Store, where you can obtain a coupon worth 200 rupees! Don't miss out on this opportunity to experience some of the world's tastiest food.
Taste Of Vadodara Tickets Price 2023
Per person, ticket price will be Rs. 300/- on May 6th 2023.
On the date May 14th, 2023 The price of VIP tickets are Rs. 2000,
For VVIP tickets the prices are Rs. 3000,
For common Taste of Vadodara Tickets Price is only Rs. 500,
And for fan club members the price of tickets is Rs. 1000.
Per person ticket prices will be only Rs. 500 on May 27th, 2023.
On June 4th and 5th 2023, the prices of tickets will be rupees 300 per person.
For other days the ticket prices will be only Rs. 200 per person.
Tate Of Vodadara Festival Venue
Location:- Satyanarayan Lawns, Opp Collabera, Gotri Main Road, Vadodara – 390021.
Phone Number:- 8000565555, 9723005062.
Email Address:- [email protected].
Apply For Taste of Vadodara Tickets Booking on tasteofvadodara.com
The numbers for ticket booking:- 9723005062, 7779062000, 8000565555, 9723005061.
To book your food festival tickets you can contact the above-mentioned numbers.
You can also book your tickets by visiting the official website of the taste of Vadodara which is tasteofvadodara.com. You just need to find the option called book ticket in the homepage of the website.
Or you can also book your tickets through the app called quick chef app, you just need to download this app in your mobile phone and you can easily do your ticket booking from there.
To carry on with the good work, Increase the rate of progress and take people's love along with us is the main motto of this Vadodara food festival. To make our nation pleased by the dedicated work is the main focus of this fest.
If you are also interested to visit in this festival or want to be a part of this fest then there are many ways through which you can book your tickets you can book your ticket through provided numbers in the below article, or you can download the app too called quick chef app, or you can do your booking by visiting the official website of taste of Vadodara too.
taste of vadodara 2023 dates
taste of vadodara location
taste of vadodara tickets price
food festival vadodara
taste of vadodara 2022 schedule
taste of vadodara 30 day festival photos
king show in vadodara ticket price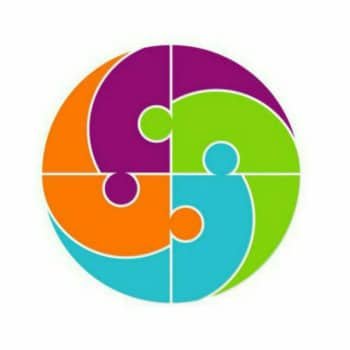 Hello Friends, I am from India. After earning my Graduate degree in Computer Application, I decided to pursue my passion for Web Designing and Content Writing. My ultimate goal is to become one of the best in my field and continue to deliver high-quality content. Further, I aim to deliver the latest information regarding recruitment to job seekers, the latest news with accuracy, which shall benefit them in every way possible.