Odisha PSC Lecturer Syllabus 2023 – Download OPSC Lecturer Exam Pattern PDF @ www.opsc.gov.in: This web page provides access to the OPSC Lecturer Syllabus 2023 in PDF format. The Odisha Public Service Commission has released the OPSC Lecturer Exam Pattern on its website to help candidates prepare for and qualify for the exam. Furthermore, candidates can check the OPSC official website at opsconline.gov.in or this page for additional information about the Odisha PSC Lecturer Syllabus PDF. To excel in the exam and meet the qualifying criteria, candidates must utilize this syllabus and obtain a higher score.
Details of Odisha PSC Lecturer Syllabus 2023
| | |
| --- | --- |
| Name of the Organisation | Odisha Public Service Commission (OPSC) |
| Post Name | Lecturer |
| Category | Syllabus |
| Selection Process | Written TestDocument Verification |
| Job Location | Odisha |
| Minimum Qualification | Graduation |
| Official Website | opsc.gov.in |
OPSC Lecturer Syllabus – Subject Wise
General English
The question paper in General English will be designed to test the candidate's understanding of English and workmanlike use of words. The distribution of questions and marks would be as follows:
Grammar usages and Vocabulary – 35 marks
Comprehension – 15 marks
Total – 50 marks
The standard of questions of General English may be equal to Higher Secondary Level (+2 Level
General Knowledge
The paper in General Knowledge will include knowledge of current events and matters as of everyday observation and experience in the scientific aspects of life as may be expected of an educated person. The paper will also include questions on History of India and Geography of such standard which the candidates should be able to answer without special study. Total 50 marks.
Concerned Subject (Paper 1, 2)
Civil Engineering
Paper I
Solid Mechanics
Structural Analysis
Design of Concrete Structures
Design of steel structures (Based on Limit State Method)
Building Material and Building Construction
Estimation, Construction Planning and Management
Paper 2
Water Resources and Hydraulic Engineering
Environmental Engineering
Geotechnical Engineering
Transportation Engineering
Surveying
Electrical Engineering
Paper 1
Electrical Circuits-Theory and Applications
Signals & Systems
E.M. Theory
Analogue Electronics
Digital Electronics
Energy Conversion
Power Electronics and Electric Drives
Paper 2
Control Systems
Electrical Engineering Materials
Microprocessors and microcomputers
Measurement and instrumentation
IC Technology
Power Systems: Analysis and Control
Power system protection
Non-conventional Energy Sources and Energy Management
Mechanical Engineering
Paper 1
Theory of Machines
Machine Design
Mechanics of Solids
Engineering Materials
Manufacturing Science
Manufacturing Management
Paper 2
Thermodynamic Cycles
IC Engines, Fuels and combustion
Heat Transfer, Refrigeration and Air Conditioning
Fluid Mechanics
Fluid Machineries and Power Plants
Electronics and Telecommunications Engineering
Paper 1
Network Anaylsis
Analog Circuits
Electronic Devices
Electronics Measurement & Measuring Inst.
Control Systems
Power Electronics
Paper 2
Communications
Signals & Systems
Digital circuits
Microprocessors and microcomputers
Electromagnetic
Computer Science and Engineering
Paper 1
Digital Logic
Computer Organization and Architecture
Microprocessor
Discrete Mathematics
Theory of Computation
Paper 2
Programming in C
Data Structure & Algorithms
Databases
Operating System & System Programming
Computer networks
Computer graphics
Software Engineering
Artificial Intelligence
Mathematics
Paper 1
Unit 1 – Algebra
Unit 2 – Analysis 1
Unit 3 – Complex Analysis
Unit 4 – Operations Research
Unit 5 – Numerical Analysis
Paper 2
Unit 1 – Analysis
Unit 2 – Functional Analysis
Unit 3 – Linear Algebra
Unit 4 – Discrete Mathematics
Unit 5 – Differential Equations
Physics
Paper 1
Unit 1 – Mathematics Physics
Unit 2 – Classical Mechanics
Unit 3 – Classical Electrodynamics
Unit 4 – Quantum Mechanics
Unit 5 – Statistical Mechanics
Paper 2
Unit 1 – Quantum Mechanics II
Unit 2 – Relativistic Quantum Mechanics and Field theory
Unit 3 – Electronics
Unit 4 – Condensed Matter Physics
Unit 5 – Nuclear and Particle Physics
Chemistry
Paper 1
Section A – Physical Chemistry
Section B – Inorganic Chemistry
Paper 2
Section A – Organic Chemistry
Section B – Analytical Chem
Automobile Engineering
Paper 1
Thermodynamics
Heat Transfer
Fluid Mechanics and Machinery
Instrumentation
Automobile chasis & Systems
Paper 2
Material Science
Kinematics of Machines
Dynamics of Machines
Design of Automobile Machine Parts
Production Technology
Industrial Engineering
Chemical Engineering
Paper 1
Fluid Mechanics
Heat Transfer
Mass Transfer
Reaction Engineering
Thermodynamics
Mechanical Operations
Paper 2
Process Technology
Material and Energy Balances
Instrumentation and Process Control
Petro Chemicals
Metallurgy
Paper 1
Mechanical Testing
Metallurgical Thermodynamics
Physical metallurgy and phase diagrams
Mineral dressing and principles of extractive metallurgy
Fuels & Refractories
Paper 2
Process engineering
Production of iron and steel
Heat treatement
Metal forming and corrosion engineering
Foundry Technology
Mining Engineering
Paper 1
General Mechanical Engineering
Geology
Principles of Stratigraphy
Exploratory Drilling
Explosives and Blasting
Supports
Mineralogy
Paper 2
Opening and Choice of Mining Methods
Metal Mining
Mine Surveying
Mining Machinery
Mine Environmental Engineering
Mine Legislation and safety
Geology
Paper 1
Unit 1 – Geomorphology and Remote Sensing
Unit 2 – Mineralogy
Unit 3 – Structural Geology
Unit 4 – Igneous and Metamorphic Petrology
Unit 5 – Sedimentology and Geochemistry
Paper 2
Unit 1 – Palaeontology
Unit 2 – Stratigraphy
Unit 3 – Geophysics and Fuel Geology
Unit 4 – Economic Geology
Unit 5 – Hydrogeology and Environmental Geology
Odisha PSC Lecturer Exam Pattern
S.No
Exam Type
Paper
Total Questions
Total Marks
Duration
1.
Objective
I
150
150
90 Minutes
II
150
150
90 Minutes
Total
300
300
03 Hrs
Odisha PSC Lecturer Exam Pattern is shown in the above tabular form.
For each paper, the exam duration is 90 minutes.
The total number of exam questions is 150 for each paper.
The total exam marks are 150 for each paper.
For each correct answer, one mark will be awarded.
| | |
| --- | --- |
| To download the OPSC Lecturer Syllabus 2023 PDF and Exam Pattern | Click Here |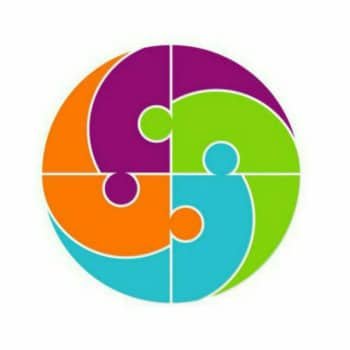 Hello Friends, I am from India. After earning my Graduate degree in Computer Application, I decided to pursue my passion for Web Designing and Content Writing. My ultimate goal is to become one of the best in my field and continue to deliver high-quality content. Further, I aim to deliver the latest information regarding recruitment to job seekers, the latest news with accuracy, which shall benefit them in every way possible.