The Institute of Banking Personnel Selection successfully conducted the IBPS RRB Clerk Mains Exam Today on 20 February 2021. According to some candidates who appeared for this examination the general awareness section was of moderate difficulty level. The majority of the questions from this section were asked from current affairs. In this article, we will be discussing all the General Awareness questions that were asked In today's IBPS RRB Clerk Mains Exam 2021.
GA Questions Asked In IBPS RRB Clerk Mains Exam 2021
The General Awareness Section Consisted of 40 Questions with 40 marks. Let us look at those 40 questions/ topics on which questions were based:
1)Hiroshima Day-August 6
2)Tiger Day-29 July
3)Hornbill Festival –Nagaland
4)G-20, 2023 Summit- India
5)G-7 Part not of-Aus
6)MSP Full form- Minimum Support Prices (MSP)
7)Seaplane Service-Gujarat, Kevadia 
8)Bharat InstaPay- BSNL
9)Dairy Development Board foundation Year-1965
10)Ramanujan prize 2020-Carolina Araujo
11)PPF minimum amount-500
12) Jan Dhan yojana ka overdraft – 10000
13)OTT full form- (over-the-top)
14)Transgender under which ministry- Minister of Social Justice and Empowerment
15)Payment bank deposit limit-₹100,000 per customer
16)Iceland president-Guðni Th. Jóhannesson
17)FCCB full form-foreign currency convertible bond (FCCB)
18)Singapore bank Central Bank name-The Monetary Authority of Singapore
19)Which company does come under the Hinduja group?-Ashok Leyland
20) Bharat InstaPay- BSNL partners SBI to launch Bharat InstaPay
21)Which type of loan not provide Kisan credit card
22) Overdraft: Saving the Indian Saver-urjit patel
23) ASHA scheme full form-Accredited Social Health Activist (ASHA)
24)The Saubhagya Scheme or Pradhan Mantri Sahaj Bijli Har Ghar Yojana-Provide electricity to the households.
25)RBI highest denomination note till now- ₹10000
26)Kharif Crop Premium –2%
27)NPA time-3 MONTHS
28)Angkor Wat temple- Cambodia
29)POSHAN Abhiyaan or National Nutrition Mission-children, pregnant women and lactating mothers.
30)Solar textile park-Maharashtra
31)Soumit Chatterjee Related Field-Flim
32)Saybhagya scheme nodal agency- Rural electrification corporation ltd
33)New Productivity Council comes under which ministry- Ministry of Commerce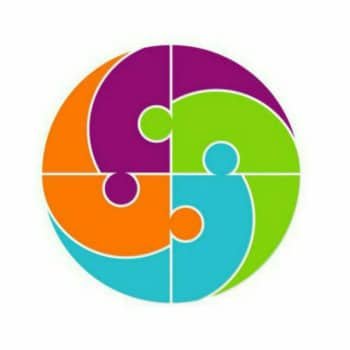 Hello Friends, I am from Haryana. After earning my Graduate degree in Computer Application, I decided to pursue my passion for Web Designing and Content Writing. My ultimate goal is to become one of the best in my field and continue to deliver high-quality content. Further, I aim to deliver the latest information regarding recruitment to job seekers with accuracy, which shall benefit them in every way possible.