Welcome to the July 2020 Daily Current Affairs MCQ One Liner Section of PuzzlesHuB. Current Affairs Quiz will Boost Your GA Section. Daily One Liner Current Affairs About national and international news are provided here. Read these one-liners for quick revision for those who are preparing for IBPS/SBI/Po/Clerk and other competitive exams.
Daily CA One Liners, 24 July 2020 :
India & S.African Customs Union revived initiative for Preferential Trade Agreement via virtual meet
India, Maldives inked an agreement for the establishment of 'Emergency Medical Services' in Male
India ranked among 10 worst countries for working people: ITUC Global Rights Index 2020
Pakistan and China signed an Agreement for 700 MW Azad Pattan Hydel Power Project in PoK
LIC-UBI announced corporate agency pact
FamPay launched India's 1st numberless card, Famcard
India's GDP to contract by 6.1% in FY21: Nomura
India's HIL supplied 20.60MT of DDT 75 % WP to South Africa for malaria control
Kannan C S Warrier of IFGTB receives 2019 National Award of Excellence for Outstanding Research in Forestry from ICFRE
Environmental activist Greta Thunberg won 1st edition Gulbenkian Prize for Humanity
Prof. R. Narayanaswamy of IIM Bangalore appointed as the Chair of the Technical Advisory Committee of NFRA
Prakash Chandra Kandpal Appointed as MD & CEO of SBI General Insurance
Sumit Deb appointed as CMD of NMDC succeeding N.Baijendra Kumar
Government extends NCLT Acting President BSV Prakash Kumar's tenure for 1 month
Roshni Nadar Becomes 1st Woman to Chair Listed Indian IT firm after taking over as HCL Tech Chairperson
Rahul Bajaj to Step Down as Bajaj Finance Chairman; Sanjiv Bajaj to succeed
DRDO Test Fires 'Made in India' Anti Tank guided Nag Missile named "Dhruvastra"
Indian Army Gets DRDO's Bharat – World's Most Agile and Lightest Drone for Accurate Surveillance Along China Border
Russia for the 1st Time Successfully Conducted Flight Tests of the MGTD-20 Gas Turbine Engine made by 3D-printing
Former Australian test cricketer Barry Jarman passed away at 84
World Oral Health Day(WOHD) 2020: March 20
Earth hour 2020: March 28
Prevention of Blindness Week 2020: April 1- 7
International Year of Creative Economy for Sustainable Development: 2021
International Year of Peace and Trust 2021:UN
Delhi Cabinet Approved Mukhya Mantri Ghar Ghar Ration Yojana, doorstep delivery of ration scheme
AP signs MoU with AMUL to help Women Self Help Groups and Boost Milk Cooperatives
Haryana CM Launched E-Sachivalaya Portal, for Online Appointments with CM, Deputy CM, and Various Heads of Dept.
Punjab Govt Signs MoU with IIT Ropar for Skill Development
• जिस राज्य सरकार ने हाल ही में मधु बाबू पेंशन योजना के तहत ट्रांसजेंडर समुदाय को शामिल किया है- ओडिशा
• केंद्रीय मानव संसाधन विकास मंत्री रमेश पोखरियाल 'निशंक' ने छात्रों को मानसिक स्वास्थ्य और कल्याण के लिए मनोसामाजिक सहायता प्रदान करने हेतु जिस पहल की शुरुआत की- मनोदर्पण
• जिस देश का नागरिक उड्डयन प्राधिकरण "रावण के उड्डयन मार्गों" पर शोध करेगा- श्रीलंका
• केंद्रीय खाद्य प्रसंस्करण उद्योग मंत्री ने वीडियो कॉन्फ्रेंसिंग के माध्यम से जिस राज्य में ज़ोरम मेगा फूड पार्क (Zoram Mega Food Park) का उद्घाटन किया- मिज़ोरम
• हाल ही में भारत सरकार के रक्षा मंत्रालय की अधिग्रहण विंग ने टी-90 टैंकों के लिये 1512 माइन प्लाउ की खरीद हेतु 'भारत अर्थ मूवर्स लिमिटेड' के साथ जितने करोड़ रुपए के अनुबंध पर हस्ताक्षर किये-557 करोड़ रुपए
• यूरोपीय संघ ने कोरोना संकट से निपटने हेतु हाल ही में जितने अरब यूरो का फंड बनाने की घोषणा की है-750 अरब यूरो
• रिफ्यूजी इंटरनेशनल की एक रिपोर्ट के अनुसार कोरोना महामारी ने दुनिया में जितने लोगों का रहने का ठिकाना छिन लिया है-16 करोड़
• आईसीसी के लार प्रतिबन्ध का उल्लंघन करने वाले पहले क्रिकेटर जो बन गए हैं- डॉम सिब्ले
• आईसीसी टेस्ट रैंकिंग में जेसन होल्डर को पछाड़कर हाल ही में जो नम्बर वन ऑलराउंडर बन गया है- बेन स्टोक्स
• हाल ही में जिस राज्य सरकार ने 'मुख्यमंत्री घर-घर राशन योजना' शुरू करने का निर्णय लिया है- दिल्ली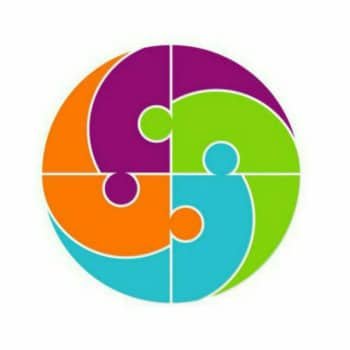 Hello Friends, I am from India. After earning my Graduate degree in Computer Application, I decided to pursue my passion for Web Designing and Content Writing. My ultimate goal is to become one of the best in my field and continue to deliver high-quality content. Further, I aim to deliver the latest information regarding recruitment to job seekers, the latest news with accuracy, which shall benefit them in every way possible.