Daily Current Affairs (08 – April – 2020)
Welcome to the April 2020 Daily Current Affairs MCQ One Liner Section of PuzzlesHuB. Current Affairs Quiz will Boost Your GA Section. Daily One Liner Current Affairs About national and international news are provided here. Read these one liner for quick revision for those who are preparing for IBPS/SBI/Po/Clerk and other competative exams.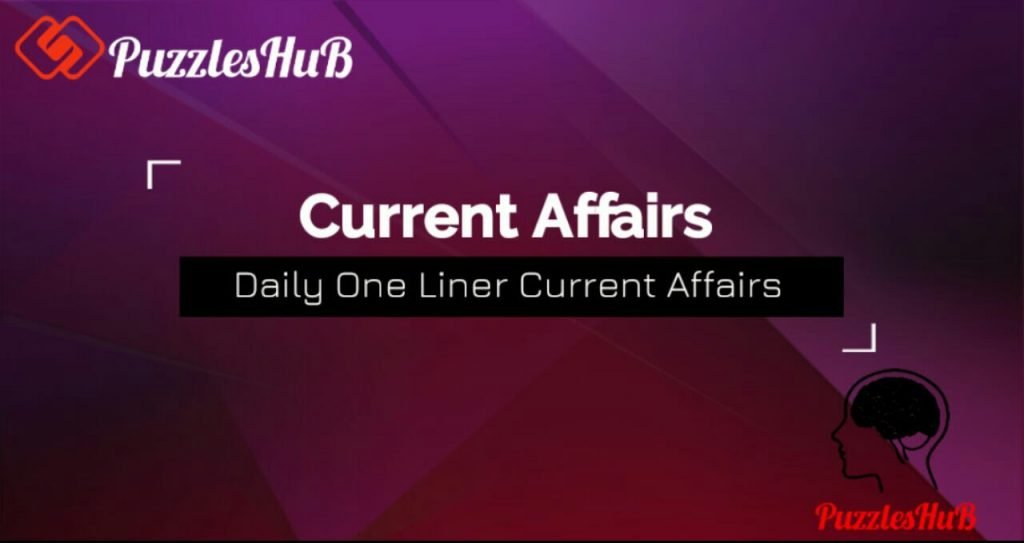 Daily CA One Liners , 08 April 2020 :
? 07 April : World Health Day
? Kannada Actor Bullet Prakash Passed Away
? UB Pravin Rao Appointed Nasscom Chairman For 2020-21
? Rekha M Menon Appointed Nasscom Vice-Chairman For 2020-21
? Maha Prasad Adhikari Appointed Governor Of Nepal Central Bank
? Anurag Srivastava Appointed New MEA Spokesperson
? Dinesha Devnarain Appointed South Africa Women's U19 Head Coach
? Muhammad Syarifuddin Elected New Chief Justice Of Malaysia
? MHRD Has Postponed NIRF India Rankings 2020
? PokerStars Signs MS Dhoni As Brand Ambassador
? UP Govt Launches Annapurna & Supply Mitra Portals For Citizens
? Puducherry Govt Launched " Test Yourself Puducherry " App
? Malayalam Music Composer MK Arjunan Passed Away
? Aadhaar Card To be Accepted As Birth Proof To Change Birth Date
? ICMR Approves TB Machines For COVID-19 Tests
? Civil Services Associations Launched Initiative " Caruna " To Fight COVID-19
? SEBI Member Madhabi Puri Buch Gets 6 Month Extension
? 2021 World Games In Birmingham , Alabama Postponed To 2022
? UEFA Has Postponed All The International Matches
? Kobe Bryant Inducted Into Naismith Memorial Basketball Hall Of Fame
? Govt Approves Rs 11,092 Cr For All States To Deal With COVID-19
? Libya's Former PM Mahmoud Jibril Passed Away
? Veteran Actor Shirley Douglas Passes Away .
We are sorry that this post was not useful for you!
Let us improve this post!
Tell us how we can improve this post?