Apun Bahan Scheme Assam:- During yesterday's cabinet meeting, the Assam government gave its approval to the 'Apun Bahan' scheme. This program aims to facilitate the purchase of vehicles for eligible individuals by offering interest discounts on auto loans. To learn more about the Apun Bahan Scheme Assam, continue reading the article below.
Assam Apun Bahan Scheme Details Highlights
| | |
| --- | --- |
| Name of the scheme | Apun Bahan Scheme Assam |
| Launched by | Assam government |
| Objective | to provide interest discounts on auto loans |
| State | Assam |
| Official website | – |
Apun Bahan Scheme Assam 2023
To support government employees in acquiring vehicles, the State Government has introduced the "Apun Bahan" programme. Under this initiative, interest subsidies will be provided on motor vehicle loans obtained through scheduled commercial banks, regional rural banks, and the Assam Cooperative Apex Bank, which is recognized by the Reserve Bank of India. This means that government employees can now avail vehicle loans with attractive interest subsidies.
Eligibility Criteria of Scheme
To qualify for the "Apun Bahan" programme, regular employees of the State Government must meet certain criteria. Specifically, they must be between the ages of 21 and 53. This age requirement ensures that the employees' service period aligns with the maximum loan term of 7 years. By meeting these eligibility criteria, employees can take advantage of the benefits offered by the programme.
Objectives of Scheme
To support the welfare of Assam state government employees, the Assam government has introduced the "Apun Bahan" programme. As part of this initiative, government personnel are entitled to receive a motor vehicle loan with a 2% interest subsidy. However, for women and divyangjan (persons with disabilities) employees, the interest subsidy is increased to 3%. The government has allocated a total of 12 crore for the successful implementation of this programme, ensuring its effectiveness in benefiting eligible employees.
Features of Apun Bahan Scheme Assam
Following are the features of scheme:
If male employees buy diesel or petrol vehicles, they will receive a 2% interest subsidy. The incentive climbs to 3% for electric vehicles. For the purchase of any car, female employees and employees with disabilities will receive a 3% interest subsidy.
The maximum loan amount available to employees is 15 lakh rupees, or 48 times their net monthly income, whichever is less.
the Assam Government launched the "Apun Ghar" scheme, from which 36,159 employees have benefited, totalling a loan portfolio of 4,984 crore.
108 Crore Has Been Allotted For Government Employees To Borrow Homes And Vehicles.
Application Form for Apun Bahan Scheme Assam
To apply for the scheme, eligible applicants can complete the application form through the designated official website. However, it is important to note that the government has not yet provided information about the official website. Once the official website is announced and the application link becomes available, you will be able to access and apply for the scheme through the website.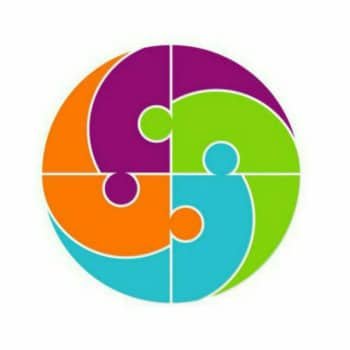 Hello Friends, I am from India. After earning my Graduate degree in Computer Application, I decided to pursue my passion for Web Designing and Content Writing. My ultimate goal is to become one of the best in my field and continue to deliver high-quality content. Further, I aim to deliver the latest information regarding recruitment to job seekers, the latest news with accuracy, which shall benefit them in every way possible.