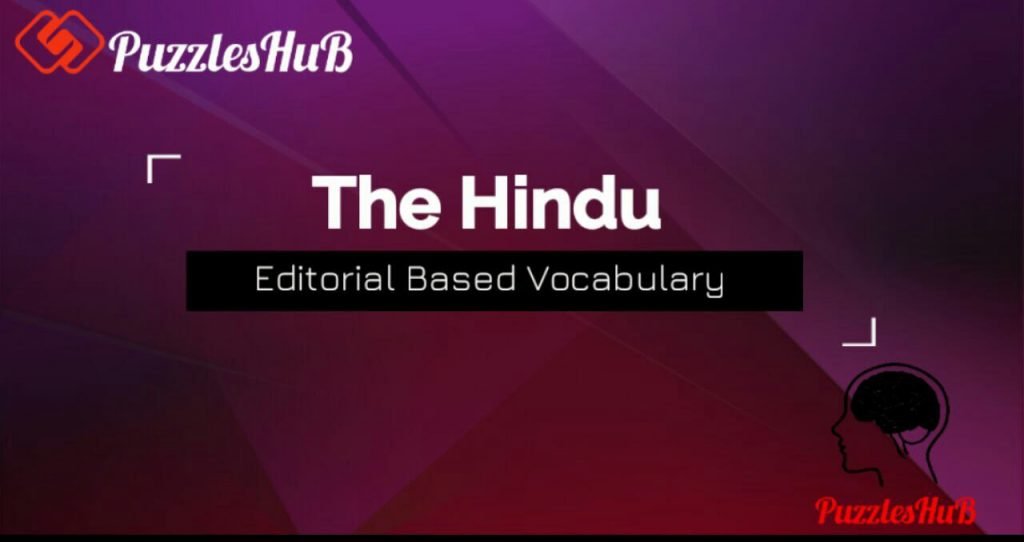 Here You Will Get Important The Hindu Vocab Lists For Exams Like IBPS PO, Clerk, IBPS RRB, CGL, CHSL, State Level tests, Other Exams and so forth. PuzzlesHuB provides you 10 new vocab words daily From The Hindu Editorial on the daily regular schedule which will profit you in the upcoming assessments. The Hindu Editorial vocab list is a booster and important part of learning and understanding the English language. It will sure improve your reading skills and marks in exams like SSC / Bank Po / Bank Clerk / SBI JA / SBI PO other Competitive Exams. We collect daily top 10 vocabulary words used regularly from the hindu newspaper.
? The Hindu Editorial Vocabulary 13 March 2020 ?
1. FARCE (NOUN): (प्रहसन): absurdity
Synonyms: mockery, a travesty
Antonyms: respect, praise
Example Sentence:
The debate turned into a drunken farce.
2. PULSATE (VERB): (धड़कना): Quaver
Synonyms: tremble, quiver
Antonyms: steady, be still
Example Sentence:
The meek bird was pulsating in the refractory wind.
3. EMPIRICAL (ADJECTIVE): (प्रयोगसिद्ध): seen
Synonyms: actual, real
Antonyms: false, unreal
Example Sentence:
They provided considerable empirical evidence to support their argument.
4. CEREBRATION (NOUN): (मस्तिष्क का कार्य): Thought
Synonyms: cogitation, contemplation
Antonyms: avoidance, ignorance
Example Sentence:It is a nice celebration.
5. HOARSE (ADJECTIVE): (कर्कश): Harsh
Synonyms: rough, gruff
Antonyms: polite, soft
Example Sentence:
One should not be hoarse towards their workers.
6. COUNTERPRODUCTIVE (ADJECTIVE): (उल्टा): biased
Synonyms: bigoted, partisan
Antonyms: impartial, unbiased
Example Sentence:
Child experts fear the Executive's plans may prove counterproductive.
7. ALTERCATION (NOUN): (विवाद): wordy quarrel
Synonyms: argument, combat
Antonyms: agreement, peace
Example Sentence:
Two neighbors were involved in the altercation.
8. BAROQUE (ADJECTIVE): (सजावटी): decorative
Synonyms: embellished, ornamented
Antonyms: plain, undecorated
Example Sentence:
She had kept a baroque vase in her living room.
9. AIL (VERB): (सताना): hurt
Synonyms: afflict, annoy
Antonyms: help, soothe
Example Sentence:
He was ailed by my remark.
10. DAPPLED (ADJECTIVE): (चितकबरा): checkered
Synonyms: flecked, motley
Antonyms: unflecked, uncoloured
Example Sentence:
She was wearing a dappled coat.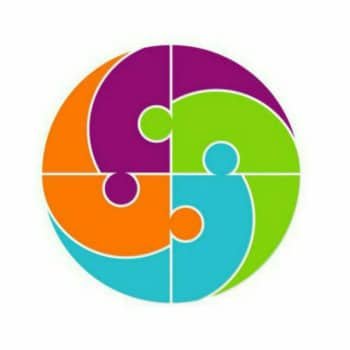 Hello Friends, I am from India. After earning my Graduate degree in Computer Application, I decided to pursue my passion for Web Designing and Content Writing. My ultimate goal is to become one of the best in my field and continue to deliver high-quality content. Further, I aim to deliver the latest information regarding recruitment to job seekers, the latest news with accuracy, which shall benefit them in every way possible.