Here You Will Get Important The Hindu Vocab Lists For Exams Like IBPS PO, Clerk, IBPS RRB, CGL, CHSL, State Level tests, Other Exams, and so forth. PuzzlesHuB gives you 10 new vocab words daily From The Hindu Editorial on the daily regular schedule which will profit you in the upcoming assessments. The Hindu Editorial vocab list is a booster and an important part of learning and understanding the English language. It will surely improve your reading skills and marks in exams like SSC / Bank Po / Bank Clerk / SBI JA / SBI PO other Competitive Exams. We collect daily top 10 vocabulary words used regularly from the Hindu newspaper.
? The Hindu Editorial Vocabulary 25 November 2021 ?
REPRIEVE (VERB): (दण्डविराम करना): pardon
Synonyms: spare, acquit
Antonyms: charge
Example Sentence:
Under the new regime, prisoners under sentence of death were reprieved.
UTILITARIAN (ADJECTIVE): (उपयोगी): practical
Synonyms: functional, serviceable
Antonyms: decorative
Example Sentence:
I went inside a utilitarian building.
RAPTURE (NOUN): (अत्यन्त हर्ष): ecstasy
Synonyms: bliss, euphoria
Antonyms: boredom
Example Sentence:
We listened with rapture as the orchestra played.
ELOQUENT (ADJECTIVE): (सुवक्ता): persuasive
Synonyms: expressive, articulate
Antonyms: inarticulate
Example Sentence:
She delivered an absolutely eloquent speech.
BUNGLE (VERB): (घोटाला करना): mishandle
Synonyms: mismanage, mess up
Antonyms: succeed in
Example Sentence:
He bungled his first attempt to manage a group of professional players.




PREPOSTEROUS (ADJECTIVE): (निरर्थक): absurd
Synonyms: ridiculous, foolish
Antonyms: reasonable
Example Sentence:
He gave me a preposterous suggestion.
COURTLY (ADJECTIVE): (सभ्य): refined
Synonyms: polished cultivated
Antonyms: uncouth
Example Sentence:
He gave a courtly bow to everyone.
RIGOROUS (ADJECTIVE): (कठोर): strict
Synonyms: severe, stern
Antonyms: lax
Example Sentence:
There are rigorous controls on mergers.
ADHERE (VERB): (पालन करना): stick to
Synonyms: hold to, stand by
Antonyms: flout
Example Sentence:
The account adhered firmly to fact.
DIRE (ADJECTIVE): (भयानक): terrible
Synonyms: dreadful, appalling
Antonyms: good
Example Sentence:
His childhood was passed in dire poverty.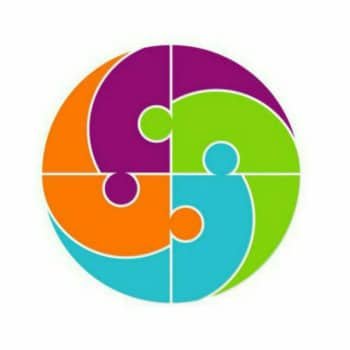 Hello Friends, I am from India. After earning my Graduate degree in Computer Application, I decided to pursue my passion for Web Designing and Content Writing. My ultimate goal is to become one of the best in my field and continue to deliver high-quality content. Further, I aim to deliver the latest information regarding recruitment to job seekers, the latest news with accuracy, which shall benefit them in every way possible.