Shri Amarnath Yatra Online 2021 Registration Form Download Pdf, Online Booking, Helpline Number, Helicopter Booking of Rooms Amarnath Yatra 2021: There are many temples in India, Where people want to visit. A very famous pilgrimage in Kashmir, where everybody wants to visit once in life. The name of this Place is Amarnath. Through This article, we are providing you with the full information about Shri Amarnath Yatra 2021. In the process of registration, you can make online registration, last date of registration, eligibility criteria, how to book online helicopters, reservation of rooms, etc you can get here. So, to know the process of registration, read the article till the end.
It is in the center of Kashmir in the South. This temple opens for only two months in a year. This is a temple of Lord Shiva in which shiva lives in snow. People go to the temple by tracking through the mountains to see lord Shivalinga which is made of ice.
Registration
Temple is located in Kashmir, it is 3888 meters above sea level. If you want to visit Amarnath Yatra 2021 this you have to make online registration. Without registration, you are not allowed to visit the temple. As you know that, this temple is high mountains and opens for only two months in a year. There are two ways to register yourself. You can register yourself online and offline to visit Amarnath Yatra. For online registration, you can visit the official website of the Shri Amarnath Ji Shrine Board.
Can also visit the authorized Bank branches. The authorized bank branches all over India will issue the visitors' Amarnath Ji Yatra permit. The permit will be given on the basis of personal details that will be given by the applicant on the registration form.
Amarnath Yatra 2021 Eligibility Criteria
The Shrine Board of Amarnath has set eligibility criteria for the people to visit Amarnath Yatra 2021. The eligibility criteria is given below:
The people who are from 13 to 75 years old are eligible to visit Amarnath_Yatra 2021.
Pregnant women are not eligible to visit Amarnath Yatra.
Shrine Board will be issued the date to travel on which you have to start your journey Amarnath_Yatra 2021.
The Shrine Board of Amarnath official website will be open registration online, after that it will be closed.
There will no vacancy on the dates which will be allowed to travel in Amarnath Yatra 2021.
Also, the Shrine board will contact the group leader through the mobile and inform for the next location.
Online Helicopter Reservation for Amarnath Yatra 2021
Helicopter Booking Amarnath Yatra will be done as per the below-given details:
There are some steps, by following you can receptor helicopter for travel to Amarnath_Yatra.
A visitor who wants to travel by helicopter. For them, the prescribed compulsory had certificate is a must, on the time of registration for a helicopter.
The Amarnath signboard will announce the online booking ticket of the helicopter. After that, the people will book the online tickets for the helicopter.
Every year, Shri Amarnath Shrine Board (SASB) makes arrangements for the Yatris.
So, that they can comfortably travel to Shri Amarnath Ji Yatra 2021.
Apply Online Amarnath Yatra 2021
First of all, you have to visit the official website of the Amarnath Shrine Board for online registration.
The online registration process will start from 1st April 2021.
No online registration has been started yet for the Yatris. We have just here for the information on how you can apply for online registration for Amarnath_yatra 2021.
Whenever she Amarnath Yatra registration form online will be available on the official website, we will update you through Our article.
Download PDF Registration form Amarnath_Yatra 2021
As we have already told you there are two ways of registration for Amarnath Yatra 2021. Here we will discuss offline registration.
For offline registration, you have to visit the authorized Bank by the Shri Amarnath Ji Shireen board in India.
This Bank will do registration offline between 3 p.m to 6 p.m on working days.
At the time of registration from Amarnath_Yatra 2021 pdf, you need some important documents along with you.
The list of the documents is:-
A medical certificate is Must.
Identity card (pAN card/ voter ID card/ driving licence/ passport).
After that bank will verify the application that will be submitted by the Yatri
After that, on the basis of your personal details an application for, permit for Amarnath_Yatra 2020 will be issued to you.
Registration for family Amarnath Yatra 2021 for this you have to fill the application form and need a prescribed military certificate.
You need passport size photographs of the family members, which should be self-attested.
Registration fees per person are 150 rupees to travel to Amarnath_Yatra.
The free presentation will be paid in bank draft to the account manager of Shri Amarnath Shrine Board.
Booking of Rooms Amarnath_Yatra 2021
When you will travel to Amarnath_Yatra 2021, you need rooms for rest because the Amarnath temple is in mountains. It is not easy to travel there. Shri Amarnath Shrine Board I will also arrange the rooms for Yatri. For reservations for rooms, you have to visit the official website of SASB.
Helpline Number Amarnath Yatra 2021
For May to October, November to April month you can contact on the following Helpline Numbers:-
| | |
| --- | --- |
| Timings | Helplines |
| May to October | 91-194 – 2313146 , 2313147 |
| November to April | 91 – 191 – 2555662 , 2503399 |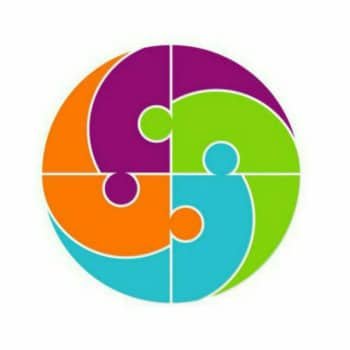 Hello Friends, I am from India. After earning my Graduate degree in Computer Application, I decided to pursue my passion for Web Designing and Content Writing. My ultimate goal is to become one of the best in my field and continue to deliver high-quality content. Further, I aim to deliver the latest information regarding recruitment to job seekers, the latest news with accuracy, which shall benefit them in every way possible.