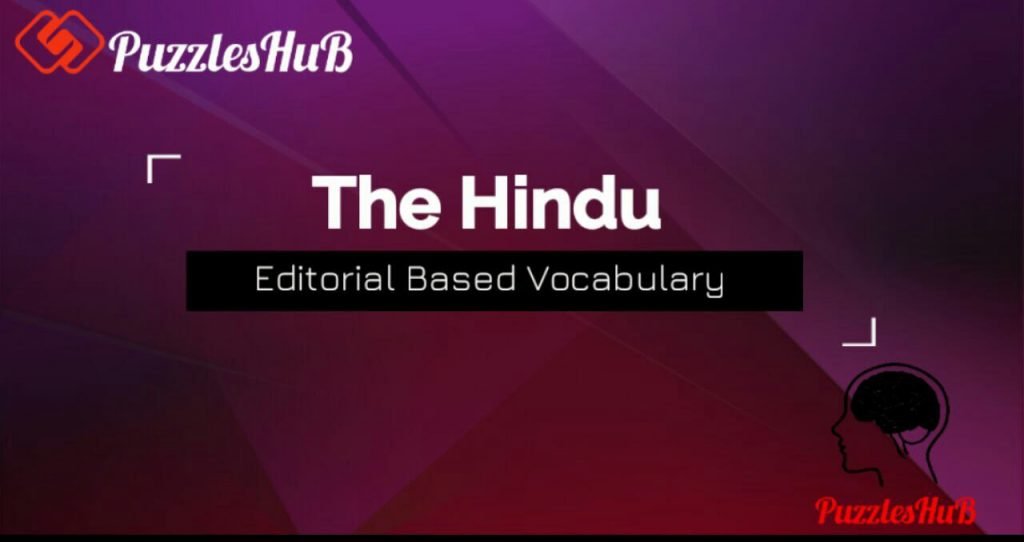 Here You Will Get Important The Hindu Vocab Lists For Exams Like IBPS PO, Clerk, IBPS RRB, CGL, CHSL, State Level tests, Other Exams and so forth. PuzzlesHuB provides you 10 new vocab words daily From The Hindu Editorial on the daily regular schedule which will profit you in the upcoming assessments. The Hindu Editorial vocab list is a booster and important part of learning and understanding the English language. It will sure improve your reading skills and marks in exams like SSC / Bank Po / Bank Clerk / SBI JA / SBI PO other Competitive Exams. We collect daily top 10 vocabulary words used regularly from the hindu newspaper.
? The Hindu Editorial Vocabulary 30 April 2020 ?
DETRIMENT (VERB): (हानि पहुँचाना): harm
Synonyms: damage, injury
Antonyms: benefit
Example Sentence:
Such tests are a detriment to good education.
DISRUPTION (NOUN): (विघटन): disturbance
Synonyms: disordering, disarranging
Antonyms: union
Example Sentence:
The scheme was planned to minimize disruption.
BEHEMOTH (ADJECTIVE): (बहुत बड़ा): huge
Synonyms: enormous, colossal
Antonyms: tiny
Example Sentence:
Shoppers are now more loyal to their local shops than to faceless behemoths.
WOE (NOUN): (दुःख): misery
Synonyms: sorrow, distress
Antonyms: happiness
Example Sentence:
The Romeo-Juliet's tale of woe continued.
AXIOMATIC (ADJECTIVE): (सिद्ध): self-evident
Synonyms: unquestionable, undeniable
Antonyms: disputable
Example Sentence:
It is axiomatic that dividends have to be financed.



ONGOING (ADJECTIVE): (चल रही है): in progress
Synonyms: under way, going on
Antonyms: finished
Example Sentence:
The negotiations on the deal are ongoing.
STRIKING (ADJECTIVE): (ज़ाहिर): noticeable
Synonyms: obvious, conspicuous
Antonyms: inconspicuous
Example Sentence:
The murder bore a striking similarity to an earlier shooting.
SUBJECT (ADJECTIVE): (अतिसंवेदनशील): susceptible to
Synonyms: liable to, prone to
Antonyms: resistant
Example Sentence:
He was subject to bouts of depression.
BOUT (NOUN): (अवधि): spell
Synonyms: period, time
Antonyms: stagnation
Example Sentence:
Occasional bouts of exercise are essential.
STRENUOUS (ADJECTIVE): (मुश्किल): arduous
Synonyms: difficult, hard
Antonyms: easy
Example Sentence:
I made strenuous efforts to upgrade myself.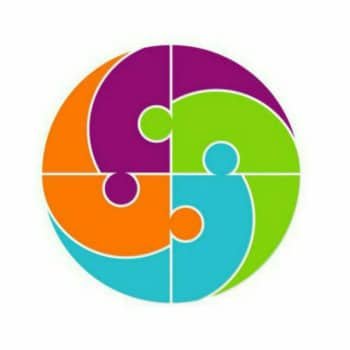 Hello Friends, I am from India. After earning my Graduate degree in Computer Application, I decided to pursue my passion for Web Designing and Content Writing. My ultimate goal is to become one of the best in my field and continue to deliver high-quality content. Further, I aim to deliver the latest information regarding recruitment to job seekers, the latest news with accuracy, which shall benefit them in every way possible.