Here You Will Get Important The Hindu Vocab Lists For Exams Like IBPS PO, Clerk, IBPS RRB, CGL, CHSL, State Level tests, Other Exams, and so forth. PuzzlesHuB gives you 10 new vocab words daily From The Hindu Editorial on the daily regular schedule which will profit you in the upcoming assessments. The Hindu Editorial vocab list is a booster and an important part of learning and understanding the English language. It will surely improve your reading skills and marks in exams like SSC / Bank Po / Bank Clerk / SBI JA / SBI PO other Competitive Exams. We collect daily top 10 vocabulary words used regularly from the Hindu newspaper.
? The Hindu Editorial Vocabulary 16 August 2021 ?
??1. SCOURGE (NOUN)
╰──────────────╯
● Meaning ➩ A person or thing that causes trouble, difficulty or mental pain. (अभिशाप)
● Synonyms ➩ Curse, Bane, Affliction, Plague
??2. JARRING (ADJ)
╰────────────╯
● Meaning ➩ having an unpleasant or annoying effect. (अप्रिय)
● Synonyms ➩ unpleasant, grating, upsetting, annoying
??3. RALLY (VERB)
╰───────────╯
● Meaning ➩ To come together or bring people together in order to help or support somebody/something. (जुटाना)
● Synonyms ➩ assemble, muster, marshal, mobilize,
??4. COCKILY (ADVERB)
╰──────────────╯
● Meaning ➩ In an overconfident manner that annoys other people. (अहंकार से)
● Synonyms ➩ overconfidently, arrogantly, conceitedly,
??5. SKIRMISH (NOUN)
╰─────────────╯
● Meaning ➩ A short argument, especially between political opponents. (हल्की लड़ाई)
● Synonyms ➩ argument, quarrel, squabble, contretemps
??6. SPURN (VERB)
╰───────────╯
● Meaning ➩ To reject somebody/something in a proud way. (ठुकरा देना)
● Synonyms ➩ reject, refuse, turn down, repudiate, rebuff
??7. STAGGERING (ADJ)
╰──────────────╯
● Meaning ➩ Deeply shocking. (चौंका देने वाला)
● Synonyms ➩ Astonishing, Stunning, Shocking
??8. PROFOUND (ADJ)
╰─────────────╯
● Meaning ➩ of a state, quality, or emotion) very great or intense. (गम्भीर)
● Synonyms ➩ Intense, Great, Extreme, Deep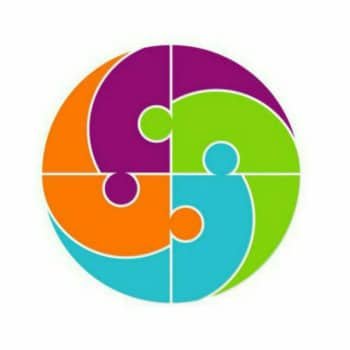 Hello Friends, I am from Haryana. After earning my Graduate degree in Computer Application, I decided to pursue my passion for Web Designing and Content Writing. My ultimate goal is to become one of the best in my field and continue to deliver high-quality content. Further, I aim to deliver the latest information regarding recruitment to job seekers with accuracy, which shall benefit them in every way possible.