Here You Will Get Important The Hindu Vocab Lists For Exams Like IBPS PO, Clerk, IBPS RRB, CGL, CHSL, State Level tests, Other Exams, and so forth. PuzzlesHuB gives you 10 new vocab words daily From The Hindu Editorial on the daily regular schedule which will profit you in the upcoming assessments. The Hindu Editorial vocab list is a booster and an important part of learning and understanding the English language. It will surely improve your reading skills and marks in exams like SSC / Bank Po / Bank Clerk / SBI JA / SBI PO other Competitive Exams. We collect daily top 10 vocabulary words used regularly from the Hindu newspaper.
? The Hindu Editorial Vocabulary 08 July 2020 ?
EXTRAORDINARY(ADJECTIVE): (उल्लेखनीय): remarkable
Synonyms: exceptional, amazing
Antonyms: ordinary
Example Sentence:
He is well known because of an extraordinary practice.
HORRIBLE (ADJECTIVE): (बुरा): nasty
Synonyms: disagreeable, unpleasant
Antonyms: pleasant
Example Sentence:
The tea made by her tasted absolutely horrible.
SUSPICION (NOUN): (संदेह): intuition
Synonyms: feeling, impression
Antonyms: certainty
Example Sentence:
She had a sneaking suspicion that he was laughing at her.

UNSCRUPULOUSUS(ADJECTIVE): (नीतिज्ञानहीन): unprincipled
Synonyms: unethical, immoral
Antonyms: ethical
Example Sentence:
Unscrupulous landlords might be tempted to harass existing tenants.
EXPLOIT (VERB): (अनुचित लाभ उठाना): take advantage of
Synonyms: make use of, abuse
Antonyms: treat fairly
Example Sentence:
These workers are at particular risk of being exploited in the workplace.
COMPASSION (NOUN): (दया): pity
Synonyms: sympathy, feeling
Antonyms: indifference
Example Sentence:
The victims should be treated with compassion.
GRIM (ADJECTIVE): (कठोर): stern
Synonyms: forbidding, uninviting
Antonyms: amiable
Example Sentence:
The expression on his face was grim.
UNDERSCORE (VERB): (ज़ोर देना): emphasize
Synonyms: highlight, stress
Antonyms: understate
Example Sentence:
The company underscored the progress made with fuel cells.
PARTIALLY (ADVERB): (आंशिक रूप से): partly
Synonyms: in part, relatively
Antonyms: wholly
Example Sentence:
The work partially fulfills the function of a historical memoir.
ADVENT (NOUN): (आगमन): arrival
Synonyms: appearance, the emergence
Antonyms: departure
Example Sentence:
The advent of television was a milestone.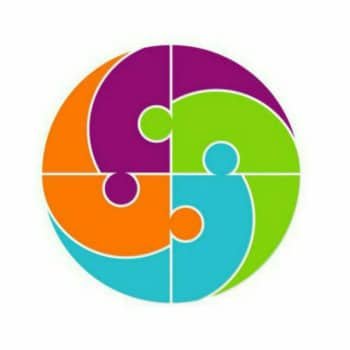 Hello Friends, I am from India. After earning my Graduate degree in Computer Application, I decided to pursue my passion for Web Designing and Content Writing. My ultimate goal is to become one of the best in my field and continue to deliver high-quality content. Further, I aim to deliver the latest information regarding recruitment to job seekers, the latest news with accuracy, which shall benefit them in every way possible.