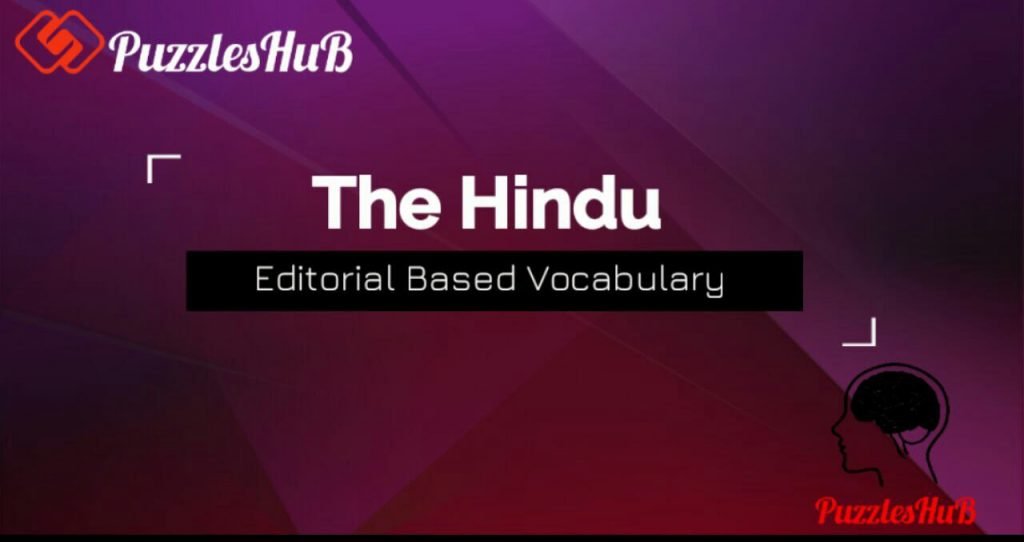 Here You Will Get Important The Hindu Vocab Lists For Exams Like IBPS PO, Clerk, IBPS RRB, CGL, CHSL, State Level tests, Other Exams, and so forth. PuzzlesHuB gives you 10 new vocab words daily From The Hindu Editorial on the daily regular schedule which will profit you in the upcoming assessments. The Hindu Editorial vocab list is a booster and an important part of learning and understanding the English language. It will surely improve your reading skills and marks in exams like SSC / Bank Po / Bank Clerk / SBI JA / SBI PO other Competitive Exams. We collect daily top 10 vocabulary words used regularly from the Hindu newspaper.
? The Hindu Editorial Vocabulary 05 June 2020 ?
PROTRACTED (ADJECTIVE): (दीर्घ): prolonged
Synonyms: extended, drawn-out
Antonyms: shortened
Example Sentence:
We were struggling with a protracted and bitter dispute.
STEADY (ADJECTIVE): (स्थिर):
stable
Synonyms: balanced, firm
Antonyms: unstable
Example Sentence:
The lighter the camera, the harder it is to hold steady.
DIRECTIVE (NOUN): (निदेश):
instruction
Synonyms: direction, command
Antonyms: following
Example Sentence:
My only directive to our group was a strong suggestion to act on.
UNANIMOUS (ADJECTIVE): (एकमत): united
Synonyms: like-minded, at one
Antonyms: divided
Example Sentence:
The doctors were unanimous in their diagnoses.
MOOT (VERB): (वाद-विवाद करना): raise
Synonyms: bring up, broach
Antonyms: stifle
Example Sentence:
The scheme was initially mooted last October.



SAVAGE (ADJECTIVE): (जंगली): ferocious
Synonyms: fierce, wild
Antonyms: tame
Example Sentence:
Packs of savage dogs roamed the streets.
TOXIC (ADJECTIVE): (विषाक्त):
poisonous
Synonyms: venomous, virulent
Antonyms: non-toxic
Example Sentence:
She suffered a massive exposure to toxic chemicals.
STEEP (ADJECTIVE): (महंगा):
expensive
Synonyms: dear, costly
Antonyms: reasonable
Example Sentence:
I had to pay a steep membership fee.
PERILOUS (ADJECTIVE): (जोखिमी): dangerous
Synonyms: hazardous, risky
Antonyms: safe
Example Sentence:
The journey was perilous yet exciting.
RELIEF (NOUN): (राहत):
respite
Synonyms: remission, lightening
Antonyms: seriousness
Example Sentence:
The funny column gave the nation some relief from page after page of war coverage.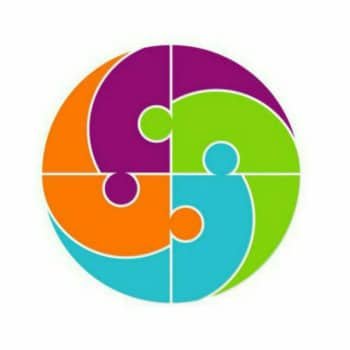 Hello Friends, I am from India. After earning my Graduate degree in Computer Application, I decided to pursue my passion for Web Designing and Content Writing. My ultimate goal is to become one of the best in my field and continue to deliver high-quality content. Further, I aim to deliver the latest information regarding recruitment to job seekers, the latest news with accuracy, which shall benefit them in every way possible.