Here You Will Get Important The Hindu Vocab Lists For Exams Like IBPS PO, Clerk, IBPS RRB, CGL, CHSL, State Level tests, Other Exams, and so forth. PuzzlesHuB gives you 10 new vocab words daily From The Hindu Editorial on the daily regular schedule which will profit you in the upcoming assessments. The Hindu Editorial vocab list is a booster and an important part of learning and understanding the English language. It will surely improve your reading skills and marks in exams like SSC / Bank Po / Bank Clerk / SBI JA / SBI PO other Competitive Exams. We collect daily top 10 vocabulary words used regularly from the Hindu newspaper.
? The Hindu Editorial Vocabulary 13 September 2021 ?
FORBEARANCE (NOUN): (सहनशीलता): Patient self-control
Synonyms: Tolerance, Patience
Antonyms: Impatience
Example Sentence:
His unfailing courtesy and forbearance under great provocation.
KUDOS (NOUN): (प्रशंसा): Applause
Synonyms: Esteem, Praise
Antonyms: Dishonour, Denunciation
Example Sentence:
The hockey team was given kudos.
APATHY (NOUN): (उदासीनता): Indifference
Synonyms: Unconcern, Passivity
Antonyms: Enthusiasm, Interest
Example Sentence:
Widespread apathy among students was hard to witness.
CONVALESCE (VERB): (अच्छा हो जाना): Recover
Synonyms: Recuperate, Get well
Antonyms: Deteriorate
Example Sentence:
He spent eight months convalescing after the stroke.
HERETIC (NOUN): (नास्तिक): Schismatic
Synonyms: Apostate, Pagan
Antonyms: Believer, Follower
Example Sentence:
As a relapsed heretic, he was left to the secular arm.


JOLT (VERB): (ऐंठना): Convulse
Synonyms: Disturb, Jar
Antonyms: Calm, Comfort
Example Sentence:
His statement jolted me in my mind.
EXTRANEOUS (ADJECTIVE): (अप्रासंगिक): Immaterial
Synonyms: Irrelevant, Beside the point
Antonyms: Material
Example Sentence:
One is obliged to wade through many pages of extraneous material.
UNCONSTITUTIONAL (ADJECTIVE): (असंवैधानिक): Illegitimate
Synonyms: Illegal, Unauthorized
Antonyms: Legal
Example Sentence:
We cannot tolerate unconstitutional action.
VERNACULAR (NOUN): (मातृभाषा): Colloquial Speech
Synonyms: Jargon, Dialect
Antonyms: Latin
Example Sentence:
He wrote in the vernacular to reach a larger audience.
DISHEARTENING (ADJECTIVE): (बेहद निराशाजनक): Saddening
Synonyms: Disheartening, Dispiriting
Antonyms: Encouraging, Cheering
Example Sentence:
The team made a disappointing star.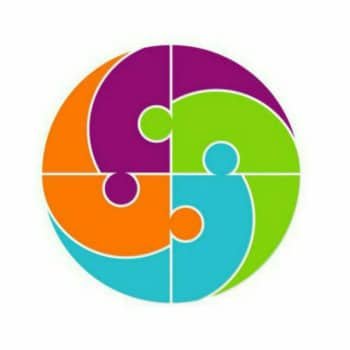 Hello Friends, I am from Haryana. After earning my Graduate degree in Computer Application, I decided to pursue my passion for Web Designing and Content Writing. My ultimate goal is to become one of the best in my field and continue to deliver high-quality content. Further, I aim to deliver the latest information regarding recruitment to job seekers with accuracy, which shall benefit them in every way possible.