Here You Will Get Important The Hindu Vocab Lists For Exams Like IBPS PO, Clerk, IBPS RRB, CGL, CHSL, State Level tests, Other Exams, and so forth. PuzzlesHuB gives you 10 new vocab words daily From The Hindu Editorial on the daily regular schedule which will profit you in the upcoming assessments. The Hindu Editorial vocab list is a booster and an important part of learning and understanding the English language. It will surely improve your reading skills and marks in exams like SSC / Bank Po / Bank Clerk / SBI JA / SBI PO other Competitive Exams. We collect daily top 10 vocabulary words used regularly from the Hindu newspaper.
? The Hindu Editorial Vocabulary 09 October 2021 ?
ERSTWHILE (ADJECTIVE): (भूतपूर्व): Former
Synonyms: Old, Past
Antonyms: Present
Example Sentence:
He fled to America with Gia Manek, an erstwhile friend of his wife's.
RESCIND (VERB): (रद्द कर देना): Revoke
Synonyms: Repeal, Cancel
Antonyms: Enforce
Example Sentence:
The government eventually rescinded the directive.
EXCEPTIONAL (ADJECTIVE): (असामान्य): Unusual
Synonyms: Uncommon, Abnormal
Antonyms: Usual
Example Sentence:
Late claims will only be accepted in exceptional circumstances.
RETALIATE (VERB): (प्रतिकार करना): Fight back
Synonyms: Strike back, Respond
Antonyms: Turn the other cheek
Example Sentence:
The blow stung and she had retaliated immediately.
HARASS (VERB): (सताना): Pester
Synonyms: Badger, Hound
Antonyms: Leave in peace
Example Sentence:
Being harassed at work can leave you feeling confused and helpless.




PROMPT (ADJECTIVE): (शीघ्र): Quick
Synonyms: Swift, Rapid
Antonyms: Slow
Example Sentence:
She would have died but for the prompt action of two ambulance men.
COMPASSION (NOUN): (दया): Pity
Synonyms: Sympathy, Feeling
Antonyms: Indifference
Example Sentence:
The victims must be treated with compassion.
FLAG (VERB): (थकना): Tire
Synonyms: Weaken, Falter
Antonyms: Revive
Example Sentence:
If you begin to flag, there is an excellent cafe to revive you.
IMPAIR (VERB): (हानि पहुंचाना): Damage
Synonyms: Harm, Diminish
Antonyms: Improve
Example Sentence:
A noisy job could permanently impair their hearing.
FLOUT (VERB): (अवज्ञा करना): Defy
Synonyms: Go against, Scorn
Antonyms: Observe
Example Sentence:
The advertising code was being flouted.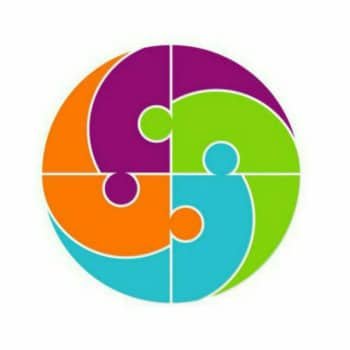 Hello Friends, I am from India. After earning my Graduate degree in Computer Application, I decided to pursue my passion for Web Designing and Content Writing. My ultimate goal is to become one of the best in my field and continue to deliver high-quality content. Further, I aim to deliver the latest information regarding recruitment to job seekers, the latest news with accuracy, which shall benefit them in every way possible.