Dear Aspirants, Practice This Reading Comprehension articles practice test set 11 To Improve Your Comprehension Skills For Banks Exams like IBPS PO, IBPS CLERK, SBI PO, SBI CLERK, and Others. We try our best to provide you quality content of Reading Comprehension.
Thirty-six years ago, when I was working with Macmillan India as Branch Editor-South, the early biographies and autobiographies of film stars and celebrities were just emerging in India's highly conservative book market dominated by imports. Macmillan, the colossus of educational publishing, hesitated before entering this space.
Suddenly, and without any notice at all, the managing director's office in Bangalore published a fairly lavish book on Sunil Gavaskar. Under pressure to produce something similar, my vice-president, R. Narayanaswamy, who was a friend of a bookish minister of the time, wondered whether we could do a book on Chief Minister M.G. Ramachandran.
So, little was known about this super-star, the mystery man of Tamil Nadu: a Malayali who had captivated a generation with his light skin, impressive physique and carefully selected roles that showed him as the protector of the poor. He had a talent for comedy too that was never fully exploited by any director because the public yearned for an impossibly grand hero who could make them forget their real-life sorrows.
Delicate enquiries were sent to MGR. And yes, he was open to the idea of a book on himself but wished to narrate it himself. An autobiography? Our dreams took flight and one morning the three of us set off for Ramapuram Gardens on the outskirts of Madras where MGR lived. The Minister, Narayanaswamy, and I.
We drove into the curiously bare compound with a dry fountain in the front of a large 'garden house' style building. My memory is a bit hazy but I don't think there were too many policemen or security personnel around. Someone met us on the steps of the porch. A large photograph of a woman dressed in traditional Nair mode hung in the verandah over the entrance. "That is MGR's mother," whispered the minister as we were led in. "This way," said a man dressed in dazzling white. We were shown into a dimly lit room with two air-conditioners and asked to seat ourselves on a U-shaped sofa. It was blazing outside but we were shivering.
In a short, while a door opened and in stepped the legend of Tamil cinema: the hope of millions and the man on whose film posters women famously slept. He shifted his dark glasses very slightly to study us. He would not let us stand up, seated himself very quickly and turned to the minister: "Wasani Variliya?" (So, Wasani didn't come?") Sharad Wasani was managing director of Macmillan and he was supposed to have joined us. The Chief Minister had done his homework!
His voice was both rough and sweet — a peculiar mix. He suppressed a smile at my Tamil and guessed from Narayanaswamy's accent that he was from Palghat. Some pleasantries were exchanged in Malayalam-Tamil and in English before he stood up saying, "Let's eat before the idlis go cold."
He led us to a large but simply furnished dining room. He asked me to sit facing him and waved the minister and Narayanaswamy to the further end of the table. We ended up speaking very loudly to each other. Along with fluffy idlis and appams came sambar and chutneys — and fish curry. He himself had a large glass of buttermilk and dried fish and what looked like pieces of roast chicken. Not a single piece of carbohydrate passed his lips.
"Say something…" he said, and we desperately tried to make conversation. In an attempt to say something complimentary I pointed to his buttermilk and said, "So that is the secret of your complexion?" He stopped eating, tilted his head very slightly, smiled and said something that I cannot record here for posterity, but everyone laughed with relief over the fact that a successful personal exchange had been accomplished.
After breakfast, we went back to the dark, freezing room and he said: "Look here… I cannot write but there is a lot I'd like to say. Shall I tape what I remember about my life and will you make that into a book?" As the publishing plan unfolded, he said something I must share. "You know, when I'm faced with a complex problem of government I think of the roles I played and wonder what those characters might have done in a similar situation. It always helps me decide what will benefit the poor."
He came all the way to the porch to see us off. Macmillan did not publish the book after all, but the image of MGR as we pulled away from the porch is still clear in my memory — arm raised, eyes screened, and that confident half-smile.
Click The Start Quiz Button!
Click Above On Start Quiz Button To Attempt This Quiz And To Check Solution & Explaination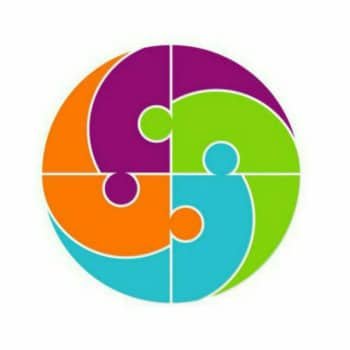 Hello Friends, I am from India. After earning my Graduate degree in Computer Application, I decided to pursue my passion for Web Designing and Content Writing. My ultimate goal is to become one of the best in my field and continue to deliver high-quality content. Further, I aim to deliver the latest information regarding recruitment to job seekers, the latest news with accuracy, which shall benefit them in every way possible.