Dear Aspirants, Practice This Reading Comprehension articles practice test set 5 To Improve Your Comprehension Skills For Banks Exams like IBPS PO, IBPS CLERK, SBI PO, SBI CLERK, and Others. We try our best to provide you quality content of Reading Comprehension.
Time has stopped in the Golden Mile Complex. Inside the sprawling 1970s building rows upon rows of travel agencies sit mostly empty, their employees staring into space. Stalls selling shoes, handbags, toothpaste, and half-price stereo systems are illuminated in the gloom, while the smell of soap mixed with cheap perfume fills the air. From the second floor, the strains of a solo karaoke singer can be heard, defiantly off-key, from one of several dimly lit Thai bars which are full of punters even in the middle of a weekday afternoon. The place does not just feel like it is from the past, but from another South-East Asian country entirely.
The building, which was once called a "vertical slum" by a Singaporean legislator, is a densely packed mix of residential and commercial units. Along with People's Park in Chinatown, which has been praised by the Dutch architect Rem Koolhaas, it is among a handful of Brutalist buildings that were built in a surge of architectural confidence after the country became independent in 1965. They are particularly adored by those who love concrete, as well as bold and wacky colors.
Modernist buffs have started to fret that many of these Brutalist buildings will soon be gone. In February one of them, Pearl Bank, once the highest residential tower in Singapore, was sold for S$728m ($544m) to CapitaLand, one of Asia's largest real-estate developers. The company plans to demolish the yellow horseshoe structure and build a "high-rise residential development" of 800 flats in its place. Since then several of the other buildings—most of which are privately owned in a co-operative-like system with hundreds of owners all having a stake—have started to prepare for sales, too.
In a place where public protest is frowned on by officials, anxious Singaporeans have been setting up protest groups on Facebook to try and stop the demolition of Pearl Bank and other Brutalist structures, or have been writing impassioned opinion pieces in the state-owned media to try and influence CapitaLand, which is partly owned by the government. Their well-mannered outcry shows how attitudes towards Singapore's past are shifting.
The tiny city-state of 6m people has always been cramped for space. Although it has grown in recent years, through extensive land reclamation, land values remain eye-wateringly high. According to government data, residential property prices were 44% higher in the first quarter of this year compared with the same period in 2009. The result is that many buildings have been torn down to pack more people into the same amount of land. Lee Kuan Yew, Singapore's late prime minister who led the country for three decades, took a pragmatic approach to conservation. (A political spat between his descendants last year centered on Mr. Lee's charming 19th-century house in Oxley Road, which he said should be demolished after his death.) In 2005, despite a large public outcry, the government tore down the much-loved National Library of Singapore to make way for a tunnel.
In post-independence Singapore, many people understood that such sacrifices needed to be made for the public good, says Joshua Comaroff, an architect. But attitudes are beginning to change. In 1989 the government's urban redevelopment authority started conserving buildings, particularly pretty colonial-era shophouses and areas such as Little India. But Jerome Lim, who writes a blog about Singapore's architecture, says the 50th anniversary of independence in 2015 was a turning point. He says that is when people started to think more about the city's heritage and to speak out more about conserving it. Before the managers of People's Park closed the Brutalist building off entirely, couples would sneak onto the roof to take pictures with the Lego-like yellow and green residential units as a backdrop, to post on social media.
Although millennials were born long after these buildings were erected, they are especially fond of them. At the top of the Golden Mile Tower is the Projector, an independent cinema that opened in 2014. It shows films that would once have been banned in Singapore such as gay and lesbian flicks or the back catalogue of Ingmar Bergman. Brutalist buildings appeal to Singaporean youngsters partly because they are so different from the rest of the steel-and-glass city-state, which is constantly undergoing change. The structures can feel subversive just because they still stubbornly exist. But millennials also like the "can-do spirit" of those who built them, thinks Weng Hin Ho, an architect. They represent a time when there was "much more belief and conviction in doing things on our own," he says, rather than relying on foreign multinationals to come in and build an identikit city.
Mr. Lee would not have liked such nostalgia—just as he would have disapproved of the decision, for the moment, to keep his house intact. But the love of Brutalism may be the flipside of economic success.
Click The Start Quiz Button!
Click Above On Start Quiz Button To Attempt This Quiz And To Check Solution & Explaination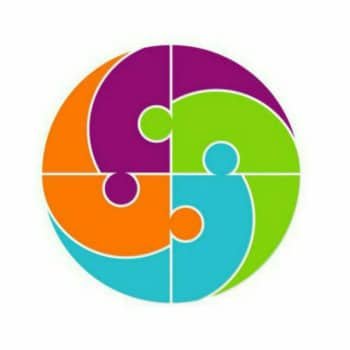 Hello Friends, I am from India. After earning my Graduate degree in Computer Application, I decided to pursue my passion for Web Designing and Content Writing. My ultimate goal is to become one of the best in my field and continue to deliver high-quality content. Further, I aim to deliver the latest information regarding recruitment to job seekers, the latest news with accuracy, which shall benefit them in every way possible.