PMJDY PM Jan Dhan Yojana 2020: Government of India recently started जन धन योजना to help the poor and economically weaker sections of India by providing Rs. 500/- for the comprehensive financial inclusion for the women of the nation. PMJDY Scheme provides the facilities of banking co-operation to the families living in India. In this article, we will provide you with all information about Pradhan Mantri Jan Dhan list state wise, PM JDY benefits, how to apply for PM Jan Dhan Yojana Online Account Opening & Application Form Status, etc.
Important Note: Till now the government of India credited 500 Rupees to approx. 20.6 crores women Jan Dhan Yojana account owners. Under प्रधानमंत्री जन धन योजना, all women who hold the Jan Dhan accounts in the banks will get 500 rupees for the upcoming 3 months. we are going to tell you about All the benefits of this Scheme in this article.
PM Jan Dhan Yojana List :
PM Narendra Modi wants that all the citizens of India to have their bank account. Firstly, you have to open your account under this scheme in any bank nearest to you. Under this PMJDY 2020, you will get a lot of advantages. No need to worry if you don't have money in your account because there are no such limit criteria. The minimum balance needed to open an account is zero rupees for the citizens.
Official Website
pmjdy.gov.in
Conducting Authority
Government Of India
Scheme Type
Central Government Scheme
Name of the Scheme
Pradhan Mantri Jan Dhan Yojana
प्रधानमंत्री जन धन योजना
Latest News related to this Scheme
500 rupees will be given to the women's having Jan Dhan Yojana Accounts till next 3 months
Number of Beneficiary Accounts
38.08 Crore Account
Benefits of Jan Dhan Yojana
PMJDY 2020 come ups with many advantages some benefits are listed below-
The account holder will get the interest on their deposit.
Accidental insurance cover of Rs 2 Lakh
No minimum balance required in these accounts.
This scheme gives you the life cover advantage of 30,000 Rupees which will be given on the death of the account owner but only if they fulfill the eligibility criteria.
Citizens can easily transfer money to anywhere all over India.
Candidates having Jan Dhan accounts will get the amount credited into their account.
Citizens who successfully operated their accounts for six months can also use the overdraft facility.
Insurance products and accessible to pension
Overdraft facility up to 10,000 rupees is given to only one account per household and that will be for sure women's.
Circumstances of Jan Dhan Yojana 2020
By this scheme, Prime Minister provides all the banking services to all peoples of India. It contains six main supports given down-
Banking Services available to the citizens: The motive of this scheme is that everyone has their bank account who do not prefer accounts as well and save their earnings in these accounts for their future.
Educational classes related to Finance: Citizens of India who don't know how to use ATM or anything related to banking, the education about this is for them.
Access to the Bank Facilities: According to Sub Service Area minimum of 1000 or 2000 houses are cover in the limit of 5 kilometers.
Micro Insurance Schemes: Account owner of bank Savings bank deposit (BSBD) there are two insurance facilities-
PMSBY (Pradhan Mantri Suraksha Bima Yojana): Candidate has to deposit 12 rupees per year to get the accidental insurance cover of 2 lakh rupees.
PMJBY (Pradhan Mantri Jeevan Bima Yojana): In this scheme, the candidate has to deposit 330 rupees to get the insurance cover of 2 lakhs rupees.
Debit Card RuPay: While opening the account you will get the ATM card called RuPay which also gives you a benefit of accidental cover insurance of 2 lakh Rupees.
Micro Credit Facility: once you get your account started and after six months, you completely use the facility of micro-credit card worth Rupees 5000. Bank will not ask a single query like why you are using your credit and the security measures related to it.
Information Related to PM Jan Dhan Yojana 2020
Government of India has done all the changes in PMJDY 2020 like the opening of accounts of "every households" to "every adult". All changes are given below:
Overdraft limit is increased by five thousand to ten thousand.
The age limit is also increased by 18-60 years to 18-65 years.
Not any conditions are needed for the current accounts of PMJDY overdraft up to 2000 rupees.
The RuPay accidental insurance cover has doubled by 1 lakh rupees to 2 lakh rs.
Eligible Citizens for PMJDY Jan Dhan Yojana 2020
There are no such criteria like age or anything to open the account under Pradhan Mantri Jan Dhan Yojana. Citizens can open your account from your nearest bank in the locality.
But if you previously have a saving bank account then, you have to close it within 30 days before opening a saving account under PMJDY 2020.
Relevant Documents needed for PMJDY 2020
While you go to the bank to open your saving account under PMJDY 2020 you must have your documents that are given down in the list :
Candidate Ration Card
A citizen who wants to open the account must have at least one identification proof like aadhaar card, voter id, PAN card, etc.
PAN Card
Driving License
Aadhaar Card
Passport
Voter ID
Address Proofs like electricity bill, water bill, gas connection documents, etc.
Minimum 3 passport size photos of the candidate.
Job Card is provided by the NREGA and must be duly signed by an officer of the government of the state.
Procedure to Apply for the PM Jan Dhan Scheme 2020
To open the savings account under PMJDY 2020 you must have to fill the form. You can download the application form in English and Hindi medium both. We will provide you the link from which you can directly download the form and fill the form. After you fill the form submit it to your nearest bank branch.
In case you do not have any idea how to fill the application form then take the help of their bank employees. Carry all your documents during the time opening this bank account.
To Download the form in English – Click Here
To Download the form in Hindi – Click Here
List of Sanctioned PMJDY Bank
PM Jan Dhan Yojana Beneficiaries List 2020
| | | | | | |
| --- | --- | --- | --- | --- | --- |
| Name of the bank | Recipients in Rural Areas | Recipients in Urban Areas | Total Recipients of Female in Rural/ Urban Areas | Total Recipients | RuPay Debit Card given to Recipients |
| Regional Rural Bank | 5.5 | 1.01 | 3.7 | 6.5 | 3.5 |
| Private Sector Bank | 0.8 | 0.6 | 0.7 | 1.8 | 1.7 |
| Public Sector Bank | 16.3 | 14.0 | 16.7 | 30.2 | 24.4 |
ountry-wide Toll-free Number – 1800 11 00001 and 1800 180 1111
Check the link in which all the state-wise toll-free numbers are given – Check Here
Frequently Asked Questions
How can I open my bank saving account under PMJDY 2020?
You can easily open the saving account just by going your nearest bank branch.
Can I open joint account ?
Yes you can open joint account under Pradhan Mantri Jan Dhan Yojana 2020.
What if I have saving account in any bank then also I can open the account under PMJDY 2020?
Yes your can open the account but Before opening the account you have to close your old account between 30 days.
What important documents needed to open the PMJDY 2020 accounts?
Candidates have to carry their documents like: PAN card, Aadhaar Card, Voter Identity, Ration Card, Passport size photograph of the candidate, Driving License etc.
By opening this account can I get any debit or credit card facilities?
Yes you will surely get the debit card named RuPay after you opened your PMJDY 2020 Account.
What if illiterate people can not fill the Application forms?
People who do not know about how to fill the form can go to bank directly and take the help of bank employees.
For an overdraft facility what rate of interest will provide by the bank?
Interest rate is 3% which is given by the banks.
What is the official website of Pradhan Mantri Jan Dhan Yojana?
The official of PMJDY 2020 pmjdy.gov.in
The facility of overdraft is given to the more than one account from the households?
No, this overdraft facility is given to only one account from every households.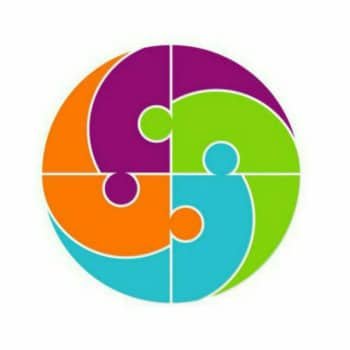 Hello Friends, I am from India. After earning my Graduate degree in Computer Application, I decided to pursue my passion for Web Designing and Content Writing. My ultimate goal is to become one of the best in my field and continue to deliver high-quality content. Further, I aim to deliver the latest information regarding recruitment to job seekers, the latest news with accuracy, which shall benefit them in every way possible.